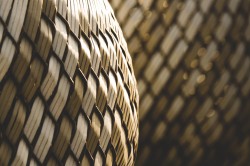 Life is not just to keep up with but to enjoy and find our own happiness. The Spirit Room is one of the places where we can enrich our lives and ourselves as well. There are a variety of programs prepared that would take our wretched complexity into the life of well-being and full development.
The purpose of this non-profit organization is to encourage individuals and organizations with educational experiences through three primary components; Creative, Contemplative, and Healing Arts.
Creative programs include gallery exhibits, literary events, humanities, musical events, dance, and space for 24 artist studios. Gallery exhibits change every six weeks.
Contemplative programs include mind-body wellness classes, workshops, a book club, and retreats aimed to uplift the individual and develop heightened awareness of the present moment -- or painting and writing as well.
Healing Arts include massage, healing touch, and counselling. For now, the Spirit Room has been intimately involved in the Fargo-Moorhead meditation class, for families who want to learn about mindfulness practices.
The Spirit Room has been hosting a full range of people in all the exciting programs to experience as a Fargo-Moorhead community member.
"We are open to all kinds and we would like to be cutting-edge for our community," said Dawn Morgan, Executive Director. The Spirit Room has, over time, developed an enormous variety of programs, and often acts as a sponsor of projects.
To celebrate The Spirit Room's 20th anniversary they have put out an open call to artists, based on the theme of the "The Norns: Our Woven Stories." The call is open to a combination of visual, literary, and performance artists.
The weaver theme is from Nordic and Germanic mythology: that the three fates, the Norns, spinning past present and future, weave an endless fabric of stories reaching out into our lives.
Deadline for entry is Wednesday, April 12. Entry forms can be found on their website. The theme of weaving indicates an image of personal or societal conditions, embracing our story or spiritual experience. The exhibition dates will be from April 18 through June 2. The opening will be Saturday April 29. Entrance fee is $10, with two free drink tickets.
YOU SHOULD KNOW
Calling all artists: "The Norns: Our Woven Stories"
Application deadline: Wednesday, April 12
The Spirit Room, 111 Broadway N, Fargo,
701-237-0230 http://spiritroom.net/pdf/Final_TheNornsProspectus...