​2017 Fargo Film Festival
by HPR Contributor | .(JavaScript must be enabled to view this email address) | Cinema | March 22nd, 2017
By Kaley Sievert
Movies have this magic. An emotional pull that lures audiences into their universe. Filmgoers can get lost in stories painted in dazzling lights, electric colors and robust sounds. They mourn over the hardships of the characters on screen, experience nostalgia when a relatable childhood memory flashes in front of them, and hold their breath in anticipation for the monster lurking around the corner.
Crowds are starting to feel that pull again as the annual Fargo Film Festival approaches.
Opening March 21, the Festival continues for its 17th year. Filled to the brim with a variety of films and opportunities to meet with talented artists, the festival will be as engaging and entertaining as always.
Longtime volunteer Matt Olien thinks it is always great to meet filmmakers and actors at the film festival. One thing he thinks a lot of people may not realize, however, is that this festival, among many others, gives a glimpse into the film business that most people don't recognize. "With the filmmaking business, what you see every year at the Oscars is a small snapshot," Olien said. "Most filmmakers are not famous and they have to work hard, often from job to job."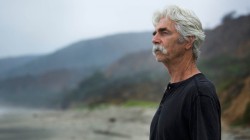 Must-sees: five of the best
Tony Tilton says filmgoers will notice new venues for pre-parties along with new luncheons with filmmakers. The film Tilton looks forward to most is "The Hero," starring Sam Elliott, which premiered at Sundance just a few weeks ago. "The Hero" is a comedic drama from Northern Lights Films that will be released this summer. Directed by Brett Haley, the movie is about a western film icon whose best performances may be long behind him.
Just like "The Hero," a number of other films feature the high quality championed by the Fargo Film Festival. "Some of our selected narrative features ended up on top ten lists this year for some national critics," Olien said.
Olien said that many of the selections come with distribution attached, making it harder and more expensive to screen at the Fargo Film Festival, but also extremely rewarding for festival staff.
Executive director Emily Beck emphasized a few choice films. On opening night, Academy Award nominee "My Life as a Zucchini" will play in an animation showcase. Directed by Claude Barras and featuring voice work from Will Forte, Nick Offerman and Ellen Page, the film is about the orphan Zucchini learning how to trust and love others with the help of new friends.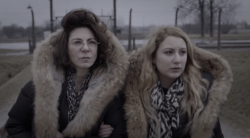 "Nana," directed by Serena Dykman, is another must-see. Winner of the festival's best documentary award, the film follows Dykman as she traces her grandmother's Auschwitz survival story through Europe. Dykman will attend the festival.
In addition to the films, there will be a number of opportunities to speak with filmmakers in Q & A sessions and at lunch panel events.
On Thursday, March 23, the lunch panel is about journalism meeting real life, and filmgoers will have a chance to talk with Chris Brown, director of "The Other Kids." This film allows the audience to take an intimate look at the struggles of six vulnerable small-town teens about to graduate from high school. Real teenagers collaborated with Brown, telling their own personal stories.
On Friday, March 24, the lunch panel is about personal stories, and director Dykman will talk about her experiences. Filmmakers from "Gratus," a moving, intimate and revealing film about 14 individuals who come together to tell their stories about dealing with severe mental illness, will also be involved in the discussion.
Experimental
According to experimental category chair Jeff Kasper, experimental films can be anything or any type of film, but "utilize one or more non-traditional filmmaking techniques to tell their story."
When looking for experimental films to show, Kasper desires that a film evoke a certain sensation. "I want an experimental film to show me something I've never seen, heard or felt before."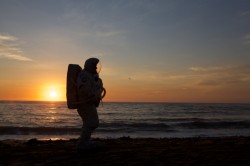 The 2017 category winner is "Gratus," an Australian film that brought 14 people with "complex and persistent mental health issues" together to participate in a filmmaking study for 16 weeks. Kasper describes the film as "touching" and "beautiful." He believes that everyone who experiences the film will be able to relate to it.
Receiving an honorable mention award, "The Trader" is "quirky, picturesque fun," according to Kasper. It is about a stock trader who decides to veer from the beaten path of his career and takes a journey in search of liberation.
For both film selections, Kasper cites incredible cinematography, saying "'Gratus' and 'The Trader' are a feast for the eyes."
Documentary Feature
According to jury chair Kendra Faiman O'Brien, as the festival has grown over the years, the quality of the films has improved greatly. The number of documentary features submitted surpassed 30, and O'Brien and her jury team had to narrow it to eight official selections.
When looking for films to select, O'Brien said she likes a film that is irresistible and that provides a new perspective. "I think about having films so good that I would encourage someone to leave work to attend," O'Brien said. "A coworker of mine took a film lunchbreak a couple of years ago for a documentary feature and still remembers that film. Success!"
In addition to Serena Dykman's "Nana," O'Brien notes honorable mention "A Plastic Ocean," a deep dive into an epidemic that is currently affecting the world. The film talks about plastic production and use worldwide and the reaction of the world's oceans, food chains and biology. "Several jurors talked about the impact this film had on their daily life," O'Brien said.
Animation
This year, 17 films were selected to represent the animation category for the Fargo Film Festival. Jury chair Trina Spaeth said all the films were extremely diverse and came from all over, including Louisiana, Switzerland, Germany, Mexico City, Cyprus, California and South Dakota.
Spaeth looks for a number of techniques that determine the quality and success of the films, as well as the type of animation. Spaeth and the animation jurors focus on craft, technique and storytelling through animation. "The committee understands the amount of time animators devote to their projects and we can tell if they have accomplished their goals and delivered a message to the audience."
According to Spaeth, she and the jury were lucky to view 2D hand-drawn, 3D computer animation, claymation/stop-motion and studio quality films.
2017 animation winner "Taking Flight" is a short film inspired by the life of Antonio Pasin, inventor of the Radio Flyer wagon. Spaeth said "Taking Flight" reminds the audience what it was like to be a child. "It is heartwarming, beautifully animated, and the viewer really connects with these characters."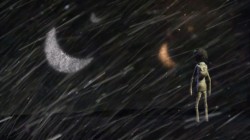 Honorable mention "White Out," by Cable Hardin, comes from close to home in Brookings, South Dakota. The film brings the audience to a cold, dark planet where a lone pilot faces isolation. According to Spaeth, the film exhibits the independent spirit committee members like to find. "The animation style, original music score and editing really worked together," Spaeth said.
Cable Hardin will be at the Fargo Film Festival on Tuesday, March 21, for the opening night animation showcase. Festivalgoers can enjoy a Q & A with Hardin after the screening of his short films.
Narrative Short
According to chair Tom Speer, when watching a narrative short film, it's really about "expecting the unexpected." Out of 95 submissions, the jury and Speer observed 95 dramatically different films. Only 33 films were selected for the festival. The selections focused on different types of characters and utilized many elements of production. According to Speer, some of the films had little to no dialogue, emphasizing focus on the characters in the film.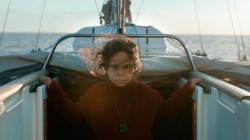 Speer highlighted two films that will be featured on closing night of the festival. Winner "Bon Voyage" "stopped me in my tracks," Speer said. This story takes its audience through waves of fear, surprise, anticipation and desperation as two sailors travel through the Mediterranean Sea and find an overloaded refugee boat in the middle of the night. The film will be followed by a Q & A with actor Jay Abdo.
Honorable mention "Rated" is a film that is highly relevant and can make you shake with laughter. Maggie, a wife and mother of two, wakes up with stars floating above her head. Every adult in the world now has a "Yelp-like rating" for everyone to see. "'Rated' also asks the question of how people generally treat each other. These stars now serve as labels, and no good comes from that," Speer said.
Speer will receive the 2017 Margie Bailly Volunteer Spirit Award from the festival.
Narrative Feature
Of 58 submissions, the narrative feature category is screening 11. According to chair Brittney Goodman, the high number of quality submissions continues to rise each year.
When selecting films for the festival, Goodman and the jury pay attention to screenwriting, cinematography, quality of acting, audio recording, score and soundtrack.
Goodman especially looks for a film that touches her on a personal level and that is relatable to the audience. "So many things can make a film rise above the rest. It could be a unique way of filming. It could be compelling acting that makes the audience forget that it's a movie and not actually happening in real life," Goodman said.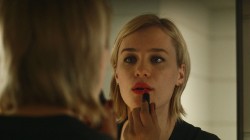 The narrative feature winner is "Always Shine," directed by Sophia Takal. The movie follows two struggling actors, but competition and jealousy often come between the close friends. "It's a tense psychological thriller in the style of David Lynch," Goodman said.
The two women are played by Mackenzie Davis and Caitlin FitzGerald. According to Goodman, the chemistry makes it hard to look away from the screen. "I hope many people will show up to view this fresh take on 'frenemies,'" Goodman said.
Goodman also highlighted "The Other Kids," calling it a "standout." "You almost feel like you are really there with these students, peeking into their private lives," Goodman said. "Forget 'reality television,' this is much, much better."
Student Films
The student section has narrative comedy, narrative drama, animation, experimental and documentary films under a single category. It also has films directed by students representing the U.S., Israel, Australia, China and Turkey.
Out of 54 submissions, chair Karen Olson and the jury selected only 15 for screening. "Sometimes people will see the word 'student' and think unprofessional or lesser quality, but the ones that get in are professionally done." Many of the films can compete successfully with more established filmmakers and Olson finds hope and opportunity in seeing such immense talent at the entry level.
"The Search" was a finalist for the Student Academy Awards. In this film, the audience follows a grandmother searching for her grandchild 37 years after her daughter was kidnapped and murdered in the Argentinian "Dirty War." "It's one of the most moving films I have seen in the festival in all of the years I have been involved," Olson said.
"The Search" director Melina Tupa will be at the festival to talk about her film and her experience making it.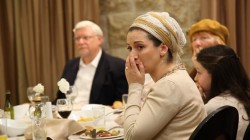 "The Little Dictator" is a comedy set at a family celebration. The lead character, "a Caspar Milquetoast type of guy," has half of his mustache shaved, making him look like Hitler. Comedic chaos ensues when he arrives at the party.
Documentary Short
Documentary shorts can vary greatly in view point. "This can include fly-on-the-wall works, where the filmmaker is largely invisible; more personal journey-type films, where the filmmaker is more front and center; and films based in reality, but with a more experimental approach," says category chair, Aaron Baker.
When looking for films, Baker enjoys something that isn't afraid to highlight the unfamiliar or take on a unique perspective. "I like to see movies that cover lesser-known, perhaps even esoteric subject matter," Baker said.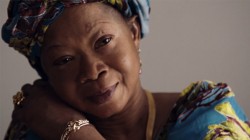 The category winner is "Refugee," directed by Joyce Chen. The film follows a New York woman from Mauritania desperately trying to get her children into America. "It's safe to say it's pertinent to the state of the country and the world today," Baker said.
Baker also mentioned a favorite of his, "These C*cksucking Tears," directed by Dan Taberski. This film tells the story of an openly gay country band, Lavender Country, who released an album in 1972. "The band's leader, Patrick Haggerty, is a prickly, utterly fascinating character, and the movie wrings some really strong emotion out of its subject matter," Baker said. The audience may also recognize director Taberski from his popular podcast "Missing Richard Simmons."
Five Days of Film
Along with visiting filmmakers, lunch panels, evening showcases and more than 100 movies, the Fargo Film Festival also invites attendees to go bowling at All-Star on Thursday evening following the screening of a showcase of shorts and the presentation of the Ted M. Larson Award, the festival's highest honor, to film studies professor and High Plains Reader film editor Greg Carlson.
Carlson also produces the popular 2-Minute Movie Contest, which will screen on Friday night, March 24, at 9:30pm, following the special presentation of "The Hero." Producers Erik Rommesmo and Jeff Schlossman will join Carlson and Matt Olien for a Q & A following "The Hero."
In just five days, the Fargo Film Festival will take you around the world from the comfort of your seat in the gorgeous Fargo Theatre. In addition to the many movies mentioned above, there are dozens more to be discovered. A complete screening schedule can be found at fargofilmfestival.com and tickets are now on sale at the Fargo Theatre box office.