"78/52" looks at "Psycho" and its unforgettable shower scene
by Greg Carlson | .(JavaScript must be enabled to view this email address) | Cinema | April 5th, 2017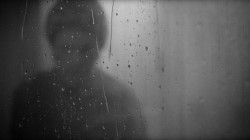 An entertaining close reading and consideration of the shower scene in Alfred Hitchcock's "Psycho," Alexandre O. Philippe's "78/52" can expect a lengthy post-theatrical existence in college film courses and in the movie collections of cinephiles.
Despite some publicity claims that the documentary focuses exclusively on the Bates Motel bathroom fate of Marion Crane, Philippe shares additional context, expanding the scope of the narrative to encompass details that inform our understanding and fascination with what could certainly be considered a sui generis milestone in both the career of the Master of Suspense and the history of American film.
Approaching his topic with a palpable enthusiasm, Philippe begins the journey with Janet Leigh body double Marli Renfro, whose contributions to "Psycho" were obscured for a significant time. The candid and forthcoming Renfro surprised Sundance audience members with premiere screening appearances; the ensuing post-film discussion of her career and the publication of Robert Graysmith's "The Girl in Alfred Hitchcock's Shower," which cleared up confusion over the murder of Leigh stand-in Myra Davis, argue that Renfro could easily be the subject of her own documentary.
Philippe may be a better researcher and assembler than he is a visual stylist. Heavy on talking heads, and even heavier on a repetitious score that wears out its welcome by running underneath the majority of the interviews, "78/52" piles up the observations of more than 40 commentators, ranging from fanboys like Elijah Wood to filmmakers like Guillermo del Toro. Writer Stephen Rebello, whose indispensable 1990 book "Alfred Hitchcock and the Making of Psycho" remains one of the finest accounts of the film, provides Philippe with some scholarly bona fides.
Along with Renfro, a few other women appear, including Leigh's daughter Jamie Lee Curtis (who mostly discusses her shower homage on "Scream Queens") and "The Invitation" director Karyn Kusama, who offers one of the most thought-provoking assessments of the movie's gender complexities, saying that Marion's shocking death was "the first expression of the female body under assault."
Certainly, Philippe could have done even more to unpack the intricacies of normative and nonnormative sexualities, voyeurism, deviance, and matriarchy/patriarchy -- especially through lenses of feminist critique.
Film nerds will thrill to several of the movie's juicy sidebars. An exploration of the specific interpretation of "Susannah and the Elders" that conceals the spyhole through which Norman peeps at Marion undressing is pure catnip, as is the comic audition of melon varieties that ultimately led the fussy Hitchcock to determine the casaba best conjured the sound of knife penetrating human flesh.
The power of Herrmann's score and the inspiration of Clouzot's fantastic "Diabolique" are dutifully, rightfully acknowledged. The cloud of authorship claims mounted by Saul Bass supporters is rehashed. Also noted is the eternal mystery questioning Marion's choice to get in the shower and then turn on the water as opposed to regulating temperature first.
Hardcore minutiae like these are the raison d'etre for "78/52," and when the movie gets to the technical details of those title set ups and cuts, Philippe and his subjects hit stride, sharing hard evidence that makes an airtight case.
Raymond Durgnat died in 2002 or he might have made an appearance in "78/52." In "A Long Hard Look at Psycho" Durgnat says, "'Psycho' occupies a sort of 'inter-cultural' space, linking the formal aesthetic refinement of traditional 'high culture' with middlebrow socio-moral thoughtfulness… some modernist characteristics, an emotionality (melodrama) verging on 'Theatre of Cruelty' and libidinal material which some modernists like to think is 'pulp.'"
That recipe sounds awfully good to me.
"78/52" is expected to be released later in 2017.