​Celebration through the years
by Ashley Murtha | .(JavaScript must be enabled to view this email address) | Music | February 15th, 2017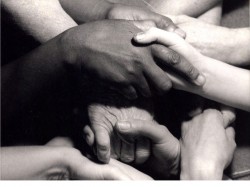 You sit in the Fargo Theatre talking with your neighbor when the lights go out. You turn towards the stage and watch as the first performer walks to the middle and prepares to start their performance. Finally you are immersed in beautiful music from some of the best female performers in the area.
This is something that you can experience on Saturday during the Celebration of Women and Their Music event, where many local performers will play or sing their best pieces so that they can entertain, showcase their talent and possibly get scholarship money to continue their craft.
This year is also the 20th anniversary of the Celebration of Women and Their Music event, so it promises to be something that will showcase how the event has grown since its first year.
When Deb Jenkins started the event, she created a core group that wanted to "find a way to showcase and encourage local talent," which eventually evolved into "seeking out young talent to support" by way of annual awards.
The Celebration of Women and Their Music event has been able to give about $75,000 in scholarship money to local high school senior artists, and has connected local students to national talent throughout its 20 years.
Roberta Solien has credited the core group for keeping the event going through the last two decades with their volunteered time, talent and expertise. And they have all worked together to come up with the mission that they strive for: "To recognize artistic passion in women and create opportunities for emerging and established artists by opening avenues for networking, mentoring, support, and promotion of their individual talents."
Because of this mission, there are many reasons why the event might be important to a variety of people, but Solien believes that it encourages local high schoolers to meet with national talent, as these young women showcase their abilities and give it everything they've got.
As the years have progressed, the Celebration of Women and Their Music has grown to include talents other than playing an instrument or singing. There have now been talents including dancing, visual arts and writing showcased during the show.
Another thing that has changed within the last two decades is that the event was originally a one-night performance. Now, as the event has grown there are performances throughout the week starting Wednesday and ending with Saturday's performance.
So this year, the event will consist of some new talent as well as some women who have performed and won awards before and are here to support the show again. Solien has promised that this year the show will have some "serious rock & roll, dancing, laughter and some very talented women leading some amazing bands."
IF YOU GO
Celebration of Women and Their Music
Saturday, February 18, Doors 4:30, show 6-9:30pm
Fargo Theatre, 314 Broadway N, Fargo