Double your pleasure: Sean Anonymous and Sims play The Aquarium
by Jacinta Macheel Zens | .(JavaScript must be enabled to view this email address) | Music | March 8th, 2017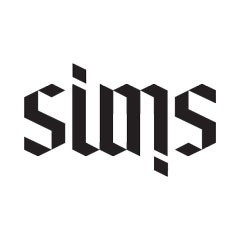 Sims, from Minneapolis hip hop super crew Doomtree, will be performing with Sean Anonymous at the Aquarium on March 11. HPR was able to talk to both of them about their relationship, the upcoming Fargo show and what they both have been up to musically.
High Plains Reader: Last September, HPR was able to chat with you before you played at the Sanctuary Event Center with Gentlemen of Doomtree. What have you been up to since then?
Sean Anonymous: Not gonna lie, life has been wild. The last 5 months have brought some of the biggest ups and downs I've ever seen. Girl stuff, tours, family stuff, vacations, etc…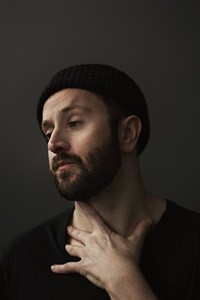 All in one month's time I: buried a loved one, did some of the most successful shows of my career, dealt with a break up and took the most healing trip of my life.
In January, all the loss had me thinking that I wouldn't ever feel happy again. One week later I was in Jamaica rapping with a reggae band at this venue on the ocean and having the best time a guy like me could have.
The phrase "without darkness, there is no light" is constantly floating around my mind.
I can truthfully say that I feel more motivated than ever. I'm never going to take life for granted again. Nor will I take my friends and loved ones for granted. (And I'd suggest the same to anyone reading this)
Also, DJ Name & I dropped a new project. It's called "2:44am", and it's dope.
HPR: You are playing a show on March 11 at the Aquarium with Sims from Doomtree. You seem to have a close relationship with the people from Doomtree. Can you tell us a bit about how you became involved with the group?
SA: Doomtree has been killing it forever. I remember being 17 watching them play at different venues around Minneapolis. For being incredibly vibrant and producing so many amazing artists, the Minnesota hip-hop scene is still very close-knit. After a few years of doing shows, we found ourselves on bills with various DT members. A few more years went by, and now we're homies.Being good at rap brought about a mutual respect for artistry. Being good people has only made that respect stronger.
HPR: How will this show differ from the show in September?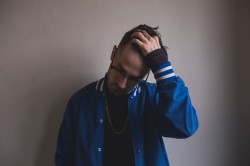 SA: I'd say that the biggest difference would be all this new music. Sims just dropped his latest album (More Than Ever) last fall. DJ Name and I dropped our e.p. (2:44 a.m.) in the fall as well. I'd expect to hear lots of jams off those projects.
There's something special about performing the new stuff. The energy is very present, and easy to tap into because those concepts and feelings are so fresh in you still. I can't wait to share this new stuff with our Fargo friends.
Also, we're back at The Aquarium. So it'll be a party for sure.
HPR: In November, you released your third solo effort, More than Ever. Can you tell us how this project came to be? How were you motivated to put out another album? What were your inspirations?
Sims: Sure. We as Doomtree released All Hands January 2015, and then we toured that for pretty much the entirety of that year. Then in January of 2016, I sat down and started writing songs.
I think that my approach this time around is different than in previous records. What I would do is just get up in the morning, you know, do the little morning routine or whatever, and then go down to the studio and just turn on a beat and write a song to it. You know, I wouldn't necessarily finish it every day, but I would finish like three a week. I did that for three months, or something like that.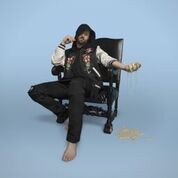 I wound up with about 40 songs or so. I had never really made that many before. Making that many songs did a few things that were beneficial. For one, the first few that I wrote, I threw away because I was rusty. Two, I had the opportunity to just pick from different things and that helps to make a more cohesive record. It wasn't necessarily the best songs that we chose for the album, but the ones that fit together more closely. And third, it is freeing to make that much stuff because there is no pressure. The song I'm making today, right now in this moment, can be whatever it needs to be.
HPR:Since the release of the album, you have been consistently touring. In 2011, you got married and the two of you are still married today. I'm married, and I find it difficult to balance work life with home life and I don't tour. So I'm wondering, how do you juggle your work life and your married life? Is that a struggle for you?
Sims: She's way busier than I am. She owns two restaurants and is there constantly. She's very driven, very focused and very much about being on her own. We are both fiercely independent people. We give each other space. Our idea is that I am here to make sure that her individual efforts, goals and desires are fulfilled. I am her teammate, and she does the same for me. When we come together, we have to make the most of moments we have together. The communication is key. And we don't have kids, so there's that.
HPR:I am curious, what restaurants does your wife own?
Sims: She owns Muddy Waters in Minneapolis, and the Darkhouse in St. Paul.
HPR:Do you have any advice for any hip hop musicians that are reading?
Sims: For hip hop specifically, you should listen to everybody and study everyone. Don't rule out something because it is new or old, or too mumbly or too underground or too boom bappy, or too trap-ey, or whatever. Just be open to it all.
This is not just hip hop artists, this is for artists in general; hang in there. Keep doing it and stay centered in the intention, the why you started creating art in the first place. It wasn't to become a millionaire. It was because you needed to create something.
Please know that the things you create are actually enriching the experience of the rest of us out here -- making stuff, especially now with this new strange political climate that we are in. Right now we need to make a bunch of beautiful art to get people engaged in ways that are beyond dialogue.
IF YOU GO
Sims and Sean Anonymous
Saturday, March 11, 9pm doors, 10pm show
The Aquarium, 226 Broadway, Fargo
$12 advance, $15 door, 21+