​Opportunities abound with Minnesota Music Coalition
by Jacinta Macheel Zens | .(JavaScript must be enabled to view this email address) | Music | November 8th, 2017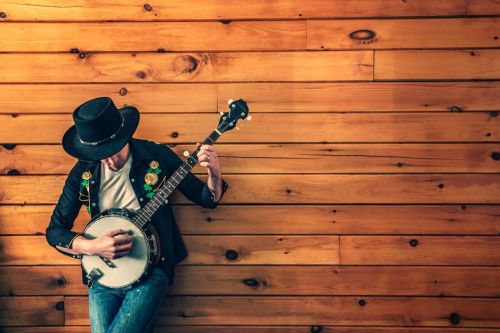 The Minnesota Music Coalition (MMC) is a St. Paul-based nonprofit that was created by music industry professionals to support the vibrant Minnesota music scene.
Although they are based in St. Paul, they provide their services to all musicians throughout the state of Minnesota. Some of the many services they provide are monthly educational workshops, assistance with networking and booking, and musician mentoring.
One of the MMCs most acclaimed programs is the Caravan du Nord, which is a touring showcase of Minnesota music that is sponsored by Minneapolis radio station The Current. Caravan du Nord brings top regional acts, emerging bands, and music industry professionals to towns across Minnesota for workshops, networking, and performances. It offers MMC a chance to connect with musicians from throughout the state and provide workshops for people in their region.
This year, the Caravan du Nord is coming to two towns in our area with different acts at each stop. The first stop in our area was at M-State Fergus Falls on November 2nd.
The second stop in our region will be at the Historic Holmes Theatre in Detroit Lakes on November 17th. That day will consist of music industry networking opportunities and a concert. The events will end that evening with a performance by the nine-piece, horn-driven rock band The Belfast Cowboys; 11-piece, raw funk, rock 'n roll, soul band Jaedyn James & The Hunger and soulful multi-instrumentalist, Fargo native Amanda Standalone.
The music industry networking portion of the evening starts at 6pm, and the concert starts at 7. The networking event is free and open to the public, while the concert is $15 or $7.50 for students.
"We're so glad to bring the Caravan du Nord back to Fergus Falls and Detroit Lakes, as this region is so supportive of artists and is home to some of our favorite partners, including Lake Region Arts Council and Springboard for the Arts," says Minnesota Music Coalition Director Ellen Stanley. "We're also excited that each stop has completely different lineups with acoustic songwriters in Fergus Falls and big soul bands in Detroit Lakes--something for everyone."
MMC also hosts workshops in the Twin Cities on the 3rd Wednesday of the month from 6:30-7:30 pm. They cover a broad range of topics from professional skill development to wellness and health. MMC helps bands with networking and booking by connecting them with paid gigs at festivals, fundraising events, and private parties.
Their musician mentoring program is for musicians looking for advice from the region's top musical and industry talent. Mentors can help musicians in all topics relevant to the music business; from booking to songwriting to legal issues. MMC also puts on the MN Music Summit which is an annual 3-day music conference.
YOU SHOULD KNOW
For more information about the MMC: www.mnmusiccoalition.org.
For tickets to the Caravan du Nord in Detroit Lakes: (218) 844-7469 or order online at www.dlccc.org/holmes.html