A big week for Google
by Chuck Solly | .(JavaScript must be enabled to view this email address) | Culture | February 21st, 2018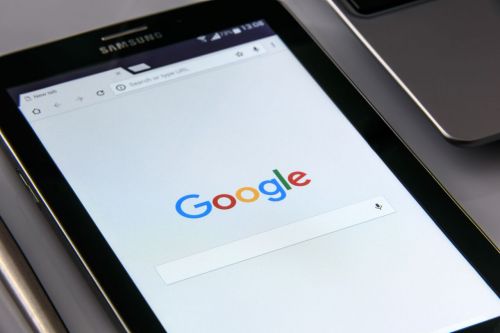 One of the most annoying things on the web is advertising that interrupts what you are doing. I'm talking about the pop-up ads, the videos that start playing as soon as your browser opens the page. You get the idea.
Well, it seems that Google's Chrome browser is fixing some of that. They are not eliminating the ads; they are just making the advertisers behave themselves. This is how it works:
When you go to a site that has some of the offending advertising, such as a pop-up window that gets in the way of what you are reading, the browser (Chrome) will simply block the ad and there will be blank space where the ad was.
This idea is nothing new on the web. There are many companies who sell ad-blocking software but Chrome is the first browser that will have it built in.
You do have to add the extension: Tools - Settings - extensions. This is for those of you who are familiar with the Chrome menu structure.
If you are new to Chrome, the three dots in the upper right-hand corner of the screen will get you to the menu system. The extension is called Ad-blocker. Once you have added that extension, there isn't much else to do.
The idea behind Google's move is pretty straightforward: If users don't have to deal with intrusive ad experiences, they may be less likely to download third-party ad blockers.
Ad blockers crush revenue opportunities for websites that rely on ads to make money.
It wouldn't be so great if Google, with all its power, decided to follow in the footsteps of services like Adblock Plus, which offers companies the opportunity to pay their way onto an acceptable ads list. In other words, for enough money you can buy your way past Chrome's filters. Google representatives have assured us on multiple occasions that the company isn't offering any kind of paid whitelisting now, and isn't planning to do so. But things could change.
They might call it "Yeti," and it's the code name attached to an intriguing rumor about Google's gaming ambitions that emerged this week. The rumor suggests the company is developing its own cloud-based gaming service and home console. Several sources have reported that the so-called service would stream games into users' homes from remote servers, allowing users to play on a Chromecast or a new console made by Google.
A game console from Google could be a big deal, akin to how Microsoft transformed the gaming business after launching the Xbox in 2001. Still, this week's reporting was very light on details about how Google's gaming service might work, what its hardware might look like, and when we'll see the boxes hit the stores.
So in lieu of hard facts, let's indulge in some wild speculation. With consoles like Xbox and PlayStation already entrenched, and gaming services like Steam already dominant, Google has a formidable challenge if it wants to break in.
Here's the problem with cloud gaming services in general: None of them provide enough incentive to give up playing games natively. Sure, the hardware can be less powerful, and therefore cheaper, but the downsides are higher latency (time lag) and potential reliability problems. For the vast majority of people who want to play console-quality games, those are unacceptable trade-offs.
What we could use is an Android TV system with enough power to run modern games offline. That would be interesting but don't hold your breath.
Like it or not, games are services now, which means any Google gaming effort will be dead on arrival without multiplayer. This is a chance for Google to leverage its existing services and re-imagine how online gaming ought to work.
Perhaps you could use Google Assistant to schedule online play sessions, or to find other players who are physically nearby, a popular request among Xbox Live users.
I mentioned Steam, the online game distribution system, last week, and one alert reader caught the mistake I made. Steam is not a paid subscription service. It is free, but you must pay for the games you buy at the Steam website. Thanks for pointing that out.