​A cultural experience with North Dakota tribal nations
by Brittney Goodman | .(JavaScript must be enabled to view this email address) | Culture | August 23rd, 2017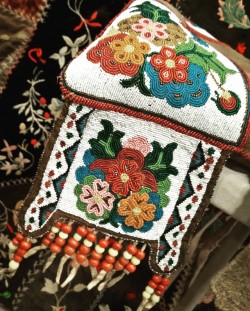 Bismarck is going to be the place to be on Saturday, August 26, as the Native American Development Center is bringing a full day and evening of free activities to celebrate and educate. The experience is sponsored by The Bush Foundation.
According to Lorraine Davis, the Founding Executive Director of the Native American Development Center (NADC), housed in Bismarck, ND, the event is "trying to bring a community problem-solving platform to the community. We've never had a grassroots community effort, all coming together to solve social problems."
Lorraine is from the Sisseton-Wahpeton Dakota Sioux Tribe and a doctoral student of Educational Leadership, and has been the director of the NADC since its inception in September 2012. The NADC has been housed in Bismarck since August of 2014.
The event will have two experiences occurring simultaneously. One will be inside the North Dakota Heritage Center auditorium, with a day full of educational panels. At the same time, there will be Native American-owned vendors selling art, crafts, and foods outside on the mall grass south of the Capitol Grounds, along with various activities.
The outdoor events begin at 10am and end at 4pm. There will also be culturally related family activities, including hoop dancing and a flute demonstration.
The panels begin at 9am and will kick off with a panel about "Culture and Language," which is a large panel featuring eight speakers, representing the different tribes. They are all cultural and language specialists. Lorraine says, "We are trying to educate the community and inform them that there are special cultural differences and language differences between tribes."
The second panel will be on "Tribal Government and History" and will include lawyers, professors, and others talking about treaties specific to North Dakota and the Great Plains. Lorraine adds, "A lot of the work the NADC focuses on deals with the social issues of today – but we have to understand the history to understand today's social challenges."
The third panel will be focused on "Reconciliation," as Lorraine describes: "It's more about bringing the conversation to 'what does reconciliation even really mean?' They will talk about understanding the context and approaches to reconciliation and improving the relationships between natives and non-natives.
It is a historical issue – we need to roll it back and learn the history: how our cultural beliefs, traditions, and values are both similar and different. How do we reconcile? We are looking for more of a societal change rather than an individual apology."
The final panel is the "Native Nation Rebuilders" panel. Lorraine says "the intention is to build 10 cohorts of Native Nation rebuilders." It will focus on this program, funded through the Bush Foundation, and will be facilitated by representatives from the Bush Foundation.
Lorraine adds that lunch will be provided and that the panels are open to the public. However, it is important that people register through Eventbrite so that the NADC can plan.
At 6pm, they are hosting a free Native American Comedy Show called "Laughter is Medicine," also in the auditorium at the North Dakota Heritage Center. Award-winning Native American comedian Tatanka Means will be performing. Lorraine says, "One of the values that Native Americans have is our humor, which is also our resilience and how we get through life."
Lorraine describes the NADC as being built around "a mentoring model framework" and it helps individuals and the community by helping local Native Americans with foster care issues, homelessness, incarceration issues, and "a vast array of social and economic issues."
Lorraine emphasizes: "We want to rebuild lives; we want Native American adults to find their identity and build up their strengths to keep going forward in a positive lifestyle." The NADC connects people that need it to treatment and also to spiritual providers.
Lorraine says they want to help "break through a lot of the stigmas about our population" and that the judgment that Native Americans feel, while "sometimes subtle" is something that is definitely "felt" and that it "impacts our mental health." Ultimately, Lorraine wants the NADC's programs to "foster empathy" and to "cultivate the appreciation for tribal diversity, understanding of social issues, and hopefully to move forward in a unified way."
Lorraine and the NADC work with Native Americans who have been "labeled by past mistakes" and they are "a community organization to go to bat for you: we are about empowering, motivating and being an advocate for them in a safe space, in a nonjudgmental environment."
IF YOU GO
A Cultural Experience with North Dakota Tribal Nations
Saturday, August 26, all day from 9am
Free but register at Eventbrite: eventbrite.com/e/a-cultural-experience-with-north-dakota-tribal-nations-tickets-36253831185
Contact: lorrainedvs@ndnativecenter.org; office 701-595-5181; cell 701-214-7911; Info: http://ndnativecenter.org/