A different type of printer
by Chuck Solly | .(JavaScript must be enabled to view this email address) | Culture | February 14th, 2018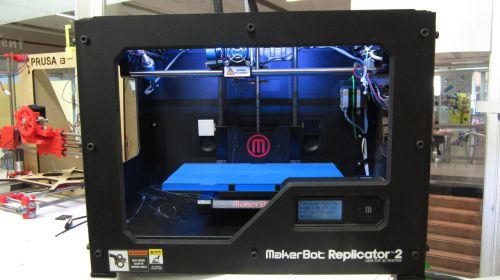 I have worked with Computer-Aided-Design (CAD) software and its companion software Computer-Aided-Manufacturing (CAM) software for quite a few years now. All of the systems are different and they mostly have a very long learning curve.
One of the most difficult tasks when using this software is getting the design working properly with the CAM software.
To make more money and sell more product, the software companies have figured out a way to simplify some versions of the software to work with the new 3D printers. These printers print in three dimensions. They require a design (a file) be fed into the printer just like a normal inkjet or laser printer.
The difference is, the 3D printer needs a 3D File. So to use a 3D printer, you must first become proficient in using the software.
The learning curve for consumer CAD software has shortened somewhat and the same for the CAM software. So once you design your part in the CAD software and move it to the CAM software to create the file, you are then ready to import the file to the printer. This process is not for the faint at heart, but it can be very satisfying to design and build your own creation.
Now comes the fun part. Oh, did I tell you to get your wallet out? 3D printers start at about $500 and go to the thousands. You can get a desktop model for about $1,000.
There are dozens of models, and you must spend a few hours on the internet deciding which one works best for you. I looked at the Lulzbot Mini 3D printer for about $1,000 as a good middle-of-the-road machine. It is used mainly for small parts as it has a six inch by six inch build platform.
The machines use extruded cord of some type of plastic, and of course produce plastic parts. These parts can be held to very tight tolerances and can be used to develop prototype mechanisms.
With the lowering of prices and some simplification of the software, many new companies have begun to sell these machines. Keep in mind that when you buy a 3D printer, there is more to it than meets the eye.
I have purposely not gone into reviewing the various machines, accessories, or software for fear of boring most of you. Besides, there are many other sources for this.
Instead, I wanted to make you aware of the ability to design and produce parts for a relatively small amount of money. The various manufacturing industries have been trying to do this for many years. They have had some success and the 3D printing technology has definitely helped.
I would be interested in hearing your stories about your successes or failures while using similar machines. My email is at the top of the column.