​Are you Selling Your Stuff?
by Chuck Solly | .(JavaScript must be enabled to view this email address) | Culture | July 19th, 2017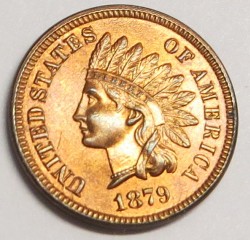 Some people say that the current selling market on line favors the buyer. Maybe... But you can still do well if you spend a little extra time with your listings. I am talking about listing items for sale on Ebay and Etsy.
I wanted to give you some tips for presenting your items and taking pictures. I sell mostly smaller items on Ebay, jewelry, coins, glassware, etc. There are some small items that you can take pictures of with a cheap cell phone camera. I do not recommend this. If you are serious about selling on Ebay or Etsy then buy a serious camera. $150 and up will get you camera that take pictures good enough for the online selling venues. Coins will require a good camera and some practice. For those of you who want to sell coins you MUST get a good picture. There are folks on the Internet and Ebay who don't have anything to do. These people will email you and tell you (usually very rudely) that your pictures are lousy and that you belong in Picture-Taking Hell. Pay no attention. Get the good camera and learn how to use it.
After the camera comes the Photography Light Tent. Search for these on Amazon. The one that I found is in the shape of a 24" cube with one side open. It comes with 50W lights (2) which shine thru the nylon fabric material. This system will avoid reflections for clean and color-consistent images. It also comes with 4 color backgrounds, a camera stand and extra light bulbs. The cost is $45 before shipping. Cheap at twice the price because it really simplifies your editing and produces good photos.
The third must have is a photo editor. These range from "Free" to several hundred dollars. There is a wide range of choices. You must spend some time learning your chosen editor because they are all different. I use Corel's Paint Shop Pro. I believe you can get a new version for about $79. Cropping and contrasting your photos will help the quality of the photo. There are many other tricks to improving the photo and Corel provides many tutorials for using the software.
So for less than $300 you can improve your Ebay or Etsy listings. That doesn't mean that you can stop there. You must describe your item down to the last detail. Tell the audience exactly what is wrong (if anything) with your item and DON'T lie about it. If you overlook some flaw or if you don't tell the truth about the item you will get it back. Ebay will reach into your Paypal account and give the money back to the customer if you don't refund it promptly. It is a huge hassle. Use some integrity when dealing with the folks on Ebay and give them the benefit of the doubt. I see and hear many folks who claim they are disgusted with Ebay because they kept getting their items back or they were offered a very low price for their items. If you follow Ebay's rules and put reasonable prices on your items, you can make a living selling on the selling (ecommerce) markets. Thousands of people do.
I don't have the space here to upload an Ebay Learning Course but if you need help, send me an email.