​Bartenders Battle IV: back to the 50s
by Chris Larson | .(JavaScript must be enabled to view this email address) | Culture | February 15th, 2017
With the Cocktail Showdown in the books and the winners announced, we now cordially invite you to the Fourth Annual High Plains Reader Bartender's Battle on Sunday, February 19th.
With both a new location and a new theme, we encourage you all to play along with the 1950s theme and show up at the Holiday Inn dressed to party. Whether it's "Mad Men" inspired attire, ivy league cardigans or greaser jackets and poodle skirts we want to see what the 50s mean to you.
We invite you to join us as we bring the top contestants from the Cocktail Showdown head to head in a live "Chopped" style competition where they create on the spot for the crowd and our panel of four judges. We are pleased to announce that industry professional and former Bartender's Battle champion Andrea Anderson will be joining our panel that already includes myself, Sabrina Hornung, and Raul Gomez. Once again, we will be offering premium VIP tickets that include early entry at 6pm, a seat at an 8-top table, champagne and special liquor sampling from Republic National Distributing, special beer sampling from Beverage Wholesalers, and food from the Holiday Inn chefs. These limited-number VIP tickets are already moving fast and can be purchased through eventbrite.com.
Regular admission tickets for standing room only are available at the door on the day of the event and will get you access to the rest of the festivities which includes (in addition to the live battle) four cash bars, performances from Blue Belle's Burlesque and DJ Dextrious, MC Richard Pallay III, a Twister competition, Y-94 prize giveaway booth, media wall for photo ops, appetizers buffet and more!
The competition is really what this is all about, and once again we have an incredible cast of mixologists going head to head with limited time and exciting and challenging ingredients to be judged on the best flavor, presentation, and creativity.
Just like in the years before, we see a few names returning to compete again this year and are excited to introduce you to a few new faces who are sure to bring new flavors and a thirst for competition to this year's contest. Here's a brief introduction to the talented group that will be doing their best to "make It, shake It, twist It."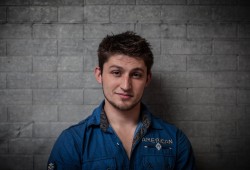 Competitor - Josh Goedtke, Boiler Room
History: 7 years (Boiler Room, Empire, Radisson, Holiday Inn Detroit Lakes, Woody's)
Favorite ingredient: any ingredients that are in season or fresh. But playing with a mixture of herbs and berries always seems to be the most fun and creative.
Favorite mixology trend: The biggest thing for mixology around the area that excites me is how many people have been getting into it over the last year or two. When I first started, the most creative thing that people really were having was flavored martinis. Now most people that are coming out to eat and drink are looking for new cocktails all the time. It's nice because as a bartender we get to continually make up new and exciting drinks for everyone.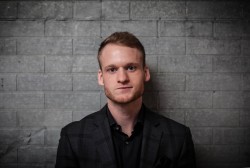 Competitor - Kyle Berglund, Rustica
History: 5 years (Rustica, John Alexander's)
Favorite ingredient: bourbon
Favorite mixology trend: I always keep up with the times, but honestly I haven't come across anything that gets me super hyped. Classics never die.
Competitor - Tessa Bride, HoDo Lounge
History: 10 years (HoDo Lounge, Empire, Bismarck, Basement Bar, Sports Bar, Ushers, Sidestreet)
Favorite ingredient: bitters, because it comes in a vast variety of flavors and does not affect the sweetness of the drink.
Favorite mixology trend: I'm not sure if it's necessary a trend, but lately I have been making my own juices for cocktails. I recently made a well-received cocktail with beet juice and another with a kiwi and fennel shoot mixture. The juices add beautiful vibrant color to the cocktails, and combining herbs and fruit or vegetables creates earthiness and depth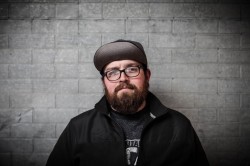 Competitor - Andrew Hardy, Sidestreet Grille and Pub
History: 6 years (O'Leary's, Usher's, Sidestreet)
Favorite ingredient: It depends on what alcohol I am working with, but the one thing I always use is a good bitters.
Favorite mixology trend: I am excited about the trend of mixology...it's art in motion and as long as your mind can think it, and think of a way to do it, you can. Whether that be smoking cocktails, thickening cocktails, incorporating more of a food service aspect with oils and gastronomy -- you create, that's what excites me. It's what all of us do, create.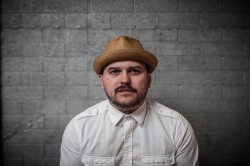 Competitor - Elijah Larson, Proof Artisan Distillers
History: 14 years (Proof, Aquarium, Hell's Tavern, O'Leary's, Vinyl Taco, Boiler Room, Beefsteak Club)
Favorite ingredient: I grew up in the middle of an apple orchard in central Washington state. I can mix anything with an apple.
Favorite mixology trend: Trends? Meh. Taste everything, squeeze fresh, shake clean, classics never die, and smile.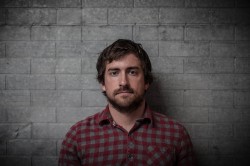 Competitor - Adam Nehk, Barbacoa
History: 9 years (Barbacoa, Mexican Village, Rhombus Guys, Bulldog)
Favorite ingredient: fresh herbs from our kitchen. Sage and berries, oregano with pineapple, basil with cucumber, and basically adding hot peppers to spice up any drink.
Favorite mixology trend: Infusions. Whether it be the spirit itself, a simple syrup, bitters, tinctures etc. There are so many different ways to infuse a new flavor into something completely different. I've seen bleu cheese-infused gin, duck fat-washed bourbon, simple syrups made with a half dozen different herbs and spices, tinctures made with peach and cherry pits that marinate for a year.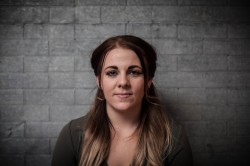 Competitor - Brooke Hein, Mezzaluna
History: 3 years (Mezzaluna)
Favorite ingredient: I truly enjoy topping off cocktails with champagne to make them sparkling cocktails. Generally, prosecco and cava can be used as well.
Favorite mixology trend: Currently, my favorite mixology trend is to use agave nectar rather than simple syrup or granulated sugar. Personally, I think it gives spirit-forward cocktails a richer, warmer flavor profile.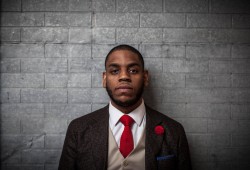 Competitor - Langston Johnson, Mezzaluna
History: 5 years (Mezzaluna, Ramada)
Favorite ingredient: two drops of water, in a glass of neat single malt scotch
Favorite mixology trend: Ingredients with a backstory. Ingredients that are not only sustainable and clean, but socially responsible as well. Farm-to-bar ingredients.
IF YOU GO:
Bartender Battle IV
Sunday, February 19, 6-9pm
Holiday Inn Fargo, 3803 13th Ave. S