Christmas Spirits in Moorhead's Comstock House
by Hee Han | .(JavaScript must be enabled to view this email address) | Culture | December 13th, 2017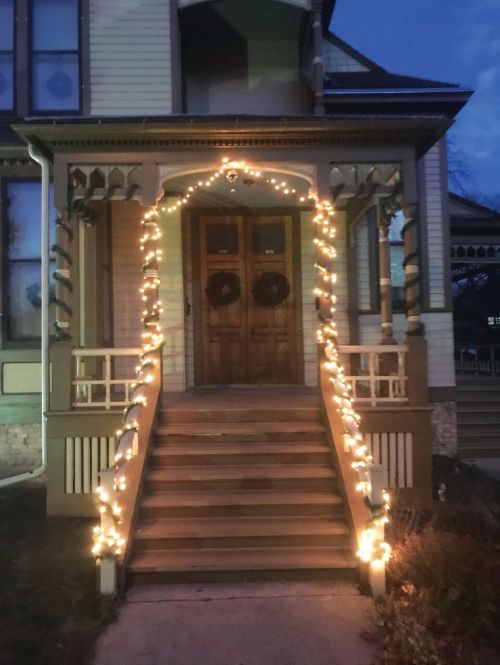 The Historical and Cultural Society of Clay County (HCSCC) has been dedicated to the preservation of the history of Clay County. Since their mission is "To collect, preserve, interpret, and share the history and culture of Clay County, Minnesota," they have assumed the role of telling our local stories.
The Minnesota Historical Society (MNHS) shares our state's history in meaningful ways, and contributes to historic preservation, education, and tourism.
Christmas is around the corner and people are getting ready for the holidays. Everyone celebrates Christmas differently and some people might want to make the holiday more special than usual.
The Historical and Cultural Society of Clay County (HCSCC) and Minnesota Historical Society (MNHS) are working together to coordinate Christmas programming at the Comstock House in Moorhead.
This Christmas event will be exciting for all age groups, who have the opportunity to learn our local stories, legends, and history. This fascinating Christmas program will take place on December 2, 16, and 23. The public is invited to enjoy Victorian Christmas tours and learn also about the roots of our modern Christmas traditions while touring the historic Queen Anne Victorian mansion.
Comstock House features elements of both Queen Anne and Eastlake designs, that visitors can explore and experience the late Victorian architecture. After the tours, hot chocolate and Christmas cookies will be provided to make this wintertime warmer by the light of the Christmas tree.
Tickets are $5 for HCSCC/MNHS members and $10 for non-members.
Guests are invited to enjoy tours and explore the decorated home, playing Victorian parlor games.
The Comstock House described the home: "The architectural firm of Kees and Fisk of Minneapolis and Moorhead designed the home in the popular style of the time, blending Queen Anne elements with those of English designer Charles Locke Eastlake. The home is characterized by a profusion of spindlework porches, high patterned chimneys and polychromatic siding and trim, and situated on one of the highest points in the city."
Hot chocolate and cookies are welcome while listening to live music from the Moorhead High School Carolers at 5pm and the Concordia College flute ensemble at 6. Tickets for the event are $9 for adults, $8 for seniors, and $7 for students/children. HCSCC/MNHS members and children under 6 years old receive free admission.
For questions or to reserve tickets, please call Comstock House Manager Matt Eidem at (218) 291-4211. Tickets may also be reserved on HCSCC's website at www.hcscconline.org.
YOU SHOULD KNOW
Historical and Cultural Society of Clay County www.hcscconline.org/
Minnesota Historical Society http://www.mnhs.org/
Comstock House 506 8th Street South, Moorhead https://www.fargomoorhead.org/what-to-do/comstock-house/