​End-of-year computer chores
by Chuck Solly | .(JavaScript must be enabled to view this email address) | Culture | December 27th, 2017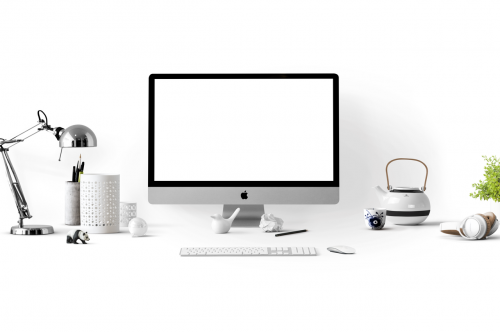 You are a responsible person. I can tell by looking at your eyes as you read this. On April 15, you make sure to file your taxes. You go in for dental check-ups when the dentist sends you a note. You cross the street with the green light.
So if you're so responsible in all these other aspects of your life, why aren't you setting aside time to give your computer an annual once-over, too? The way everything runs through our computers, smartphones, and tablets these days, unchecked electronic fuzz can grind your life to a halt in a heartbeat.
"Digital clutter is insidious," says Valeri Hall Little, owner of Intandem, a Toronto-based productivity consulting firm. "We can't see it, and if we can't see it, we don't feel it, and we don't know it's there." Try out some of these tips:
The Five-Minute Fix If you're overwhelmed (and who isn't?) but only have a few minutes, start by tackling the easy-to-see spots on your computer.
For starters clean off your system's desktop. "Your desktop is not a storage area," says Little. By organizing (or deleting) those files, you may already begin to feel less overwhelmed.
Move onto other easy-to-clean areas by emptying your trash or recycling bin and clearing out your documents and downloads folder.
Our world has become overrun with apps. According to Little, the 80-20 rule applies nicely with these computer-stuffing programs. "We only use 20 percent of our apps 80 percent of the time," she says. If you haven't used a program within the last year, she recommends deleting them from your system.
Go hardcore on your hardware
If you've got a drawer or a box full of old phones and cords, now is the time to unload them. Match the cables you have to the old devices that you no longer use and donate them. As for the rats nest of cables that remains, "get out that label maker and label those cords," says Little. Not only will this give you peace of mind when you're looking for something, but labeling cords helps to make sure they don't wander off, as they are prone to do.
Don't fear your photos
Since the advent of smartphones, digital photos have quickly become the number one thing choking your computer to death. This is getting to be a huge problem for those of us who take many photos. And while there are many online services that will give you more storage space than you could ever use, the challenge comes in eventually FINDING that photo when you need it.
Little recommends organizing your images on an ongoing basis, not once a year. And whether you use a desktop program like Apple's iPhoto or a cloud-based service like Google Photo, be sure to use the tagging features like facial recognition and GPS location data. "That makes them very searchable," says Little.
But if you need an annual reminder to keep your photos tidy, Little recommends making an end-of-the-year album of your best shots and favorite memories. This is a great idea but if you find yourself running out of time to get other chores done, make a backup CD of all of the photos you took in 2017.
Another quickie tip is to give each file a long descriptive filename to make it easier to search on.
Don't detail your email
Organizing your email can be very time-consuming. Email programs or "front ends" are usually very good at cataloging and organizing your email. Their search capability is very good also. I use a front end called EM Client which does these things very well.
A front end will also store your emails in an online database (the cloud). I would suggest finding a front end that works for you and let it do your email organizing.
Tune it up before it tunes out
This last suggestion may seem old school, but its alternative — a total computer meltdown — is a timeless problem.
"If you've noticed that your computer is glitchy or is slowing down, it might be time to take it in for a little tune-up," says Little. While that might seem like a total time-killing productivity drain, a tune-up can do everything from improve performance to backup and recover files.
Best Buy's Geek Squad provides everything from virus and spyware removal to hardware repair. There are lots of other places, Office Max, PC Parts, etc. Whatever your specific issue is, it's best to not let it linger, because it could suddenly break.
"Computers either work or they don't. Get it checked out."