​Getting sold out
by Chuck Solly | .(JavaScript must be enabled to view this email address) | Culture | April 12th, 2017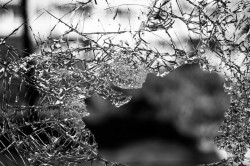 Last Monday, President Trump signed a Congressional resolution repealing rules that would have required Internet service providers to get customer permission to collect, use and sell information about your online habits.
The pending regulations had been passed five months ago by the Democrat-led Federal Communications Commission.
What does this mean to you and I, Joe and Jane Computer-User? AT&T, Comcast, and Verizon have each said they will not sell data to third parties. Yeah, right…
Google and Facebook aggregate demographic and other profile data to offer advertisers desirable audiences. Consumers choose to use Google and Facebook's services and implicitly agree to trade some privacy for the convenience of their services. Most folks agree with that and if they don't they can always not use Google and Facebook and delete their account.
However, customers pay ISPs directly, and they should expect privacy.
Last week I spoke about Virtual Private Networks and VPN's may be a solution for those who think that they need it and have the money to spend. Another possibility is to pay very close attention to how much information you actually put on the Internet.
Warnings about revealing personal information online may sound obvious, but they often go unheeded - warnings such as "Don't post notes in newsgroups or chatrooms you wouldn't want your future boss -- or spouse -- to read." Still, spend two minutes and you'll find notes from Internet users in health support groups who are shocked to discover their supposedly private discussions about prostate cancer are now full-text searchable from a web.
USA Today says that "mining online communication has already helped Microsoft identify women at risk of postpartum depression. It's also allowed Facebook to study how parents and kids interact. The possibilities appear limited only by the imagination of the researchers, which is why such issues were in the spotlight recently at a meeting of social and personality psychologists. They gathered to concentrate on what's ahead amid concerns that some users of these sites may not like that their behavior is under the microscope. Even as this mining of huge digital data sets of collective behavior is on the rise, the word 'caution' is coming from all sides."
To me the Internet is a huge treasure trove of information. I would never stop using it because it assists me in my work and I am not breaking the law, so tracing my tracks across the Internet would lead nowhere. The release of my personal information by my ISP is, however, unfair from my standpoint because I pay them.
Short of getting off of the Internet and moving to the North Woods (getting off the grid), there is not much you can do about it. How high is your tolerance?