​Intersex Perspective: My Experiences as an Intersex Person
by HPR Contributor | .(JavaScript must be enabled to view this email address) | Culture | July 18th, 2018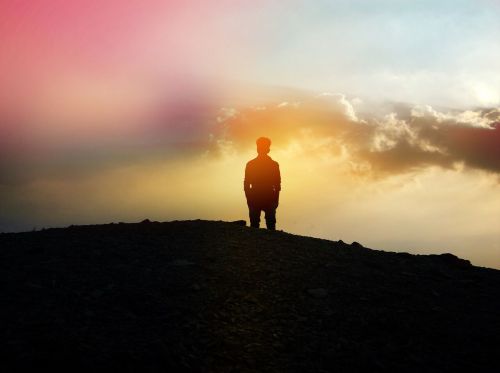 By Anonymous
Contact: fayeseidler@gmail.com
Before I can talk about my experiences, I'll need to explain the intersex condition, because not many people are really that familiar with what it means to be intersex. Intersex people are born with biological, genetic, or physical traits that are not fully male or fully female - instead they have a mix of these traits. There are many intersex conditions and they all vary in which traits are mixed. Overall, having some kind of intersex condition is as common as having red hair.
Some people are diagnosed as intersex after birth, and some people are not diagnosed until well after puberty or even into adulthood. I didn't know until I was "diagnosed" by an endocrinologist in 2013. Since then it's become an important part of who I am and helped me better understand my body. Part of this understanding resulted in transitioning from the sex I was assigned at birth. While this journey was similar to the journey some transgender individuals take, it is different because the transition was the result of being intersex and the experience of transitioning as an intersex person is uniquely different.
In my daily life, I present and identify as the sex I transitioned into. I don't go out of my way to hide my transition or my past, but I don't tell most people either. Overall, I wish I could live openly as intersex. It never feels right to pigeonhole myself because even though I pass for, live as, and legally am my current sex - that's not me. Our country is only slowly coming around to the idea of being transgender or even non-binary, but intersex as a recognized thing is still far behind. It'd be nice to tell people that I am intersex without also having to give a lecture on basic human biology and feeling like a sideshow attraction.
With all that said, my experiences in Fargo have been overall positive. My worst experience coming out was when my company's HR sent out an email to the staff letting them know about my transition and change in pronouns. Sounds great, right? Except they didn't tell me they were sending it out, so when a coworker suddenly asked me about it, I felt horrified.
I knew this would happen, I wanted this to happen, but because my HR didn't tell me when they did it, I was left emotionally unprepared to handle it. In fairness, part of it was my fault since I didn't know how to communicate my needs throughout the process. Transitioning in a work setting is scary and I wanted to just get it over with and move on to being myself.
After that, some people did talk behind my back, asking inappropriate questions about whether I was going to get genital surgeries or break up with my long-term partner at the time because of it, as if my partner had no idea. It was a relief that no one asked these questions to my face, but it still hurt that they couldn't keep it to themselves or use google to answer their most burning questions. I left that job shortly after but not for any reasons related to my transition.
When I started my current job, I already had my name and legal gender changed. This made the whole process a lot easier. I didn't out myself, but most people in the office assumed I was transgender because I hadn't started hormones yet, so I still had physical features of my assigned sex, rather than my chosen sex. However, people made no fuss over it. No one ever questioned me, why my name didn't "fit" me, they correctly gendered me and treated me like everyone else. It was wonderful experience compared to my initial coming out. The worst thing that happened was once someone made a doubletake in the bathroom, thinking they had walked into the wrong one.
My experience as a gender-transitioned person in the FM area has overall been good. If I could ask anything of others, it would be to keep your questions to yourself and look them up online later. We're not walking educational pamphlets. We're just trying to live our lives. And at least for me, now that I've gotten well into my transition, I don't even think about it anymore. Sometimes I even forget that my life hasn't always been like this.
I wish I could bring more intersex activism and education to our area, but I'm afraid to come out. I know others in the community would support me, but it's still a scary thing for people to know. What if my coworkers found out? What would they think about me? I'm not ready for that yet. But I hope this article educates people and inspires them to learn more about intersex people and their experiences. For more information about intersex people and activism go to https://interactadvocates.org.