​More about monitors
by Chuck Solly | .(JavaScript must be enabled to view this email address) | Culture | February 7th, 2018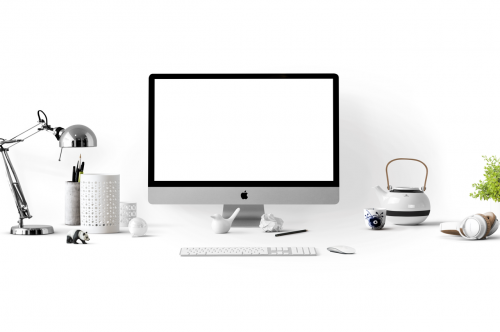 I had a few questions and statements last week about monitors, so I thought I would add to my previous column about them.
One thing that has happened recently is CES 2018. This is the Consumer Electronics Show, held every year in Las Vegas. It is the largest trade show in the world. CES is the world's gathering place for all who thrive on the business of consumer technology. Featuring the largest, global hands-on showcase of emerging innovation, CES represents all aspects of the technology spectrum.
Total attendance was more than 2.4 million in 2016. More than 170,000 industry professionals, including more than 50,000 from outside the U.S., convened to engage in the hands-on experience of interacting with the next generation of technology.
This reporter didn't get to go this year, maybe next year…
Living in good 'ole Fargo, we sometimes lose sight of the scope of manufacturing in the world. By my estimate, there were at least 100 computer monitor manufacturers at CES. I said manufacturers, not retailers. You can spend your entire three or four days looking at monitors alone to the exclusion of all other consumer technology. There seem to be many more people in the world who need computer monitors than we realize.
In the monitor category this year HP showed a whole new line of "micro edge" monitors. They have very little border on the left and right of the monitor screen. It facilitates using two monitors side by side. I will have to check these out because, as I have mentioned before, I use two monitors on my desk and highly recommend it. Lenovo introduced their version of "micro edge" except they call it "border to border". This might also be a good choice for you since the Lenovos are generally cheaper.
LG has come out with a 34" ultra-wide monitor called the LG 34WK95U Ultra wide. The resolution is spectacular and requires a lot of desk space. I use LG monitors and thus have a soft spot in my head for them.
I am not a gamer but the new MSI monitors with a curve in them now also have rear-facing lighting that shines on the wall behind the monitor. This supposedly changes the ambiance of your room. If you are not a gamer, check with your favorite gamer in a couple of months to see if he/she likes it. They (gamers) will probably have one because they have to have the latest and greatest and most of them have rich parents.
The last monitor I want to talk about is Nvidia. Nvidia says that its "BFGD" displays are totally not TVs,
They totally are TVs. Yes, one could set up one of these 65" beasties in a "gaming den." Certainly not my "gaming den," but they're going to be ideal for living room setups. They don't have TV tuners on board, but that won't stop anyone from parking them in front of the couch. I have seen 65 inch TVs in Best Buy but I can't imagine having one on my computer desk. Oh well, to each his own.