More Initials. Really!
by John Strand | .(JavaScript must be enabled to view this email address) | Culture | September 6th, 2017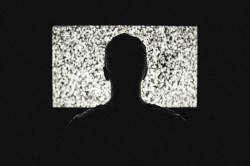 Yeah, sorry about that. The tech industry seems to thrive on using initials for every "new thing" that comes out. I thought I would acquaint you with these initials because they really are different and probably will be this year's New Thing.
Just when you thought you had the latest and the greatest HD TV they come out with Ultra HD 4K color TV. This is called High Dynamic Range (HDR) television.
The technology behind HDR means that it can provide a higher level of contrast between light and dark images on the screen to create a much more realistic image. HDR expands the range of both contrast and color significantly. Bright parts of the image can get much brighter, so the image seems to have more "depth." Colors get expanded to show more bright blues, greens, reds and everything in between and Color Accuracy, which is basically how closely colors on the screen resemble real life.
I don't believe that this is a passing fad. My latest purchase is a HDR TV and I am truly impressed. This isn't just my opinion, but also that of nearly every TV reviewer, people who have participated in multi-TV faceoffs at stores and on websites, magazines, and industry experts. Go check out some of the Ultra HD TVs in Sam's Club or Costco.
One of the most important things to know about HDR TVs is that TV HDR is NOT the same as photo HDR. Every article I've seen about HDR has comments from people complaining about the hyper-realistic look common with HDR photography. These are two very different things that, unfortunately and confusingly, just happen to share the same name, like football and football.
We'll get back to HDR photography in an upcoming column. Now that you understand HDR, of course the tech companies have come out with something new.
Samsung's take on the technology, HDR10+, is gaining some attention, with Amazon announcing it will be supporting the standard. This is crucial to the TV industry because Amazon is so big.
HDR10+ is an open standard, created by Samsung and available on all the company's 2017 TVs (it'll be coming to 2016 models via a firmware update sometime later in 2017).
So what is it? It improves on HDR10 by using dynamic metadata instead of the static metadata used by HDR10. That means it can dynamically alter the brightness of individual scenes and even individual frames throughout a particular TV show or film. For example, if a scene was meant to be shown at lower brightness, HDR10+'s dynamic approach will drop the brightness level in real time to match what the director intended. I have the 2016 model and I can't wait to receive the firmware update from Samsung. Subtle changes in individual scenes on Elementary should be interesting to watch.
What's all this OLED vs LED talk and does it affect HDR? More Initials!!! Yes but these initials are important as they relate to HDR TV.
The two big display technologies in the Audiovisual (AV) industry are OLED and LED LCD. LED TVs use lights to illuminate the pixels in a traditional LCD screen, while the pixels in OLED displays produce their own light.
LED TVs are capable of producing high-peak brightness and as such, offer the best way for manufacturers to create HDR-compatible TVs. Many argue that OLED technology isn't a great option for HDR due to its difficulties in producing a very bright image versus LCD/LED.
All right, now what do you do? If you are buying a new TV look for one that is labeled LED and supports the HDR standard. Buying a new TV these days REQUIRES you to do your due diligence. Did you buy a new TV recently? Email me (my address is above) and let me know your brand decision and whether or not you are satisfied with the display.