​Storage Wars Part 2
by Chuck Solly | .(JavaScript must be enabled to view this email address) | Culture | April 18th, 2018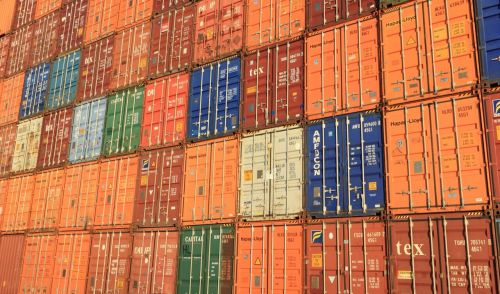 Last week we talked about my lack of photographic skills and then what the heck am I going to do with all of these bad pictures that I take. Storage options for those pictures continues this week:
RAID
Another storage option is a technology commonly referred to as RAID, which stands for redundant array of independent disks. Remember that all hard drives will eventually fail.
There are various flavors of RAID, and all offer various benefits of intelligently spreading your data across multiple hard drives within a single enclosure, including both data redundancy and higher performance. RAIDS that offer redundancy, where every bit of data is written to at least two different hard drives within the RAID, can recover from a single drive failure, copying the data back on rebuild. Further, as RAIDS grow larger with additional individual internal drives, enclosures can offer much larger performance benefits as the RAID enclosure breaks up larger chunks of 'incoming data into smaller packets written to multiple drives at once, thus compounding the aforementioned HDD limit of 200 MB/s to 400 to 60OMB/S or more.
Traditional RAID systems, for the most part, rely on some combination of the exact same size, speed and manufacturer of the individual drives to ensure the above performance features.
DROBO
Drobo is a unique player within the mass storage market, touting a specialized proprietary flavor of RAID it refers to as Beyond RAID Technology. One can connect up to 12 drives of various different type and using many different connectionsWhile the underpinnings are similar to traditional RAID, the Drobo system relies heavily on a specialized software architectiire to increase flexibility and growth of the system over time. The benefit of the Drobo system is the ability to combine various sizes, speeds and manufacturers of drives that you have (or can afford) at the time and allowing the Drobo software to determine how best to use the hard drive capacities at hand. Further, over time, as the Drobo fills, you can swap in individual larger-capacity drives, one at a time, and the Drobo reacts by rebuilding the contents of the replaced drive and adding the additional capacity. This is an incredibly useful feature for a photographer's growing archive. Depending on how many drives you attach to the Drobo system, it can get very expensive.
NAS
Rounding out our drive-based storage is network attached storage (NAS). While all the previous technologies attach directly to your computer, NAS technologies sit on your home or office network and can be accessed by multiple computers or other devices at once. NAS devices are a little closer to a traditional standalone computer with an onboard processor and operating system to manage and serve your data. While there are very complex/high-performance NAS systems on the market, a number of manufacturers have developed simplified NAS offerings that require minimal setup and management, sitting on your network dolling out data as you see fit.
HARD DRIVES WITH INTEGRATED CLOUD SERVICES
A number of manufacturers are now debuting local drive base storage with integrated cloud services. One uses the hard drive in a traditional manner, and the manufacturer's software links to their own cloud services to duplicate your data in the manufacturers' server farms. Thus, the offerings combine replication of your images in a managed data center environment with advanced remote access abilities for your files.
BACKING UP TO THE CLOUD
I have covered this before, but it is important:
Dedicated cloud backup services fall into one of two main categories. The first is manual backup destinations like Dropbox, Box, Google Drive and others, where you manually coordinate what's added to these services but again rely on these particular services to manage and back up your data over time. While Dropbox and Box are attractive options, for many Google Drive is a simple add-on to services you likely already use.
The second is automated software backup from a variety of services like Backblaze, Carbonite, Mozy and others, whereby you inform the software and services what computers and devices you prefer to have backed up and allow the software to intelligently manage backing up your data on a predetermined schedule.
To me, backing up to the Cloud is the only way to go. Investigate some of the names I have mentioned above and see what you think. The automated software will cost more but it works well.
FUTURE STORAGE SOLUTIONS
The day will come when all your photos are stored locally on blazing-fast SSD media for utmost performance viewing and editing your images, while those same images are safely backed up to trusted cloud providers, giving you peace of mind that your precious data is in the hands of dedicated experts monitoring the integrity of that storage media 24/7.
Whether it is photos or files, remember that ALL DRIVES FAIL! Back up your stuff.