​Telling the truth on the web
by Chuck Solly | .(JavaScript must be enabled to view this email address) | Culture | August 2nd, 2017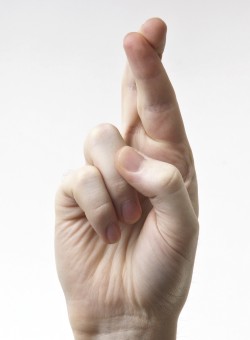 Sorting out the truth from lies or fiction can be quite the problem on the Internet. I can put up a web site in a matter of minutes that will convince you that M&M's will be produced only in green next week. The company decided that green is the favorite color of all of it's customers so from now on all M&M's will be green. My web site will be very authoritative looking and sound very sincere.
What is a person to do? I like red M&M's! Do I believe this web site? It looks pretty good, there is no misspellings on the web site. They are quoting the AP Wire Service. IT MUST BE TRUE!
Keep in mind that there are thousands of people out there who have exactly the same tools that I have on my computer and can create a fake website just like I can. Even some of the large media sites, CNN, WaPo, the NY Times, etc. get fooled occasionally. They will then continue their research on the story to find out if they made a mistake and reported something that was not newsworthy.
One of the places that they will go on the Internet is www.snopes.com. Snopes has been around since 1994 dedicated to debunking the lies and mis-communications that many people put up on the Internet to try to influence your opinion about any of hundreds of stories. Some examples: Do Walmart Jelly Sandals contain lead? Has Charles Manson been granted parole? Is Hobby Lobby closing all their stores? Did Ted Nugent dodge the draft?
Many of the strange stories you get in your email box from friends or see on the Internet are researched on Snopes and the results are published. I have caught some of my far right wing friends repeating a story from their email box and claiming victory over the Liberals before checking with Snopes.
Right now Snopes is having some legal problems. Some kind of fight between the shareholders. Due to previous contracts, some shareholders will be cutting off the funding for the company. This, by the way, is NOT fake news!
They set up a Go-Fund-Me page (on the Go Fund Me site) yesterday (Monday). In one day they received donations totaling more than $447,000! Remember, these are donations.
There are many people out there, friends of Snopes, who want the truth. They want to be able to filter out the fake news and express honest opinions about their favorite subject. Snopes has long been a site that's dedicated to fact-checking urban legends. Since its inception, it has grown to become one of the most prominent websites to fact-check conspiracy theories and "fake news" online. Snopes formed a partnership last year with Facebook to begin vetting some viral news stories to ensure that Facebook's newsfeed becomes more accurate.