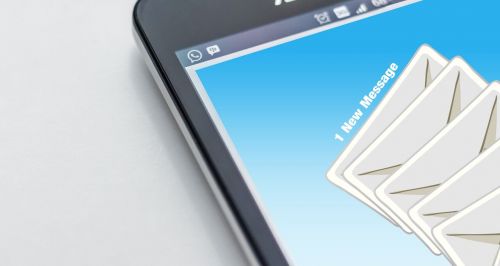 I get about 100 emails a day. Some of them are not my fault. Others, in a weak moment, I asked for. I spend about an hour a month unsubscribing from the ones that I don't want or use. I have four email accounts from different email providers. All of these pieces of mail require management to keep from clicking from site to site trying to read all of them. The managers that I will speak of today gather all of your email and put it in one place.
Tip: At the bottom of all advertising email and commercial email is a link that will take you to a page where you can go to UNSUBSCRIBE from that email list. It doesn't always work because the email sender will sometimes ignore it but eventually it will reduce the number of mails that you consider Spam.
I will cover the top email managers:
Outlook - The Big Dog - It is an included part of some Microsoft Office packages, but can also be bought separately starting at about $100 for the standalone desktop app.There are a ton of tools available in Outlook, and they can be a bit daunting for beginners. Thankfully, Outlook has been redesigned in the past few years to not shove everything in your face right away. This is the email manager used most by businesses large and small.
Mailbird - This is a very lightweight program that won't bog down your PC, but is still beautiful to look at and easy to use. Just about everything about the app can be customized, from account icons to text formatting to reply colors, leaving you pleased each time you open the app. You can import your mailboxes from your other email services into Mailbird. This is a huge feature, a great time saver. There is a free version that has limited function, a pro version that starts at about $1 a month, and a lifetime pro subscription that costs about $45.
eM Client - This email app has everything a basic user needs: calendar, contacts, and task integration, as well as live chat between users. eM Client allow you to import settings and content from pretty much all other email services, so you'll have no problem making the change. Keep in mind that the free version only lets you import two profiles, whereas the pro version, which starts at about $50, lets you import as many as you want. I have used eM Client for years as my main email manager. I have not found any bugs so far.
Claws Mail - A long time email manager, Claws is an open source application that requires some knowledge of setting up and using open source apps. This may not be the best choice for you if you just getting started with computers. For those of you with more experience, Claws now has a 32-bit and a 64-bit version for Windows. There are numerous plug-ins and it is free.
Zimbra - Zimbra Desktop is a free, open source email app that has been around for quite awhile, and has been through some major changes — despite the changes, work has gone on, and we have here one of the best email apps for Windows 10 and Windows 7. Tools like calendar, contacts, tasks, and briefcase keep you on the ball throughout the day, and a tabbed message system along the top of the window reduces clutter on your desktop.
Zimbra lets you work on anything you have saved to a local disk. When you're back online, you can gather all of your mailboxes — including Gmail, Yahoo!, and Outlook accounts — into Zimbra to keep your messages easily organized. Zimbra works cross-platform on Windows, Linux, and Mac OS, and, as mentioned, is completely free.
Thunderbird - Mozilla's Thunderbird email app is sort of unique — it has a built-in extensions manager that is full of great tools created by the Thunderbird community. There's probably already an extension for that nagging problem you keep encountering with email apps, or for your idea on how to make things faster.A setup wizard will get all of your email accounts gathered safely within Thunderbird, and a strong search tool ensures you will be able to find whatever it is you're looking for. Thunderbird is a free open source application.As I have mentioned many times before in this column, make sure you do your due diligence before investing many hours and dollars in a piece of software. Have you backed up your files today?