Therapy options for transgender and low-income individuals
by Faye Seidler | .(JavaScript must be enabled to view this email address) | Culture | October 4th, 2017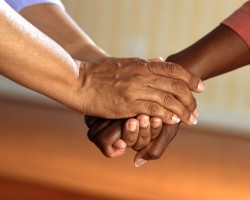 The closing of the NDSU Family Therapy Center was a blow to a lot of community members, both transgender and otherwise. It was a place that offered a sliding scale fee, where no matter a person's income or ability to pay, they would be seen. With this service now closed there has been a lot of community anxiety about where to go.
Much of what is at issue relates to the concepts of sliding scale fees and letters of referral. Sliding scale refers to therapy organizations that charge based on income; this often means paying little for poor or working class folks.
A letter of referral is a letter a gender-affirming therapists sends to an endocrinologist to declare that an individual is ready and medically sound for hormone treatment.
While the information in this article is definitely geared towards trans individuals, a sliding scale therapy organization can be very useful for anyone with low income or no insurance.
Further, while this information may not be immediately important for everyone, it is important for individuals in social work, health care, or outreach who would do well to know the resources in our area.
The first option is Dan Sturgill, who can be contacted at (701) 234-3100. To schedule an appointment with him without a referral, individuals need to declare they are looking for transgender-related therapy. He is part of the gender clinic at Sanford and is currently, to my knowledge, the only therapist that Dr. David Newman will accept a letter of referral from. Newman is the only endocrinologist in Fargo who prescribes hormones to adult transgender patients.
Sturgill accepts insurance and has about a month wait time to be seen, but there is no sliding scale fee and without insurance the costs can run around $200 a visit. For individuals who are unable to afford this, Dr. William Zacks in Grand Forks accepts letters of referral from any qualified therapist.
The Village Family Service Center is the best all-around bet for therapy and has clinics operating throughout North Dakota and Minnesota. You can make an appointment by calling 800-627-8220 or by filling out the "request an appointment form" at thevillagefamily.org.
This organization takes insurance, offers sliding fee scale for people with low income, sees patients within two to four weeks, has years of experience with trans clients, helps transgender youth, and will write letters of referral for trans patients. They are also currently working with Sanford and Dan Sturgill to be able to write letters directly to Dr. Newman.
One thing to keep in mind is that the information above applies to the organization as a whole, but individual therapists will have different rates, different levels of experience, and different abilities to serve trans clients. It is important to understand this and to be clear about one's needs while making an appointment. The good news is that most of The Village's locations have at least one LGBTQ+-affirming therapist!
MSUM's Career Counselling is another therapy option for low income individuals. They don't accept insurance, but they only charge between $5 and $35 per session. You can schedule an appoint by calling 701-231-9750 and will likely be seen within one to two weeks. This organization is trans-affirming, but it does have limited experience with trans clients.
Unfortunately, they don't write letters of referral for hormone treatment. They are a great place if you don't have much money and just need to talk to someone relatively quickly.
Each college has its own therapy service for students, and to my knowledge this service is free at every college. As a general rule, these services are only open for students, they're free, and it's relatively quick to be able to see someone. None of them, however, will write letters of referral.
Finally, Southeast Human Service Center, which can be contacted at 701-298-4500, is an option for people with limited income to be seen quickly. It isn't trans-affirming and one cannot get a letter from this organization, but if someone has non-trans-related issues and needs therapy quickly, it is an option.
This covers our major organizations that provide therapy in the Fargo/Moorhead area. We are currently still doing research on the NDSU trans-affirming counsellor list to find therapists in private practice.
I'm currently working with NDSU's Prism, The Community Uplift Program, and Counsellors from the Village to compile this information into an easy-to-use pdf, which will have more detailed information than I'm able to present here.
If anyone is interested in getting that list once it is finished, or wants their organization or practice to be added to it, please email me at fayeseidler@gmail.com.
[Editor's note: Faye Seidler is North Dakota Safe Zone Project Spokeswoman]