Transgender Day of Remembrance
by Faye Seidler | .(JavaScript must be enabled to view this email address) | Culture | November 16th, 2017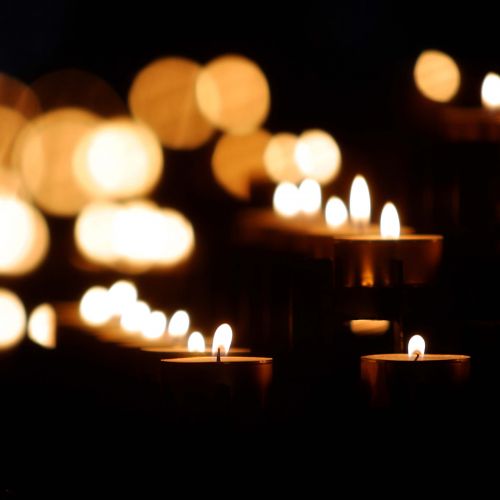 The Transgender Day of Remembrance memorializes the trans individuals who have lost their lives due to violence this year. It is a day where we read their names and remember them—not how they died, but how they lived. This is also a day of visibility for the trans community and bears witness to the continued violence against them. This is a time for everyone who is trans, or those whose lives have been impacted by violence against trans people, to grieve and remember those we have lost.
The event this year has largely been planned by the Gender Umbrella of the Red River Group (GURRG) with help from Tristate Transgender and from First Congregational United Church of Christ in Moorhead. The event is also being supported by the Pride Collective and Community Center for the reception at the church after the service.The service itself is taking place at 7pm at First Congregational with a reception downstairs in the fellowship hall immediately following.
I had the honor of asking a few questions about this event of the Transgender Day of Remembrance organizer and Tristate Transgender's Vice President, Katrina Koesterman.
High Plains Reader: What is Transgender Day of Remembrance?
Katrina Koesterman: Transgender Day of Remembrance is our annual funeral. It's the day on which we honor the names of our siblings in the community who have died through violence. Locally, we also read the names of those who have died of depression by committing suicide, as we consider that to be violence as well. It is a time for the community to share not only their grief, but their hope for a future when fewer names have to be read.
HPR: What does this day mean to you?
KK: This is only my second year being involved in the remembrance service. In years past, I was too afraid to attend because I was in denial of how close I was to being on the list of names myself. It's no secret in the community that I'm not the most mentally stable individual, and so there are times, both this year and last, I almost added my own name to the list because of my depression. For me, the Transgender Day of Remembrance is a milestone: another year that our community has survived because I know there are others like me for whom this existence is dangerous. It's also a time for me to look to those who haven't survived and thank them for being here in the first place and let them know they will be missed.
HPR: What do you expect from this event?
KK: This year, as last, the planning of the event has been done almost exclusively by the Transgender and Non-Binary community, giving us the chance to make sure our voices are the ones heard. While we welcome the voices of allies in the sharing of our grief, we have set aside the sharing of hope exclusively for members of our community, because that is our time to encourage and bolster each other. While we may not know everyone who has died this year (every year some names inevitably go unread as bodies may not be identified or victims of violence may not have been out), we have the opportunity to know each other and give each other hope.
HPR: Are there any words of hope or encouragement you have for trans people living in North Dakota?
KK: We are not alone. We have each other and we have our allies. Look around you at the service and remember this. If you feel alone, know that you can reach out to anyone in that room on Monday and you will not be forgotten. We will not let you disappear.
HPR: Is there anything else you'd like to add?
KK: Anyone who is or considers themself an ally to the Transgender, Non-Binary, and Agender community is encouraged to attend, please come. We can also use more individuals under the umbrella to read off names!
[Fay Seidler is the North Dakota Safe Zone Project Spokeswoman]
IF YOU GO:
Transgender Day of Remembrance
Monday, November 20, 7pm
First Congregational UCC, 406 8th St S, Moorhead