​Wanna start a fight?
by Chuck Solly | .(JavaScript must be enabled to view this email address) | Culture | December 13th, 2017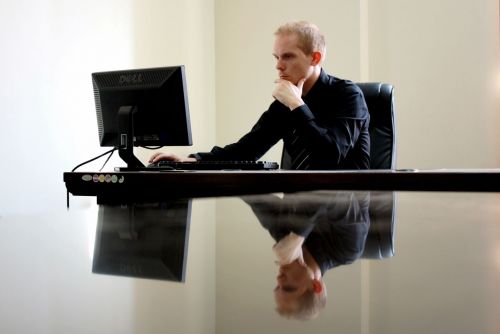 Ask your computer friends which spreadsheet application is the best and you will probably get into a fight.
Spreadsheets are pretty boring, but are a necessary part of your computer life that you should at least have a passing knowledge of.
The definition of "spreadsheet" is as follows: a table of data arranged in columns and rows, often used in business and financial applications.
Spreadsheet software programs are widely used computer applications that allow the user to organize large amounts of data.
I wish someone had defined it for me years ago. It would have saved me countless hours of fighting the application, trying to make it do things it wasn't designed to do.
So what is it for? I can't cover all of it in this column or even 10 columns. But here are a few hints:
The three most common general uses for spreadsheet software are to create budgets, produce graphs and charts, and for storing and sorting data.
Within businesses, the software is used to forecast future performance, calculate tax, complete basic payroll, produce charts, and calculate revenue.
Don't do any of those things? I didn't think I did either, but it is a good place to store Christmas Card information. Don't send out Christmas cards? You can use it for keeping track of expenses or budgets. There are thousands of chores to accomplish with a spreadsheet.
Storing Data - This is probably the most used function. A spreadsheet can store a small or large set of data within a system of cells, organized into rows and columns. A cell can contain a data value or a calculation, such as sums or percentages. This means that within a spreadsheet, you may find multiple data values as well as various types of calculations on those values.
Basic calculations such as sums and percentages are common, but spreadsheets are capable of significant mathematical complexity. For example, a statistical spreadsheet could calculate standard deviation, establishing the extent to which the values in a data set vary above or below the average. Spreadsheets can also process and manipulate data, with sorting and filtering among the most common tasks.
So now that you know all about spreadsheets, where the heck do you get one and how much do you pay? Just like any other piece of software, you must do your due diligence to find the best fit for your particular project.
If you are using Google, Google Docs is free but there are many other choices. For most work it is not necessary to buy an expensive spreadsheet program. They vary greatly in price.
Also, do a little work to find out the best way to complete your computer project. You may find that a spreadsheet isn't the best tool to use. It might be a database program, a word processor or a custom-written program.