​Best of the Best 2018
by Sabrina Hornung | .(JavaScript must be enabled to view this email address) | News | May 24th, 2018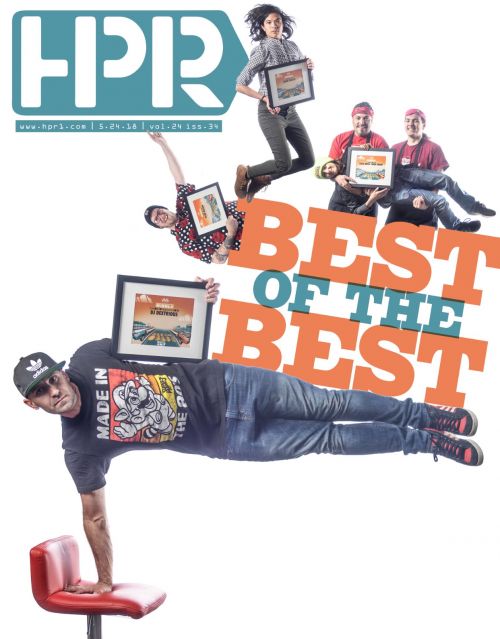 Last Sunday we celebrated our annual Best Bets award ceremony at the Plains Art Museum and we had a packed house. With awards from over 50 categories, members of our community gathered, rallied and supported each other in our friendly annual competition.
We hit the ground running with a heartfelt speech from the folks of Darans Soul Food after they received their award for "Best New Restaurant." You've come a long way, welcome to the community!
We had an unprecedented tie for "Best Photographer" between Kensie Wallner and Kaytlin Dargen.
Max Parker picked up the award for "Best Mixologist" at Mezzaluna, Mezzaluna came up a second time when it received the award for "Best Fine Dining." The restaurant recently changed hands this past spring.
Wasabi won "Best Asian" and "Best Sushi" while Drunken Noodle got "Best Vegetarian" and "Best Late Night Menu." Needless to say, they'll have a nice set of 2018 awards to adorn the walls of their new restaurant space. Youngblood too -- they received the "Best Coffee Shop Award."
Tyler Maclean of Duffy's notoriety received the highly sought after award for "Best Bartender." We raised our glasses as he gave a heartfelt speech in honor of his friend and mentor Andrew "Beardface" Hardy who is no longer with us, at least in Fargo anyway. There may have been a few tears but they were only induced by laughter.
Kay Olin Johnson, mother of Paul Johnson of 46&2 Tattoo was asked to say a few words after Paul accepted the award for "Best Tattoo Parlor." HPR staff votes to nominate her for "Best Local Celebrity" next year. Carson Wentz still holds the title but has yet to pick up his awards. If anyone sees him be sure to tell him we have a stack waiting for him at the office!
A big thanks to Erik Block for being the emcee of the evening. A big thanks to DJ Dextrious who also happened to win "Best Live Performance DJ." Another big thanks to The Plains Art Museum, who also won "Best Art Space." An especially BIG thanks to you, our readers for voting. Without you the Best of the Best would not be.