Local feces hate crime marks sixth racial incident in 2017
by C.S. Hagen | .(JavaScript must be enabled to view this email address) | News | September 19th, 2017
F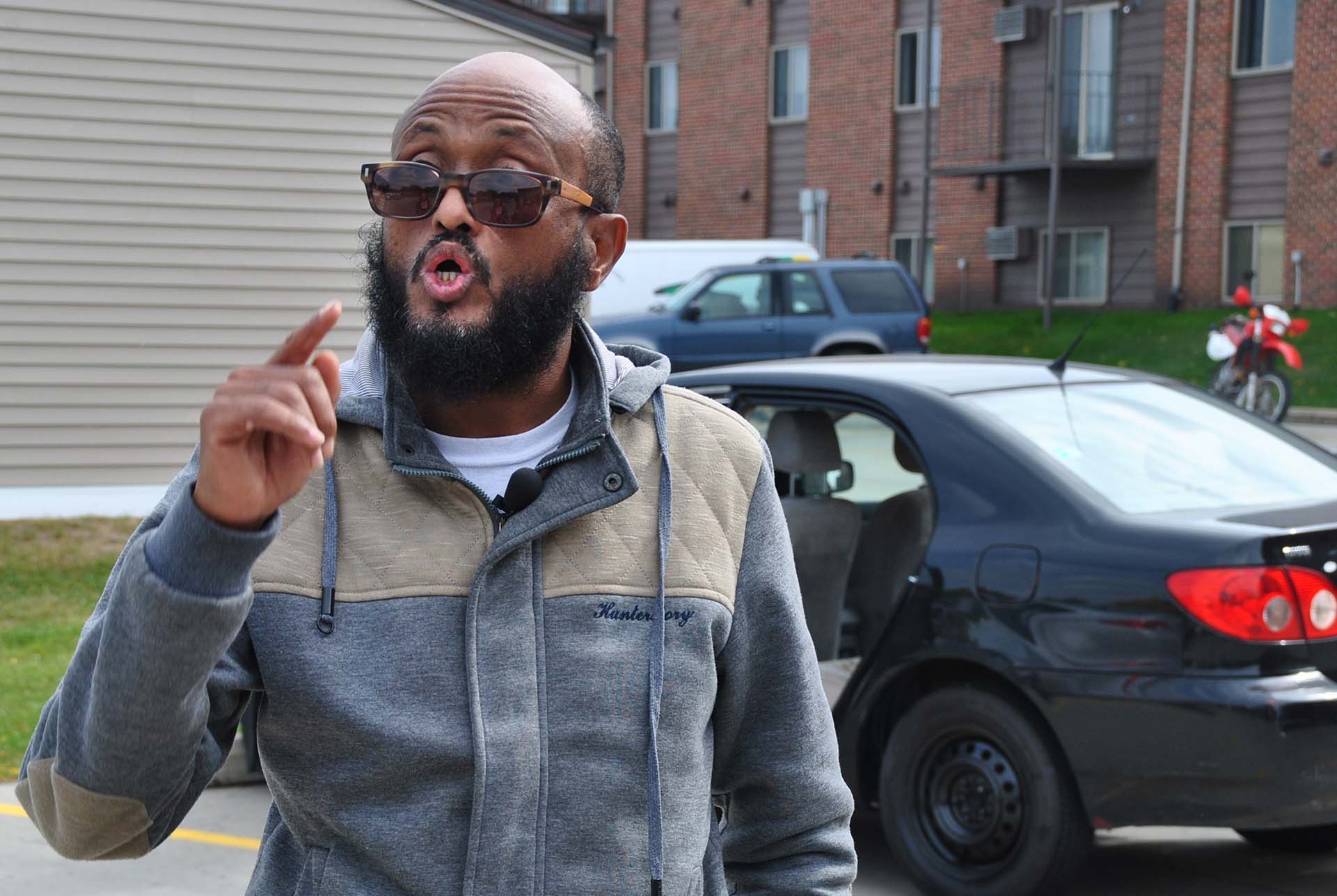 ARGO – A Somali-American discovered animal feces spread inside his vehicle Monday evening, an incident many believe was a direct threat and a hate crime.
Yusuf Mohamed's car was locked at Maplewood Apartments, 1010 23rd Street, South Fargo, he said. The culprit broke in through his driver's side window and spread feces across the dashboard, front and back seats.
"This is threat, happened to us," Mohamed said. "When I opened my car I see animal poo. It was disgusting. I can't even imagine what happened to my car. I cannot even enter my car until I fix this problem."
The upper right portion of the driver's side door is scraped, Mohamed pointed out. An overwhelming, gagging stench billows from the car when the doors are opened a day or more after the incident occurred.
Police responded to the incident, instructing him not to enter the vehicle as the feces might pose a health hazard, Mohamed said.
Mohamed found the mess inside his Toyota Corolla at 6pm Monday. The last time he drove the car was the day before, returning home around 10pm, Mohamed said. He believes the incident may stem from a verbal assault he received from a neighbor last Tuesday, September 12.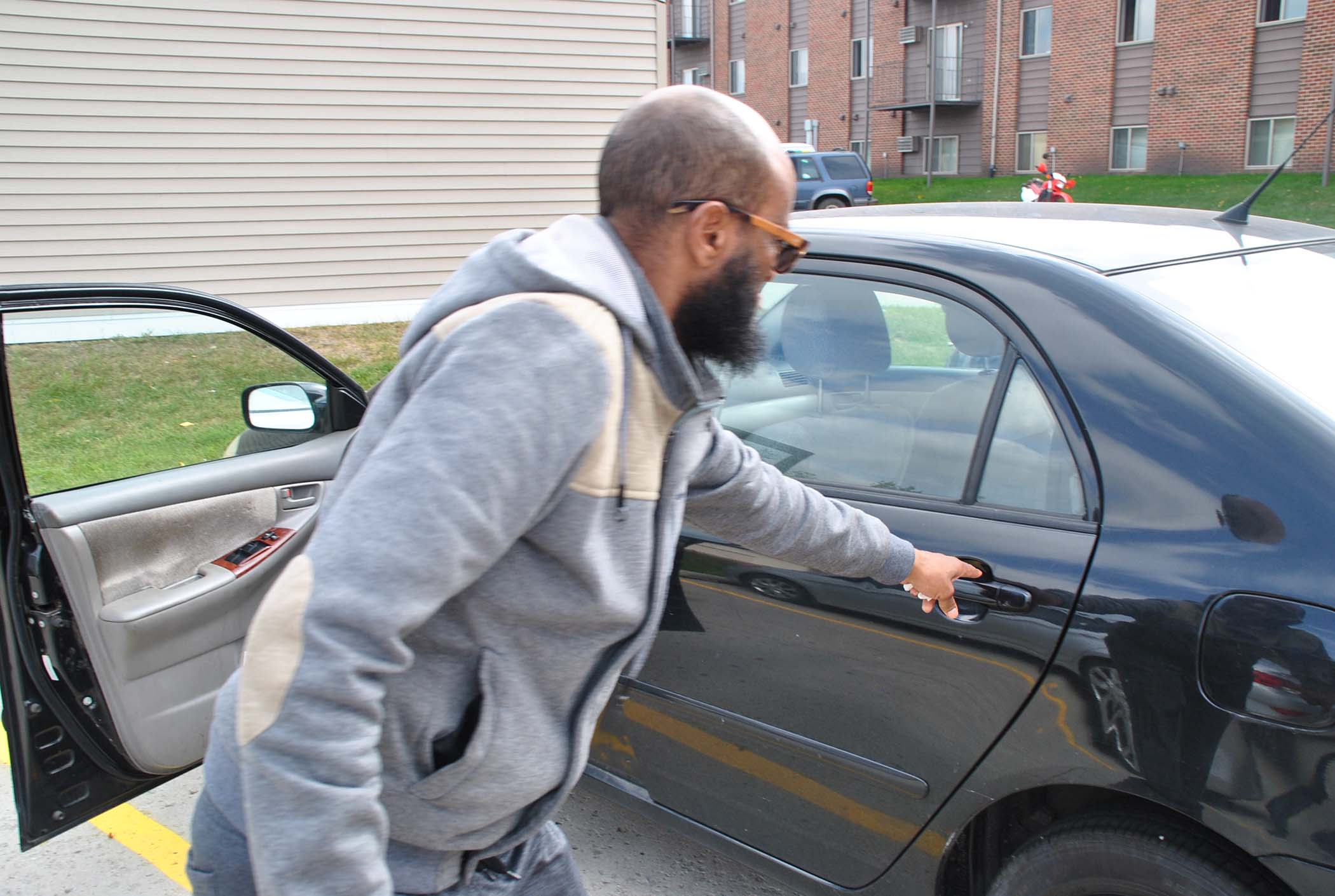 "You cannot be here," the neighbor told him, Mohamed said. "You and the other guy, the both of you get out of here. And he telling me you are roadblock to here, but I belong to here. He said to me so many insults, my religion, my color, my language, and he told me you are not belong to here.
"And I told him 'Fix your language.' And he did not stop until I go, and I say, 'Shame on you with your language.' This is what happened."
Mohamed arrived in the United States 20 years ago, worked as a factory employee until he was recently injured on the job, and has never been the focus of a hate crime before, he said.
"I have seen things happen to other people in the community, but nothing has happened to me," Mohamed said. "This is way, way, way too much. We all come from the same sand. We need peace and love, everybody."
Police officers told him they had never seen such a crime before, and that the incident is under investigation.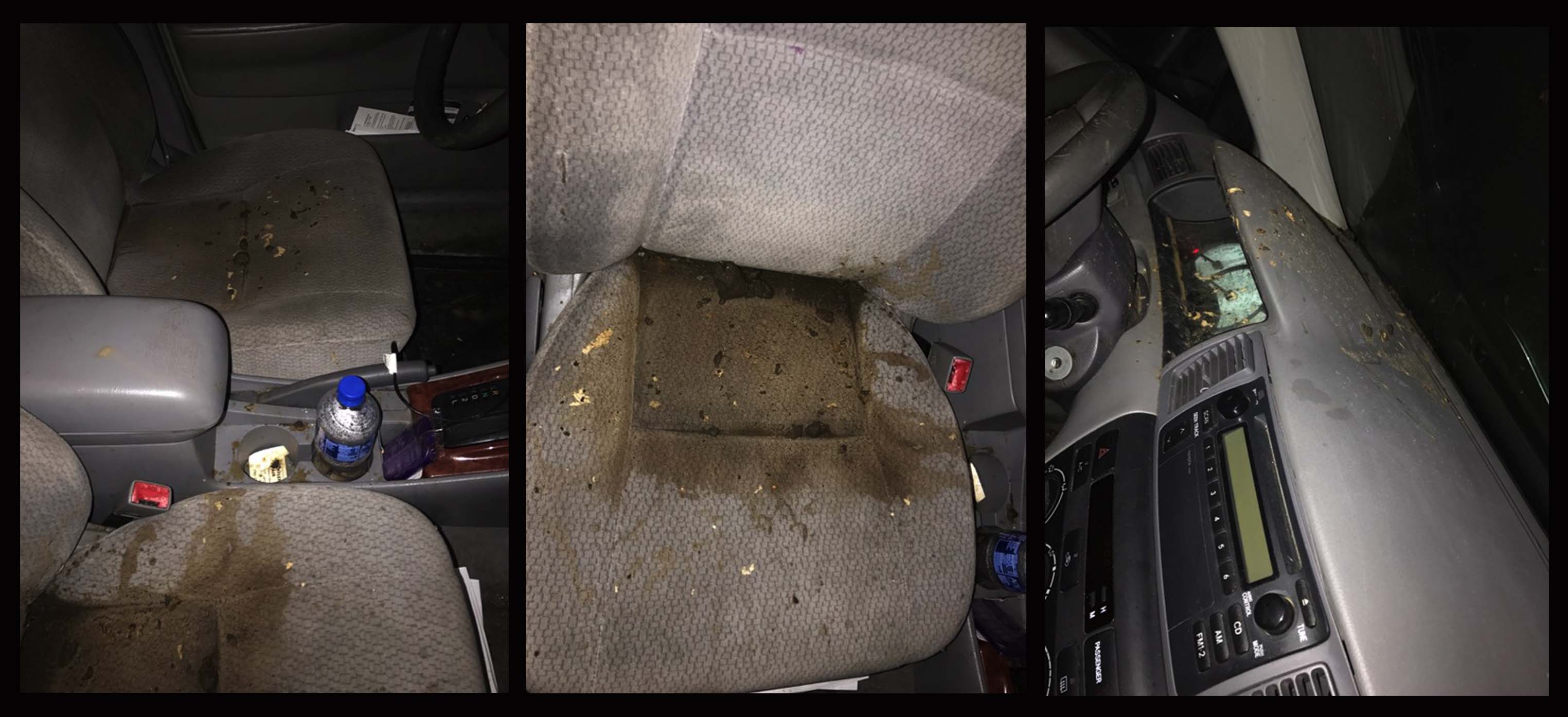 Although North Dakota does not yet have hate crime legislation, Mohamed is now worried about his own safety.
"Really, I am worried about my safety because the guy found me and followed me when I went down. Now I am worried about my safety. The guy broke into my car, he could break into my apartment and kill me."
He has lived in the Maplewood Apartments for six years without incident. He believes that President Donald Trump's Administration has encouraged haters to vocalize and now physically damage property in the name of white supremacy.
"When the head of the government say bad things about Muslims or insulting other countries, then they do whatever they want," Mohamed said. "Everything is on the head. If he say bad things, what about the other people? Already they broke the First Amendment, the Second Amendment. The other people can do whatever, because already it's broke."
Hukun Abdullahi, member of the Moorhead Human Rights Commission and North Dakota United Against Hate, said hate crimes are being committed in Fargo/Moorhead on a near-daily basis. Mohamed's incident marks the sixth hate crime in Fargo in 2017, Abdullahi said.
Hate crimes are not about black or white racial issues, but about a protected class versus an unprotected class.
"What I see is that this is terrible," Abdullahi said. "And it's happening only to one specific community. This is why we need hate crime legislation in North Dakota, and city ordinance too. It's happening every day. A lot of people this is happening to and they're not talking about it. We wanted our community to speak out. This is their city. This is their country.
"Whether you kill us, vandalize us, there is nowhere we will go. We came here the way others came here. Fargo is a welcoming city, and there are just a few who are doing this."
Earlier in 2017, a car belonging to a New American was spray-painted. An assault on a Somali-American on July 2 is being investigated as a possible hate crime by the Council on American-Islamic Relations, and was virtually swept under the rug, Barry Nelson, of the North Dakota Human Rights Coalition, said.
James Patrick Billiot, 32, Fargo, and Justin William Rifanburg, 28, West Fargo, assaulted Shuib Ali, who was moving into an apartment when the attack occurred after racial epithets were said, according to police reports. Nelson said the two men were charged with simple assault, a misdemeanor, were fined $250 for their crime, and the victim was not alerted to the court case.
Later in July, Amber Elizabeth Hensley was filmed while threatening to kill three Somali women in a Walmart parking lot. Video from the incident went viral, and the four people involved later made up, apologizing at the police station.
Goldmark Property Management runs Maplewood Apartments, President Kurt Bollman said.
"Yes we are aware that a break-in took place, and the resident reported to our site manager this morning," Bollman said.
"As in any case of any type of crime, we always ask that the resident contact the police, which he did, and I can tell you, in general, if a resident was determined by the court system of a crime on the property, that resident may, very probably, get evicted, because we don't tolerate any type of crime, on the property, and especially resident against resident."
The incident is still under investigation by police, who were also contacted for comment, but did not respond to further requests for information by press time. Bollman wouldn't answer questions about the tenants possibly involved.
"If a resident has lived with us for six years, there hasn't been the problem," Bollman said.
Pastor Grace Murray of the newly formed People's United Church of Christ said racism issues in the area have increased during the five years she's lived in Fargo.
"There's a certain lack of community that seems to have grown in the last couple of years, and I would say since the last election cycle," Murray said. "It feels as if the narrative of this country has moved away from this is a melting pot to this is our territory, and that is a poor narrative for us to have. Those of us who do have the privilege of class we have to stand up with those being victimized. We need to be on the frontline regardless of race or religion."
She mentioned the cancellation of the pro-white rally originally scheduled for October 14 at Island Park, as progress.
"At that time a number of people decided they would stand up, and the white rally was cancelled," Murray said. "But our event will happen." A rally against hate will be held in Moorhead, October 14, near the Red River.
The North Dakota Human Rights Coalition and Welcoming FM are hosting "A Community Conversation About Race" event at 7pm tonight, Tuesday, September 19.