North Dakota's discretionary income 6th nationwide across occupations
by Dima Vitanova | .(JavaScript must be enabled to view this email address) | News | November 15th, 2017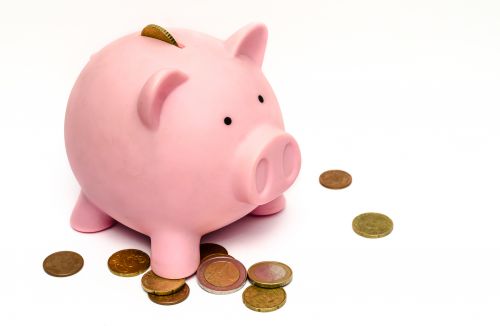 For several years now, the vast oil sites of North Dakota have earned it the abominable designation as the deadliest state to work in. Striking a somewhat curious contrast, it might also be one of the best.
A recent study by Trove Technologies, a San Francisco-based storage and moving company, ranked the state sixth in the country for discretionary income, or the balance left after paying monthly expenses like rent, food and taxes.
"And we as a team ask ourselves the question, 'If we were looking to move somewhere and we did not have to consider other factors besides earnings, where would we move?'" said Michael Pao, co-founder of Trove Technologies, about the premise of the research.
North Dakota emerged as an obvious top answer based on the firm's analysis, which mined data from the Bureau of Labor Statistics, The Tax Foundation, and The Council For Community and Economic Research.
With an annual average salary of a sliver over $46,000 and discretionary income slightly higher than $6,000 across all occupations, North Dakota looks more alluring than its neighbors. Although Minnesota flaunts $7,000 in discretionary income, taxes and expenses are loftier. Nationwide, though, it rests only two positions beneath North Dakota. With less in compensation but more in taxes, Montana's discretionary income is only a half of North Dakota's. In South Dakota, it rises to around $4,000, the result of lower expenses and taxes (lowest in the country, according to the study) than in North Dakota, but also of smaller salaries.
Much of North Dakota's propitious stance lounges on below-average living costs, a common trait for the Midwest, and well-paying blue-collar jobs, a rarity in other regions.
"In top-paying occupations, the upper quintile of occupations by salary, North Dakota ranks 31st," said Pao, "where for the bottom 20 percent of occupations, North Dakota ranks 1st. The state as a whole performs very, very well."
But so do the cities of Fargo, Grand Forks and Bismarck, which are among the hundreds of locales the study examined. All three sustain average salaries of between $40,000 and $50,000, taxes around $10,000 and expenses hovering at $30,000.
The capital, though, leads the pack with discretionary income at a little over $7,000, and sits at the 11th spot across the country. Meanwhile, at $5,500, Fargo occupies the 107th slot, which pegs it in the national 73 percentile – better than many major cities like Los Angeles and Chicago.
In places where leftover money to spend is ample, like in North Dakota, the American dream flourishes, Pao said, but quickly drew a more untoward observation: some of the most attractive professions (think finance, and business, and IT) still elude the state.