F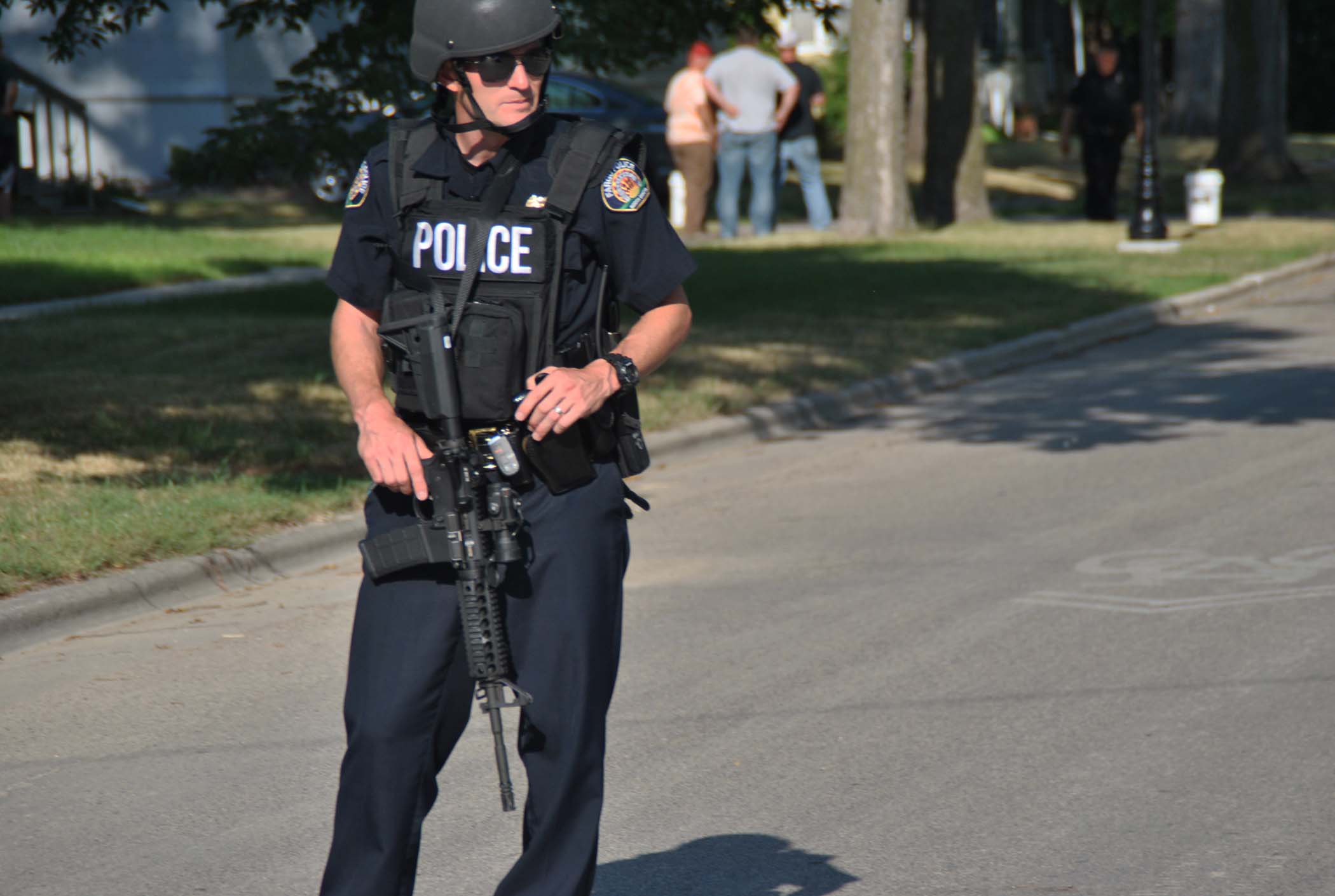 ARGO - Fargo Police responded to a domestic violence call for help in North Fargo Tuesday afternoon, which quickly escalated into a standoff after a woman jumped from a window and a single gunshot might have been heard, police said. The standoff ended shortly after 7 p.m., when the suspect gave himself up.
Surrounding streets were blocked off in all directions for nearly five hours, neighbors were evacuated from the area of 1007 8th Avenue North Tuesday afternoon while police attempted to communicate with the male suspect inside. In addition to the Fargo Police Department, the Red River Valley SWAT Negotiating Unit, the Fargo Police Critical Incident Command, the Clay County Sheriff's Department, and the Salvation Army Emergency Disaster Services responded to the incident.
For hours, no communication was possible with the male suspect who locked himself in a utility room. The suspect, Tate A. Smith-Nerlien, 23, also had an outstanding warrant, police said, and police sent in the "robot" to set up a line of communications because no telephone numbers were available. Loudspeakers from the SWAT's Bear Cat also were used to attempt lines of communication. A second female was found within the apartment she was removed, police report.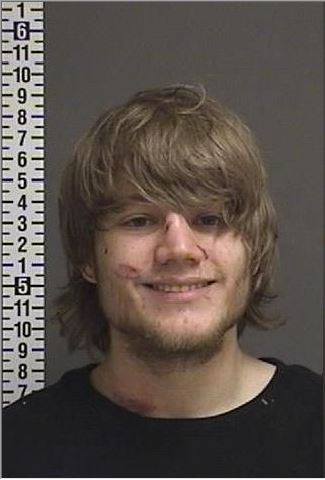 "Police entered the residence and came to a locked door," Fargo Police Crime Prevention Officer Jessica Schindeldecker said. "They attempted to enter and believe they heard a single gunshot. No one was injured, they backed out, and set up a perimeter. He did voluntarily surrender and came out."
Smith-Nerlienv was charged with aggravated assault, terrorizing, and preventing arrest, all felonies. Although police thought they heard a gunshot, no firearms were found inside the premises.
The woman who jumped from the window was injured, and transported to Essentia for treatment, Schindeldecker said. Before being taken away by ambulance, she alerted police officers that the man inside had outstanding warrants against him, she said.Police responded to the call at 2:07 p.m. Fargo's SWAT team took over the perimeter surrounding the apartment building approximately an hour later. Firefighters from the Fargo Fire Department, emergency medical personnel, and K9 units were also on scene. Late Tuesday afternoon no incidents of fire had been reported, Schindeldecker said.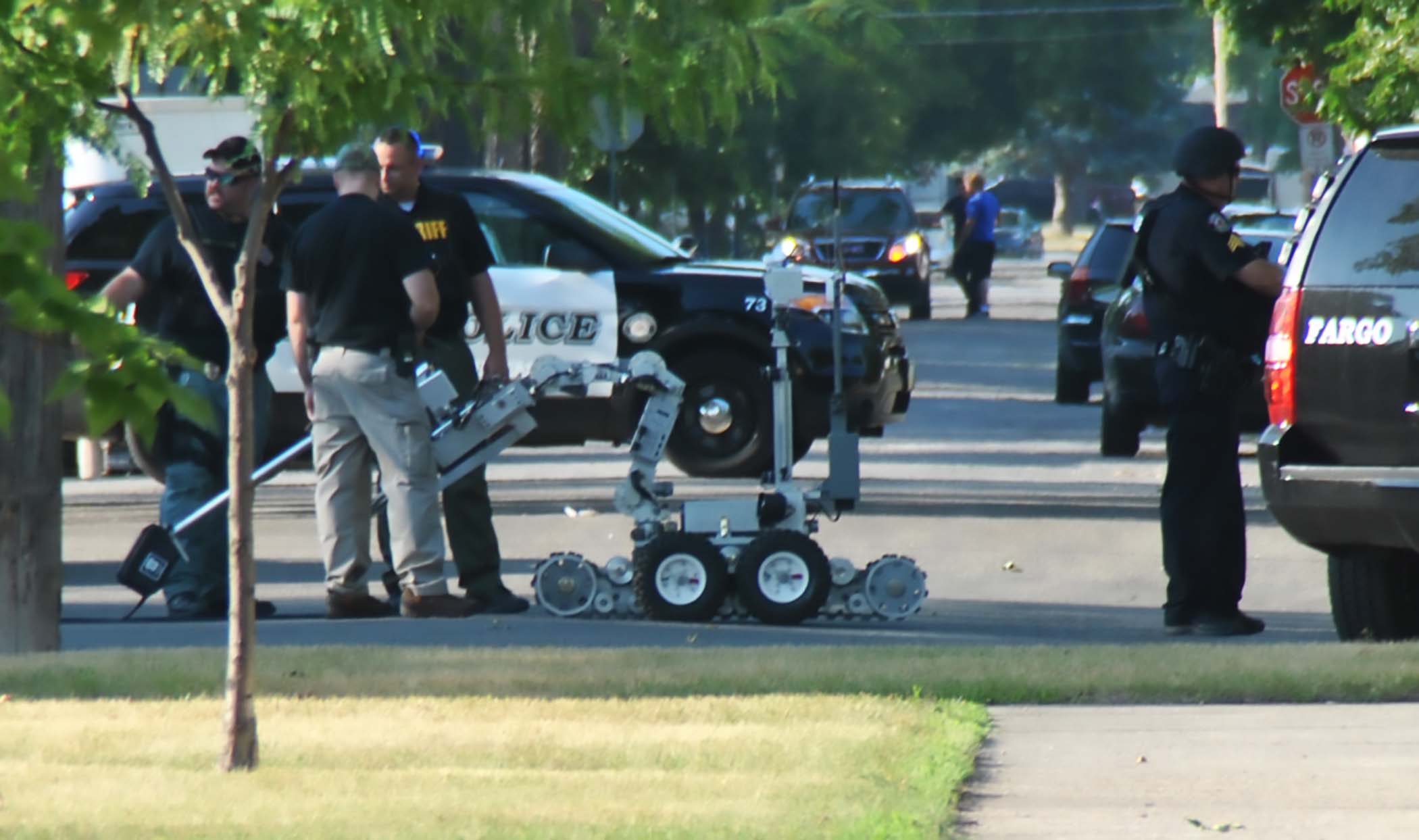 Wanda Wilkins, a resident of the building, had finished work at the Day's Inn when she arrived at the corner of 8th Avenue and 11th Street. The arrival of dozens of police in black and camouflage running back and forth across her front yard surprised her.
"I was just going to go home and change clothes," Wilkins said. "Now I can't get in because the SWAT team is right there."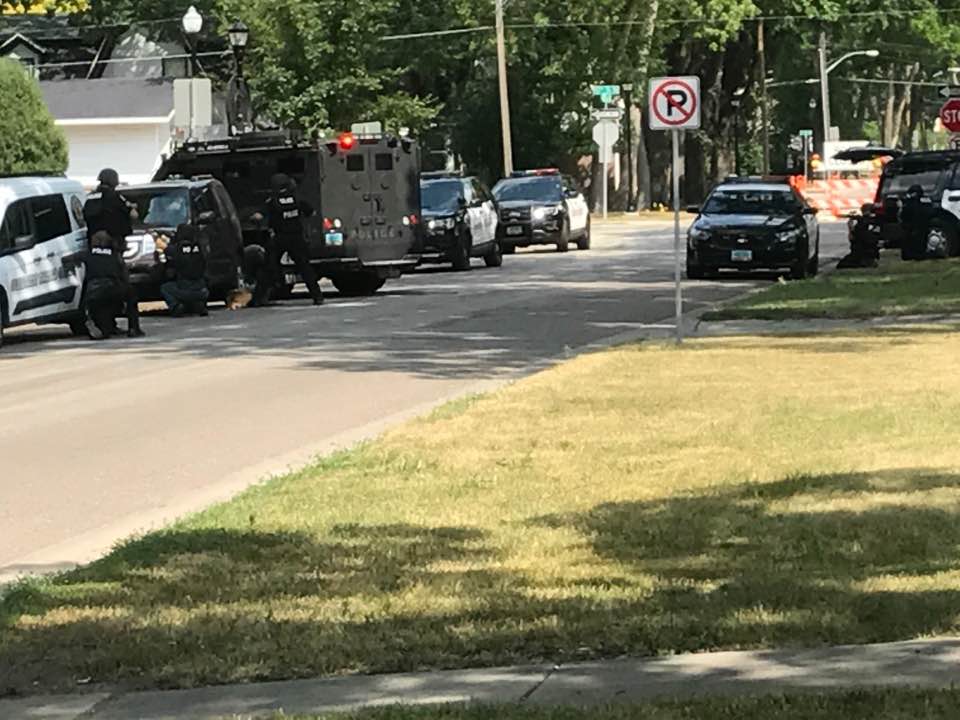 When asked who she thought could be responsible for the standoff, she didn't know, saying only there have recently been complaints about a neighbor's six barking dogs. She left the scene and headed to a neighbor's house.
Shortly before 5 p.m., police were working at evacuating neighbors on all sides of the street. Police issued a "Code Red" warning, encouraging anyone living in the area not to return home until the issue was resolved.
One SWAT team member was pulled off the perimeter due to an illness, and not due to interaction with the suspect, which according to police radio was a stomach problem.