​Obamacare is booming
by C.S. Hagen | .(JavaScript must be enabled to view this email address) | News | November 7th, 2017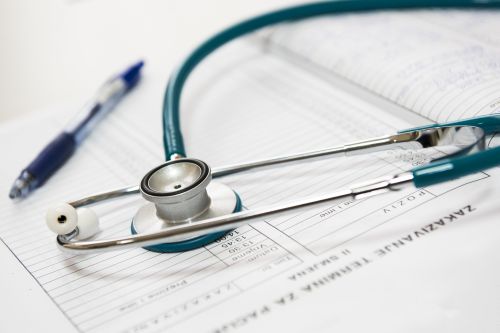 FARGO – In what critics describe as a Presidential temper tantrum, Donald Trump scaled back subsidies to reduce premiums after striking out with his administration's attempts to repeal and replace the Affordable Care Act.
The cuts slashed funding, narrowed the timeframe for health insurance hunters to enroll, and gave insurance companies pause. North Dakota Democrats are pointing fingers at Republican leaders, saying Congressman Kevin Cramer, Senator Tom Campbell, and Senator John Hoeven are complicit in health care sabotage.
"The bottom line is: North Dakotans face higher costs, fewer insurance options, and less assistance in signing up for coverage because Representative Cramer, state Senator Campbell, and U.S. Senator Hoeven continue to play political games with our health care," Democratic-NPL Executive Director Scott McNeil said. "Cramer, Campbell, and Hoeven just can't seem to put politics aside and do what's right for North Dakota by working to fix the problems in our health care system, without booting tens of thousands of hardworking North Dakotans off their health insurance."
A bipartisan bill is currently sitting in Congress, that would lower costs, stabilize markets, restore funding for the state's navigator organizations, and reduce the deficit, McNeil said.
"This bill has the votes to pass, but Cramer, Campbell, and Hoeven won't lift a finger," McNeil said. "That's a failure of leadership, plain and simple."
Of the three targeted as "saboteurs," Hoeven offered a response.
"Since Obamacare passed, premiums have increased significantly every year and consumers have had fewer options," Hoeven said. "That's not something that just happened this year. The White House continues to have discussions with Congress about what should be in an insurance stabilization package. I am open to an agreement that will provide more choice and competition for consumers and additional flexibility for states to stabilize insurance premiums in the short term, while we work to get a permanent solution in place."
Senator Heidi Heitkamp has been actively attempting to alert the public to time changes and instructions on how to enroll on her website.
Open enrollment is six weeks shorter this year than in previous years, and ends December 15. Anyone not enrolled by that time will risk not having coverage for 2018 and penalties.
"I've long said the health reform law isn't perfect, and I've been pushing to make it work better for North Dakota families and small businesses," Heitkamp said on her website. "But there are many pieces in it that are helpful and I want to make sure you take advantage during open enrollment. Every individual and family should be able to get access to affordable, quality health care, and no one should have to go bankrupt to pay for health care."
In 2016, the Community HealthCare Association of North Dakota reported more than 21,000 North Dakotans signed up through the insurance marketplace. So far, this year seems to be on track for tying or beating last year's numbers, Navigation Project Director Lori Kinn said.
"It has been busy this year, we have seen a lot of people take action," Kinn said. "It has started strong, and we expect it to continue."
One of Kinn's jobs is to help guide people through the insurance maze – for free, she said. Despite the cutbacks, the limitations, and the numbers of insurance companies to choose from, Obamacare is still going strong.
"Every year there are changes, and certainly there has been a cost-sharing reduction that is no longer offered to insurance companies; so due to the higher costs, some insurance companies have decided to pull out of the marketplace."
Blue Cross Blue Shield of North Dakota is offering individual coverage to the entire state, a spokesperson said. Sanford Health Plan has one individual coverage plan available in five North Dakota counties: Cass, Traill, Burleigh, Morton, and Oliver. Medica Health Plans withdrew from North Dakota after insurance officials said they would not accept Medica's high-rate, no-cost sharing reductions request.