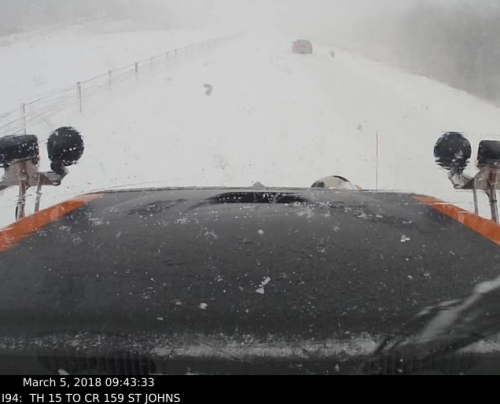 MOORHEAD – A car incident on I-94 east of Moorhead led to an officer-involved shooting Monday morning, according to officials.
A Minnesota State Patrol Trooper responded to the incident before 10:30 a.m., and discovered a vehicle had lost control, striking the median barrier, according to Minnesota State Patrol Sergeant Jesse Grabow. At the scene, the responding trooper found one male and one female.
At some point during the encounter, the trooper discharged a weapon, striking the female who then fled into a nearby field. She was later located with a gunshot wound and was transported to Essentia Hospital by FM ambulance in Fargo. The male passenger was taken into custody. A firearm was recovered from the scene, according to Grabow.
Clay County Sheriff's Office, Moorhead, Barnesville, and Dilworth police departments assisted the Minnesota State Patrol.
Because the case is an active investigation, the trooper involved has not been named and is on standard paid leave. BCA will be releasing the names of the others involved at a later time, press releases stated. The Minnesota Bureau of Criminal Apprehension will investigate the incident.
This is a developing story and information will be added when obtained.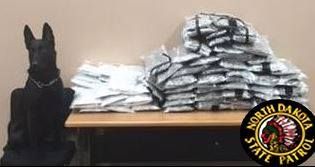 Earlier on Sunday morning, a North Dakota Highway Patrol Trooper stopped a car for a vehicle violation and discovered 30 bundles of methamphetamine weighing 32 pounds and 54 bundles of marijuana weighing 35 pounds, according the North Dakota Highway Patrol press release.
The driver, Vikkie See Vue, 37, and Cheng Yang, 29, both from California, were traveling east on I-94 in the Fargo area when they were stopped for following too closely, a crash-causing violation. A K9 unit named Fia was brought to the scene and discovered the drugs, according to the press release.
Both occupants were arrested for felony possession of methamphetamine with intent to deliver and felony possession of marijuana with intent to deliver.