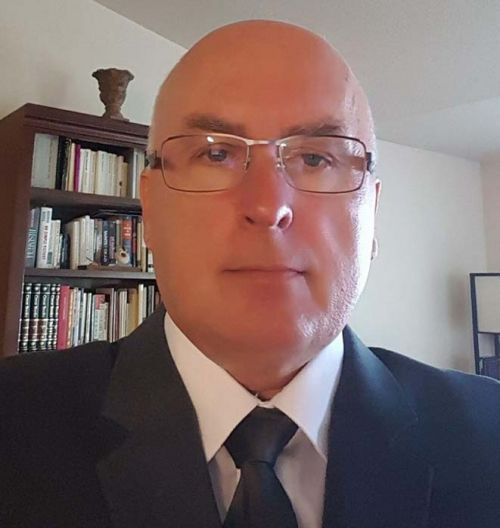 FARGO– A retired doctor now running for the Fargo Board of Education once pled guilty to resisting arrest after police said he terrorized his family in 2007.
Dr. Radomysl Twardowski was originally charged with class C felony counts of abuse or neglect of a child, terrorizing and preventing arrest after his son told police that Twardowski had hit him and threatened to kill him and his mother. In 2007, Twardowski cooperated with police and social services, a plea agreement was reached, the terrorizing charge was dropped, and he was given a six-month deferred imposition of sentence.
After nearly ten years of keeping quiet, however, Twardowski, now approximately 57, decided he had enough and sued the state for violations against the Fourth Amendment. He is one of ten people currently running for a seat on the Fargo school board.
"This is a joke, a sick, pathetic joke," Twardowski said. "I withdrew all my previous statements and I am suing them. Legally, they better be careful. I was roughed up by these gangsters, these Nazis. It was a miscarriage of justice.
"I was quiet for nine years, but I need to move on. My lawsuit is now in the Eighth Circuit, and I am the wronged party in this. They attacked me in my home."
In his original complaint filed with the North Dakota District Court on May 30, 2017, Twardowski demanded $75 million in compensation, saying his Fourth Amendment rights had been violated, according to court documents. He named the Bismarck Police Department, particularly Lt. Glen Ternes, Sgt. Lyle Sinclair, and Detective Brandon Rask, according to court documents.
"In January of 2007, there was a mounting tension in our family," Twardowski wrote in the initial complaint. "My wife was diagnosed with multiple sclerosis years before, her attitude was that of wanting to separate the family. One day, our youngest son (acting also under stress), hit me in the stomach. I had to discipline him by fending him off and slapping/smacking him several times on the shoulder."
A few days later, police entered his Bismarck home, without proper warrants, Twardowski said.
"They were provocative and in a 'full attack mode' in their behavior, with smirks on their face[s] and a general 'we got you' attitude. They provoked my exasperation, then attacked me using unreasonable force, causing several injuries to wrists and hip, which took weeks to heal.
"I was subjected to unreasonable and unnecessary strip search in jail, and demand due process. I am asking for apology and financial compensation in the amount of $75,000,000 (million) USD."
Twardowski's first civil rights lawsuit filed with the North Dakota District Court on December 22, 2017, was dismissed in forma pauperis, which means "in the form of a pauper," for failure to pay docketing fees, according to court documents. His second suit, filed on January 4 with the Eighth Circuit Court of Appeals, was also denied on January 19 as docketing and filing fees of $505 had not been paid, court documents reported.
Twardowski, originally from Krakow, Poland, is a retired doctor of preventive medicine, according to the U.S. News and World Report. He is currently focused on wellness, fitness, education, and consulting, according to a public profile on Doximity.
Fargo Public Schools Spokesperson, Ann Marie Campbell, was not aware of Twardowski's 2007 incident, but said decisions on who sits on the city's school board are up to the general public.
"Candidates put in the paperwork to run for office," Campbell said. "It's not that the school district vets them or chooses who runs or does not run. They're an elected official if they would win."
Twardowski will be a grandfather soon, he said, and his familial relationships have been repaired, but he still plans to push through with his lawsuit.
"I am supportive of my family, I love my family and it is a tough love, but I am with my wife, and with my son, and these idiots, these Nazis, without listening to me pronounced me guilty of something. I am suing them very hard. What happened to me in 2007 is a lying, Satanic, nonsense, a lying attack on me."
Twardowski believes the incident should not have an effect on his campaign.
"I am perfectly suited to be on the school board, to support the youth, support the family," Twardowski said. "I am a fighter, a defender for the family in our troubled world, and I had to put up with a lot of injustice to defend my family, so I'm perfectly suited to be on the school board to protect the youth."