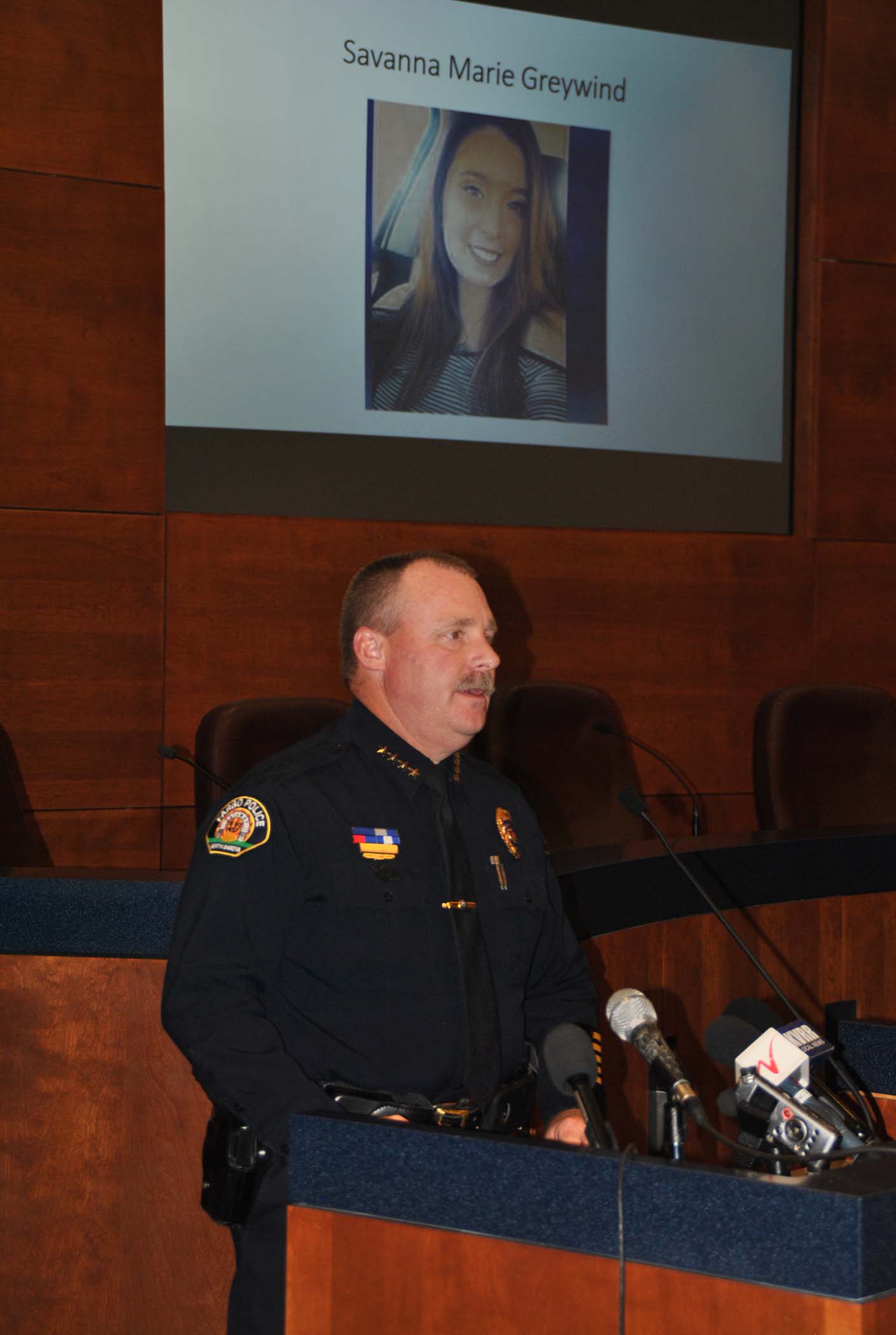 FARGO – Two Fargo residents were arrested Thursday afternoon in relation to the disappearance of Savanna Marie Lafontaine-Greywind, but no charges have been filed by the Cass County State's Attorney yet.
One of the suspects was found with a newborn infant in the apartment upstairs to where Greywind and family lived. Greywind, 22, was nearly eight months pregnant at the time of her disappearance last weekend, and police believe the baby is Greywind's.
"The infant was alive and was immediately taken to a medical facility," Todd said. "Detective interviews with the suspects indicate the baby girl is Savanna's baby. We are doing DNA testing to confirm the identity of the baby, however, testing results can take several days."
Police arrested 38 year-old Brooke Lynn Crews, who lived at Apartment 5, 2825 9th Street North, and arrested 32 year-old William Henry Hoehn at a traffic stop. They both lived at the North Fargo apartment, and they were charged by police with Class A felony conspiracy to commit kidnapping.
Hoehn pled guilty of child neglect or abuse in Grand Forks County in 2012, according to North Dakota Supreme Courts Register of Actions. He was put on probation and ordered to attend psychological and domestic violence evaluations and parenting classes.
"We think we have the right people," Fargo Police Chief David Todd said. "We've dedicated a lot of attention to this case, but until Wednesday, we had not established a criminal nexus to this case that would allow us to obtain warrants for residents and electronic devices."
Since Greywind was reported missing last weekend, Fargo police, state and federal law enforcement agencies, have conducted constant surveillance, Todd said, investigating theories that Greywind was being held against her will, or that her unborn child had been removed or induced and was possibly alive.

In total, 35 detectives, four sergeants, two lieutenants, cadaver dogs, K-9s, watercraft, aircraft, and a deputy chief have been working around the clock on this investigation, Todd said.
"Therefore, we were careful with what we were saying or releasing in fear that a suspect or suspects may panic and dispose of them in order to get rid of incriminating evidence," Todd said.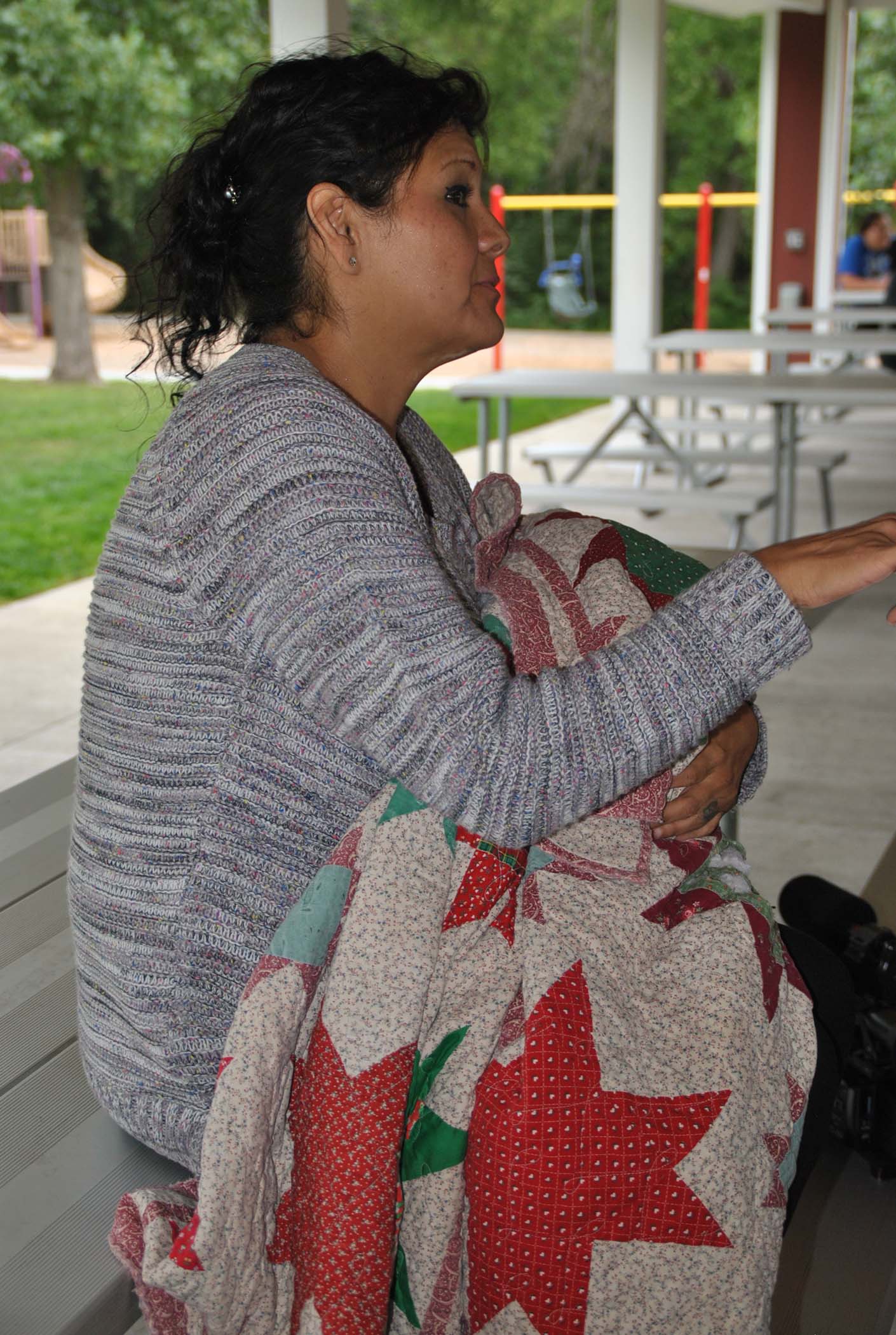 Before making the arrests, police performed three consent searches on the suspects' apartment. The first search was allowed by Crews, and police did not find Savanna. Police went back later and did a second consent search, and still did not discover anything. A third search was conducted by a detective, which also came up empty.
"There is the possibility that the infant was not in the apartment, and may have been moved to a different location," Todd said.
After a fourth complete forensics search was conducted on Thursday after warrants were obtained, police discovered the baby girl.
Cass County State's Attorney Birch Burdick said his office has not officially filed charges against Hoehn and Crews yet.
"There are two people who are in jail right now, and we have been, in my office, in close communication with the police department on this matter," Burdick said. "We are reviewing all the information that is available right now and determining what is appropriate as charges. At this point we have not filed any charges."
Suspects may be held up to 48 hours without official charges being filed, Burdick said, which in this case will expire during the weekend.
"What we do in those situations is we obtain through the jail information from the arresting agency why they're arrested and brought to jail," Burdick said. "And that information is provided to the judge over the weekend, and then the judge will make a probable cause determination.
"The idea is to make sure within 48 hours a neutral magistrate has had an opportunity to determine whether it is appropriate for that person to be detained."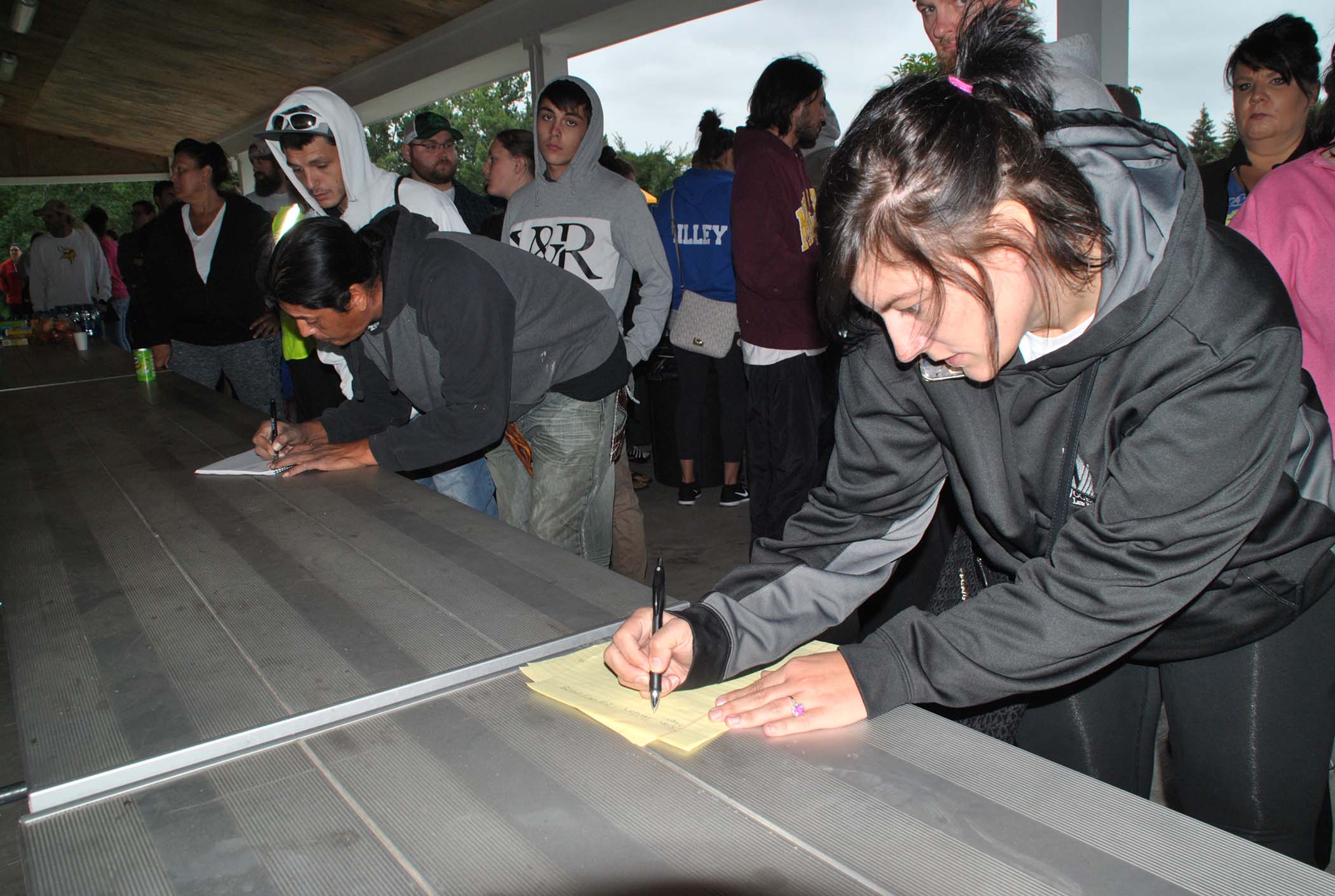 Six days after Greywind disappeared, she remains missing, and the suspects are refusing to speak.
"In the interviews when it comes to the topic of what happened to Savanna, neither Hoehn or Crews will cooperate with our investigation," Todd said. "Both Hoehn and Crews have invoked their right to counsel and refuse to answer any more questions."
"We don't know what the condition of her well being is, I wish we did," Todd said. "We're exploring every option, chasing down every lead."
One lead led to the old Trollwood Park Friday afternoon, where more than 85 people gathered to begin searching areas south of the park. Belcourt Rural Fire Department Chief Larry Mason and chaplain MJ Krogh supervised the search, sectioning off areas surrounded the nearby golf course and trailer park.
"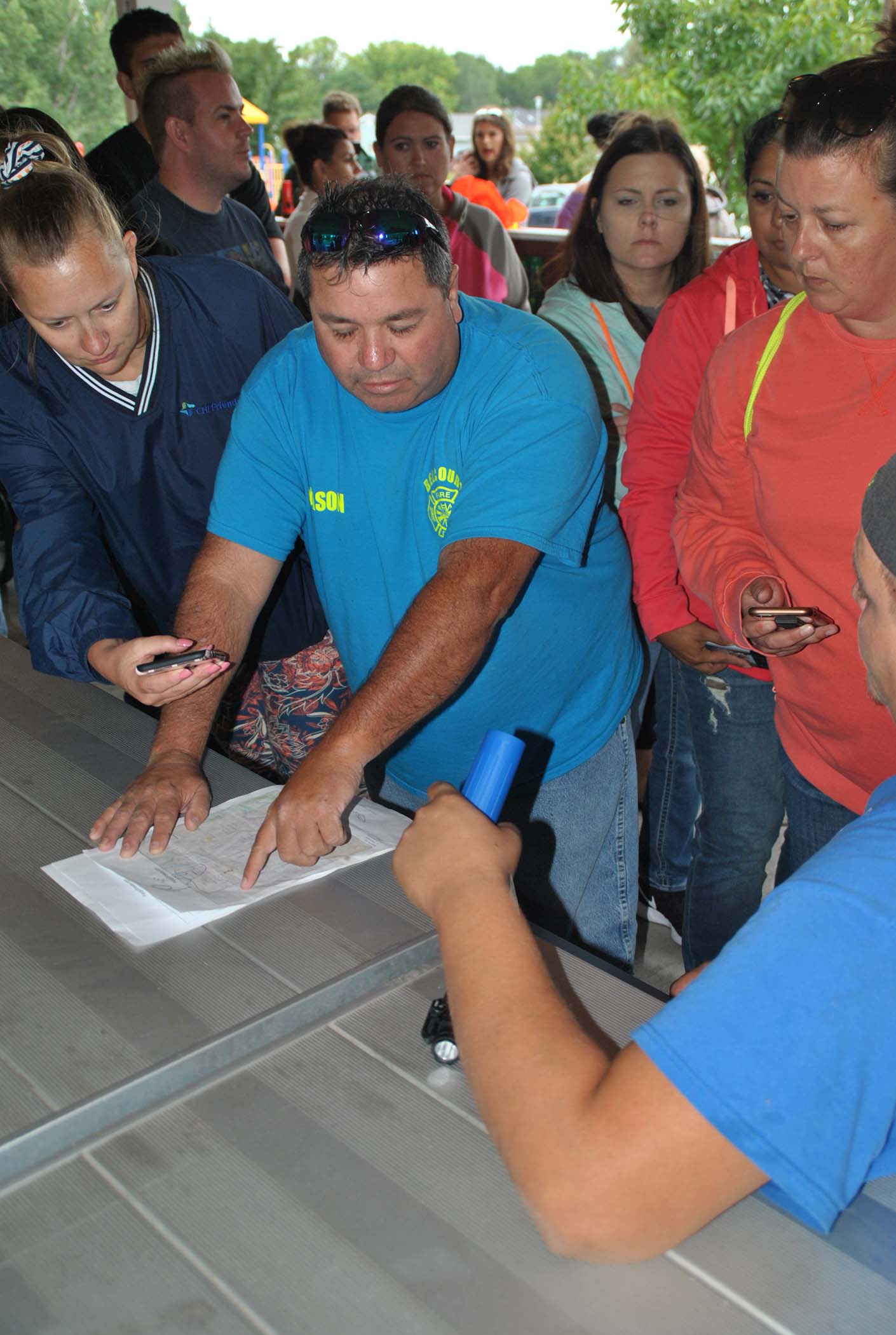 We will continue until we have something," Krogh said.
Some volunteers organized snacks and water bottles while others listed names and phone numbers on sheets of paper.
Just before setting off, Mason warned everyone to be careful of poison ivy, and gave out additional instructions including not to touch anything suspect, but to take a picture, and report. He handed out maps, sectioning out search quadrants.
"This is the main area right here that they want us to search," Mason said.
Tarita Silk, Greywind's aunt, drove up from Rapid City, South Dakota yesterday. She swayed a baby back and forth while giving encouragement to the volunteers.
"I want to thank everyone who is helping, it really means alot to us," Silk said. "Let's find Savanna and bring her home."
"Our number one goal here and all of our dedicated resources are going to find Savanna and bring her home hopefully safely," Todd said.
Police are asking for the public's help throughout the city to check garages, backyards, vacant apartments, and dumpsters, Todd said.
Authorities are also looking for a brownish 1996 Grand Jeep Cherokee with a Minnesota license plate number 876 EPR. Any information can be called into the police tip line at (701) 235-7335.