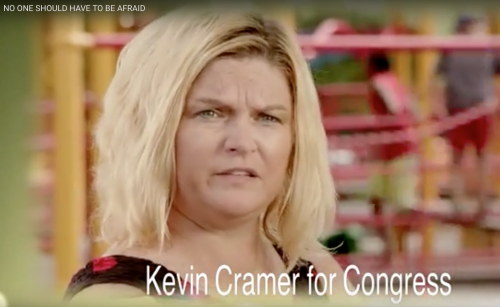 JAMESTOWN– Nearly eight months after an Oregon woman first alerted the public to a fake Native adoption scheme, The Stutsman County State's Attorney's Office issued a warrant for the arrest of a woman they say is responsible.
Betty Jo Krenz, approximately 47, of Woodward, North Dakota, was charged with two felonies of theft of property and unauthorized use of personal identifying information, and misdemeanor theft of property, according to state records.
Court records did not reveal what kind of property Krenz allegedly took at this time.
The theft of property reportedly occurred in February 2017, the second felony charge occurred on October 25, 2016, and the third misdemeanor charge occurred on November 27, 2016, according to court records.
Krenz's criminal history also included forgery, counterfeiting, issuing a check or draft without sufficient funds in Eddy County, and failure to wear a seat belt in Stutsman County, according to North Dakota Court records.
Krenz paid a total of $1,975 for the forgery and counterfeiting charges, and was also sentenced to two years probation, according to court records. She also paid in excess of $500 in 2012 on two counts of writing bad checks. All penalties were listed as having been paid in court records.
Krenz was formerly the case manager for the Spirit Lake Tribal Social Services, and her role there ended in 2011. Calls were made to Spirit Lake Tribal leadership, but no response was given pertaining to Krenz's work history. Krenz also became a high-profile figure speaking out on tribal issues, and was included in a 2014 campaign advertisement approved by current Congressman Kevin Cramer, R-ND. The ad was entitled "No One Should Have To Be Afraid."
Her case was initially investigated by the Stutsman County Sheriff's Office, and was turned over to the State's Attorney's Office in November 2017.

During the time she was allegedly involved in faking adoptions, she frequently mentioned Cramer, and U.S. Secretary of Housing and Urban Development, Ben Carson, according to Autym Burke, the Oregon woman who said she was "duped" by Krenz. She initially paid $1,800 in adoption fees to Burke, which were later mostly paid back.
Krenz was also a nominee for the 2017 L'Oreal Paris Women of Worth Award, but was not selected, according to L'Oreal management staff. She has a long criminal record involving forgery and writing bad checks, both under her current surname and former surname, Edland, according to North Dakota court records.
On September 27, 2017, the Spirit Lake Tribal Council banned Krenz from entering the Spirit Lake Reservation, tribal administration reported.
Since Burke made the situation public on September 21, complaints against Krenz have gone viral on social media. Burke lives in Oregon, and although she met Krenz during the near year-long faked adoption process, she had no idea that 1,500 miles away the baby in question belonged to Jodie Blackboy, a registered member of the Spirit Lake Nation, she said.
Blackboy said in November last year that she did not know Krenz was using her infant daughter's pictures for "her own gain," she said.
Krenz also had multiple GoFundMe accounts, raising more than $16,544, and $4,470 for a math camp for Lakota children. She was also involved in the Kind Hearted Woman Dream Shelter in Jamestown; with Robin's House, a shelter for women and children, and a blog called Restless Spirit Blog, last updated in 2016. During a September 2016 YouTube posting, Krenz also discusses a $2,000 micro grant she planned to use to help women for Damsel In Defense, a women-empowering organization.
Cramer's Deputy Chief of Staff, Jason Stverak, said that Krenz's appearance in Cramer's campaign video predates his time with the congressman's office, and that he would ask Cramer for a comment.
Indictment for embezzlement
In an unrelated case, United States Attorney Christopher C. Myers announced on Monday that Melissa Ann Mandan, aka: Melissa Fyten, 33, was indicted for federal program theft and embezzlement and theft from the Mandan, Hidatsa, and Arikara Nation after an investigation led by the FBI.
The indictment alleges Mandan stole in excess of $40,000 worth of funds and amenities from the tribe's infant and toddler program while she was employed as an administrative assistant. The program provides tribal members resources and services to help children with speech and physical therapy. Additionally, Mandan is also charged with fraudulently using thousands of dollars from the program to purchase goods and food.