​'We are the target'
by C.S. Hagen | .(JavaScript must be enabled to view this email address) | News | February 15th, 2018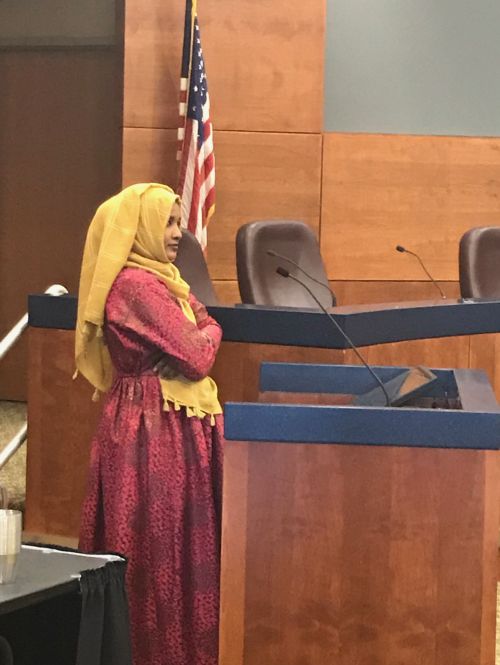 FARGO – Nearly half of the Walmart employees claiming discrimination from management at the world's largest retail chain came before Fargo's Human Relations Commission Thursday, to appeal for help, and the commission answered.
"My sense is that you all feel you are being discriminated against, for your origins or your clothes," Barry Nelson of the Human Relations Commission said, after four of the women gave their testimonies. "We do not have an enforcement capacity, but I want to offer some assistance and recommend an investigation to the Department of Labor."
Kara Gloe, community development assistant planner for the City of Fargo, and commission member Abdiwali Sharif-Abdinasir will be responsible for coordinating the multiple requests for assistance. Twenty people signed their names to a list last week claiming Walmart management has been systematically lowering their hours, threatening them, and disregarding complaints for approximately a year. Most of the people who spoke out or signed the list are originally from Somalia and Kenya.
Two men, one wearing a Sam's Club shirt, didn't speak in Walmart's defense, but said that the people making the claims should make their cases known to the Walmart Global Ethics Office.
Last week, the Department of Labor was contacted for comment, but said they had received no reports of discrimination at Walmart.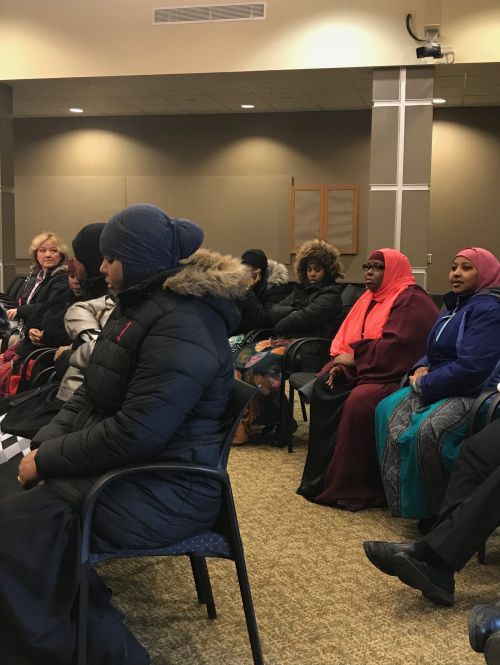 After contacting the corporate Walmart office in Arkansas, Walmart spokesperson Tara Aston said the claims are unsubstantiated, but that she would have the company's ethics team investigate.
CAIR-Minnesota, or the Council on American-Islamic Relations, said they were currently interviewing people involved and plan to begin an investigation after setting up an office in Moorhead.
Discrimination cases are difficult to prove in court, especially against wealthy corporations like Walmart, according to lawyers familiar with labor law. Evidence of wrongdoing is usually required in writing, or an obvious pattern of behavior must be evident.
Most of the women who spoke before Fargo's Human Relations Commission said their hours have been slowly reduced during the past year, to the point where they can no longer pay their bills and support their families. All of the women who spoke said they were afraid of getting fired.
"Since last year up to now, things are getting worse," Nunto Sadik said. "Whenever we try to raise our voices, our manager will not listen."
Instead, Sadik said, they are "hushed."
"It was not like that before at Walmart. Someone who is white gets 40 hours, but those who are not do not get these hours."
Other women, including Anab Mohamed Osoble, originally from Somalia, spoke of how they are followed around the store and given "coaching sessions" for no apparent reason. Osoble testified that she was forced into a room and told to take her Walmart shirt off before she was fired, and then threatened that she would never find work in America again.
"We need this issue to be resolved, we want to work, and we like to work," Osoble said. "We are the target."