A personal glass ceiling?
by Faye Seidler | .(JavaScript must be enabled to view this email address) | Editorial | July 18th, 2017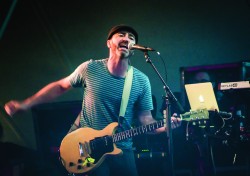 "No, not rich. I am a poor man with money, which is not the same thing."
-Gabriel Garcia Marquez
This idea is something that has been gnawing at me for awhile, but I don't know where to express these thoughts or how to communicate them. I grew up between poverty and working class, where our family vacation was spending two nights in a hotel with a pool every other year. It was an environment and class capital that replicates itself, because the aspirations of college or something more don't have the soil to develop. There isn't support monetarily, socially, or culturally.
When I entered the world of local activism, I didn't know what to really expect. But what surprised me was the level of privileged involved. The cultural elitism disguised under "professionalism" that served as a gatekeeping effort against anyone outside. Specifically, the ways we dress, how we communicate to each other, how much we are allowed to express ourselves, and the style of life we enjoy.
It seemed so strange to me how much money was spent on high quality hotels that host organizational non-profit functions or how many lunches were written off from exquisite places. It seems weird to me that places like the Pride Center are closed for holidays, because as a working class person I don't get that. I don't experience a world where I get time off. More often than not, my expectation is to work longer and harder during holidays.
But I look at the people involved and I see them coming from jobs, places, and backgrounds where it is expected. I see people who get two weeks or more of vacation a year. I see people who treat activism as a hobby, because they can stop and still have a good life. Hashtag: not everybody.
But, this is where I stop, because it seems hard to talk about that without sounding like I'm complaining or criticizing people for having things™. The overall message can be summed up by class strain, the criticism can be aimed at a lack of effort or inclusion of working class people, and the observation can be that it isn't a question of wealth exactly, but a matter of our culture.
That's why this quote makes me think about and explore what I have here. Even if I do find grants to afford college, followed by a job that gives vacation, I won't ever stop being uncomfortable in a restaurant that costs 20 dollars a plate or a hotel that costs more than a hundred dollars a night. I won't be comfortable wearing a dress that costs more than twenty dollars or surrounded by people in designer wear. And while funds are important for a lot of work, I won't ever see activism as something you can throw money at, because I've done most of what I've done for free, with no personal cushion.
I don't know though, I once did a cultural competency presentation where a person rated the quality of my presentation as max and the presenter as low, because I wasn't dressed nicely enough. I feel like there is a glass ceiling limiting how much I can accomplish in this culture, not because of ability, but because of my upbringing and social capital, and that's frustrating. I don't know if that is true or fair, but that's how it feels.
[Editor's note: Faye Seidler is North Dakota Safe Zone Project Spokeswoman]