A punchline, an insult, a second thought
by John Showalter | .(JavaScript must be enabled to view this email address) | Editorial | November 8th, 2017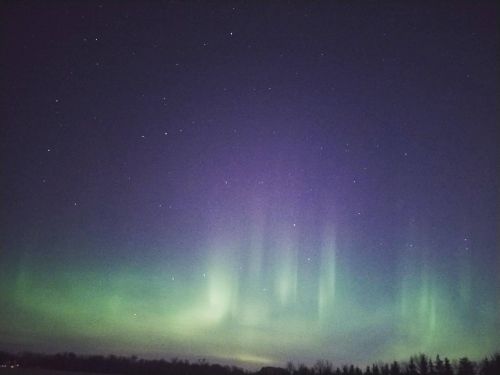 Our opinion: Most people who struggle with mental disorders live lives like any other, often while trying to hide their affliction.
Let me ask you a few questions.
Off the top of your head, how many characters with a mental illness who are portrayed in a positive (or at least a nuanced) light can you think of in popular culture? Now how many can you think of who are the butt of a joke? Or how many characters can you think of where the easy write-off of "insanity" is given as the reason for their villainy?
If you're like me, you can think of a lot more examples of the second and third than the first. However, despite their prevalence as character models, they are a minority not representative of the whole.
According to statistics released by the Substance Abuse and Mental Health Services Administration (SAMHSA), released in Newsweek in February 2014, every year approximately 42.5 million American adults suffer from a mental illness. There is a possibility that you, the reader, have either been diagnosed with a mental illness or have friends or family who have been.
The majority of people who struggle with mental disorders are not the psychopaths or punchlines I mentioned earlier. They're people who live lives like any other, often while trying to hide their affliction.
They have a variety of conditions, from major depressive disorder, to bipolar disorder, to schizophrenia, yet when they get the help they need they are able to lead fulfilling, productive lives.
Shortly before my 18th birthday, I was diagnosed with recurrent clinical depression, generalized anxiety disorder, and obsessive-compulsive disorder. When I looked back at my life before that point, I realized it was something that had always been there, and that it was just lacking a name.
Even though I had a name for it, however, I still felt ashamed. Despite what my doctor or even my own parents told me, I was convinced that something was horribly wrong with me. I was ashamed of my weakness of not just being able to "turn it off" at a whim, because it didn't seem like a real issue. You can't really see it like so many physical maladies. Instead, for a long time I convinced myself I was just a weak, broken person.
I am now thirty years old. I have been treated for my condition on and off for the last twelve years. I realize I will most likely have to deal with my depressive episodes for the rest of my life. I also work a full-time job, pay my own bills, put a roof over my head, write for the High Plains Reader, and volunteer at the local animal shelter.
I go out and make new friends and have new life experiences. I have been able to overcome and grow every time my depression has reared its head, and not only that, but I have been able to give advice and guidance to friends and acquaintances who had confided in me their own struggles with mental illness. In the twelve years since my diagnosis I have seen the conversation about mental health and those it affects become much more expansive and open.
However, I still see very troubling attitudes toward mental illness that appear to be prevalent. For many people, it still seems to be relegated to the status of a punchline or an insult.
In online comment sections, individuals perceived as peculiar are indiscriminately referred to as "autistic." People with differing political or ideological views are often passed off as "crazy" or "mentally ill." There's a book called "Liberalism is a Mental Disorder," though that's not to say the accusations don't fly the other way as well. The truth of the matter is, however, that mental disorders don't discriminate based how you vote. Being human is prerequisite enough.
I find the mindset in the aforementioned examples particularly unsettling. One, it is a juvenile tactic meant to shut down any discussion. Second, and closer to my heart, is that it seems to betray an attitude very dismissive of those who actually struggle with mental illness. It insinuates that their opinion is by nature less valuable and that they are incapable of being productive members of society who can observe, learn, and form opinions about the world around them.
I'm afraid that sort of mindset lends itself to the fact that when it comes to shave off state or federal medical costs, that mental health programs are often the first to the axe. This is despite the fact that an individual's mental health can profoundly affect their physical health as well. After all, the brain and body are all part of the human machine.
No matter what terms are used to refer to issues regarding mental health, they are pearls in so much offal if the same troublesome attitudes are present. The key is education, and I hope with what I've said that I can do my part, however small, in improving those attitudes.
Because when those attitudes change, we're able to lend the gravity needed to an issue and improve on it. It stops being a punchline, an insult, a second thought.