Bullying in the Women's National Basketball Association
by Tom Bixby | .(JavaScript must be enabled to view this email address) | Editorial | March 22nd, 2017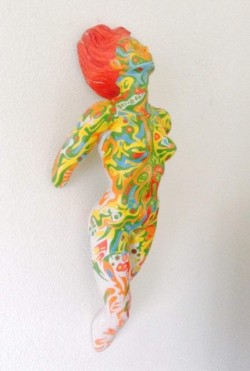 In the WNBA, was there ever a team like the 2011 Minnesota Lynx? People argue about it, but we say they're the best.
Seimone Augustus, Lindsay Whalen, Rebekkah Bronson, Maya Moore, Taj McWilliams-Franklin.
The Lynx drew first in the draft and chose Maya Moore, dominant for four years in the UConn basketball factory. They traded for WNBA All Star Lindsay Whalen, a hometown girl who would pull in bigger crowds. They had the elusive, unguardable Seimone Augustus, the all-star shooting guard coming off a year of injuries, with something to prove. Rebekkah Bronson, the best rebounder in the Western Conference, was the quiet one, the glue that held the team together.
And then, maybe most importantly, 40-year-old Taj McWilliams-Franklin, a player of unrivaled experience with a photographic memory.
"Lynx Assistant CoachJim Petersen credited McWilliams-Franklin with having an outsized impact on the team both on and off the court, saying, 'You can talk all you want about the things she has done on the floor, but it is in the locker room, in the scouting reports, in the film sessions and just even around the airport -- she's somebody to talk to that has been there and done that. She has seen it all.'
"Teammate Candice Wiggins agreed, noting that the team had nicknamed her 'Mama Taj,' and that 'she is like a coach, a big sister for us, off the court and on. She has taken us all in. We are like her little chickies and she is the mother hen.'"
Wiggins was the Sixth Woman, the first to come off the bench when needed. In her rookie year, 2008, she'd won the Sixth Woman of the Year award.
Nine years later, in a February 2017 interview with Tod Leonard of The San Diego Union-Tribune, Candice Wiggins revealed what led her to retire from basketball at the age of 29, in 2016, after eight seasons.
Calling the league's culture "very, very harmful" and "toxic to me," she alleged that she had been bullied on the court throughout her WNBA career for being heterosexual and nationally popular.
"Me being heterosexual and straight, and being vocal in my identity as a straight woman was huge. I would say 98 percent of the women in the WNBA are gay women. It was a conformist type of place. There was a whole different set of rules they (the other players) could apply."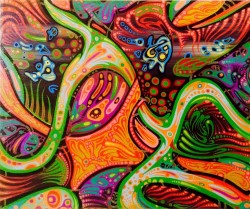 There are ten teams in the WNBA, with 12 players each, 120 players in a given year. 12 of them, current and former players, have come out publicly.
"People were deliberately trying to hurt me all of the time," said Wiggins. "I had never been called the B-word so many times in my life than I was in my rookie season. I'd never been thrown to the ground so much. The message was: 'We want you to know we don't like you.'"
Wiggins did have her share of injuries. Eight of them required surgery. In 2010 she ruptured her achilles tendon, lost almost the whole season, and was never a Lynx starter again. Some of her injuries were from getting hit hard, the lower back ones, for instance. Others were probably because she played year-round, off-season in Europe, and wore herself out. Did deliberate fouls shorten her career? We can't say.
The WNBA is intensely physical. The game within the game, fouling and drawing fouls, is a demolition derby. Skinny draft picks are told to pump iron, eat protein, bulk up. The average WNBA player has prominent shoulders, looks ripped. There are a few exceptions: forward DeWanna Bonner of the Phoenix Mercury, eight seasons and two championships, is 6 foot 4 and weighs 137.
Candice Wiggins is 5-11, weighs about 150, the same as when she was drafted. She wasn't one of the bigger players.
"Wiggins's remarks led to a major backlash from many WNBA players and other sports figures, but she largely stood by them. She did clarify her '98 percent' remark, saying: 'It was my way to illustrate the isolation that I felt personally. I felt like the 2 percent versus the 98 percent.'"
"Next time," wrote Imani Boyette of the Chicago Sky, "I hope you ask your journalist to interview someone else who was there with you. I ask that you use real statistics. I ask that you not try to out other women.
"I ask that you try not to defame a league that gave you your platform, whether you like it or not. I ask that you remember your sisters, your fellow WNBA stars, the young girls coming up after you."
We can't say anything about the truth of Wiggins's comments. We just don't know. But we hope, with Imani Boyette, that she doesn't out anybody.
We admit that we have a lot of sympathy for people in the closet. At work, it's still often true that someone who is different is classified, dumped into a category-box and saddled with a reputation that can complicate careers and ambitions.
Your orientation and gender identity are your own personal business and nobody else's, unless you want them to be.
We know that the more people who out themselves, the more workplace acceptance there is and the better it is for everybody.
Out themselves, we said, not were outed by a competitor.
Candice, you said there is a deep state of lesbians in the WNBA, who frustrate the application of the rules and make some of their own; that they hated you and injured you intentionally.
You say you're going to write about it -- and to back up your statements, you have to. This had better be good.