Death in Las Vegas
by HPR Contributor | .(JavaScript must be enabled to view this email address) | Editorial | October 4th, 2017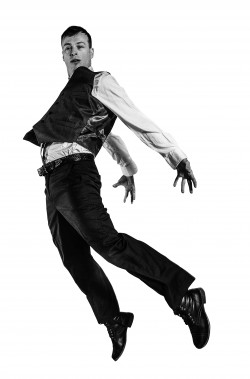 By Logan Macrae

logan@hpr1.com
Guest editorial: As death toll rises, where do we stand as a nation?
The American dream is not to be shot in a crowd of people. It is not to carry an automatic weapon. It is not to fear for your life due to a system that cannot control the rights of men so drastically that these occurrences are becoming a regularity.
How can this so easily be portrayed in the news cycle as people missing, dead and injured? I live in Fargo, North Dakota. States away from where this tragedy took place and I indirectly knew three people affected.
We live in a beautiful nation, but one that is bearing a face that I no longer recognize. A face of evil. There is a disconnect between a bullet and a man. A weapon firing and the loss of life. A disconnect between a system of support for its people and an ignorance of mental illness.
I fear we are losing our good graces with the god we trust. Our gods are changing and with them the beliefs of what our great nation is and will continue to be.
One nation under god indivisible is no longer a reality. We are divided. Whether it's politically, geographically or philosophically. Our ideologies are changing. Some believe so deeply in the Second Amendment that we arm men who should not wield a knife, and while some scarcely believe in the First Amendment and we vilify those who take a knee in silent protest.
I ask that we all re-evaluate our beliefs, and re-establish that which we hold dear. Life is sacred. I have been a victim of gun violence among thousands if not millions of other people. I have lost family as have many of you.
If you value the rights to weapons that can change the lives of so many in minutes then please establish a new working system to make such instruments of death not accessible to those who can create terror.
I mean a system that works, and if one cannot be established, then the Second Amendment should be re-evaluated so that these unnecessary deaths do not occur.
I will not bore you with statistics. You can google comparisons of gun deaths in America versus other countries. The numbers are there and prove an undeniable point. America has a gun problem, among many others.
Not all of our problems can be solved immediately. This will take work, but I have belief in this country and its people to solve one problem at a time, slowly, decisively and with care. We are intelligent, innovative, and diligent, but we are lost.
It is my hope that in the near future we will start to find our way. That we will remember the great men and women of our past that led us and built America.
I hope that we will remember what made us great. It wasn't guns. It wasn't football, and it certainly wasn't bullying other nations. It was being American, being a part of something, and respecting your neighbor because they had the same dream as you. Whether your family had been here for 200 years or ten, we all had similar hopes and dreams of a better future.
We have been ugly at other times, but with great leadership we battled those who threatened our ideals. Our leadership is currently flailing like a kite in a strong wind, and it is time to cut the cord, because it is not the man in the White House that dictates our ideology, but rather the man standing next to you.
We may have differences, but I know freedom, and it is not being scared of the future. It is not being scared of being shot. It is not being scared of being persecuted by those who have pledged to serve and protect. It is believing in equality, and believing that the country that we all love will garner such. Whatever this means to you, fight for it, because it's worth fighting for.
[Editor's note: "I just signed this emergency petition," writes Vanessa Whang, "telling Republicans in Congress that we need more than their thoughts and prayers to stop gun violence. I think you should too." It's a Stop the NRA petition, and it's at https://credoaction.com]