​Our opinion: The great 2018 lapdance debate
by Sabrina Hornung | .(JavaScript must be enabled to view this email address) | Editorial | January 17th, 2018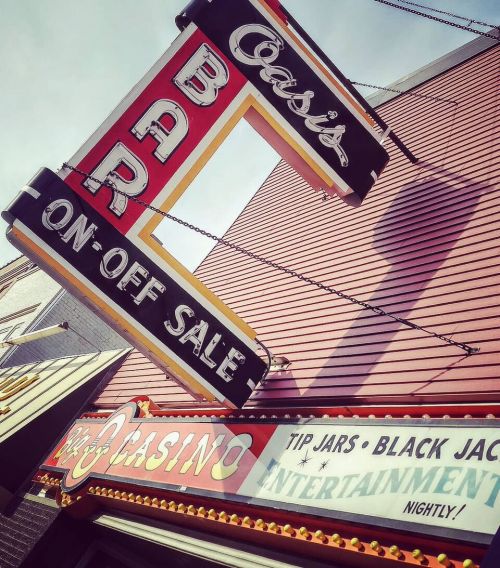 Last week I was asked to appear and speak on behalf of Matt Pausch, owner of the Oasis, before the Public Works and Safety Committee in Wahpeton. The Pausches are great people and I will never forget the time I spent at the Oasis. If I didn't agree with what they're doing, I wouldn't have driven two hours to appear on their behalf.
The intent of the meeting last week was to address safety concerns surrounding the proposed ordinance to amend their cabaret license, and allow lap dances in their establishment.
Instead of focusing on safety concerns, it felt more like a therapeutic airing of moral grievances.
It was incredibly ironic and concerning how out of touch and uninformed some of the individuals were -- who were so vehemently against the proposed ordinance. It's okay to disagree and it's okay to be against the ordinance, but it is important to make sure your facts are straight and that your main basis for an argument isn't just something you saw on Sons of Anarchy.
Educated individuals were making claims that "most strip clubs are owned by gangs" and made an example of a "strip club in Dickinson owned by the Hells Angels," Pausch quickly and respectfully corrected the individual that no such club exists, nor do the Hell's Angels in North Dakota.
It's strange walking into a room where another woman tells me point blank that she's against me, once she found out who I was and why I was there. That being said, it's just a matter of words exchanged from one concerned citizen to another. What's a girl to do but shrug it off as nothing personal? Though I did have to go home and listen to "Harper Valley PTA."
The Oasis has been in the Pausch family for three generations. It's a small topless club located on the main drag. Love it or hate it, it is a family-owned business and a landmark that does draw people to Wahpeton. These people also eat at the local restaurants, buy groceries locally and stay in area hotels. The addition of lap dances would increase business at the Oasis, and would obviously supplement the income of the dancers and improve the local economy.
Allowing lap dances at the Oasis would also provide a safe space for the girls to make extra cash. Drawing a cold hard no on lap dances in Wahpeton doesn't solve a "problem." Instead it just pushes it out of sight and out of mind and creates a plethora of new ones. God forbid the locals catch wind of back pages -- we just might have to contemplate shutting down the internet, but then again there is no sign attached to those goings ons and yet again it's out of sight, out of mind and not their problem.
One big concern was the thought of normalizing sexual deviance and the degradation and objectification of women. During the meeting Norma Nosek, representing the American Association of University Women (AAUW), said, "It is the degrading of women -- all women, not just the ones who are participating in it. Just the fact that they consider it okay for some women to do it degrades every woman in the community."
I have to disagree with Ms. Nosek. I found it far more degrading when I overheard how a bunch of drunken rednecks speaking to the pregnant bartender while I was out the night before. So degrading that my male friend was even made uncomfortable by the way they were talking and we left soon after.
I also found it more degrading to be point blank asked for sex by a stranger shortly after the meeting at a completely different establishment. These behaviors all happened within 12 hours of this meeting in two separate communities and there was no mention made of lap dances. In fact there were no lap dances for miles.
Leave the dancers out of it. Society needs to rethink how women are treated in the public sphere and now we've finally started to scratch the surface in the wake of the #metoo movement.
Every dancer has a reason for doing what they do and everyone has their own experiences, whether it be self-expression or money. I am a former dancer and was one of three women to start the first modern burlesque troupe in North Dakota.
Though burlesque is a whoIe different animal. I danced of my own volition and I found it to be empowering, as did many of the men and women that danced in my troupe. I no longer dance -- my life took quite the opposite turn. Now I spend my workdays behind a desk.
Full disclosure: There are some days that I really miss dancing.