Pick your poison
by Sabrina Hornung | .(JavaScript must be enabled to view this email address) | Editorial | August 30th, 2017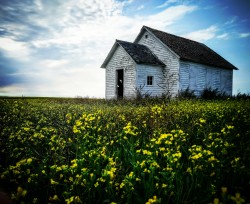 Our opinion: Don't fear the pigweed
One man's nuisance might be another man's super food. Palmer Amaranth is a known nuisance to farmers in the southeastern part of the United States, and is slowly making its way through the Midwest.
It's reported to be damaging to machinery with its thick woody stems, limits soybean and corn yields and according to an article in The Jamestown Sun "Palmer's Amaranth was voted the most troublesome weed in the U.S. by the Weed Science Society of America."
What they're saying is Palmer's amaranth is the bad hombre of the weed world, the villainous weed also known as pigweed is edible.
The leaves have a spinach-like flavor and texture.Countless ancient cultures once cultivated it -- including the Romans, Aztecs, and various indigenous peoples throughout North America.
The seeds can be toasted, puffed or popped like popcorn, boiled to make a porridge, or easily added to baked goods like bread.
According to the website "Our World brought to you by United Nations University" (https://ourworld.unu.edu), "The seeds have a protein content of about 16 percent, more than wheat, rice or maize and a digestibility score much higher than soy, milk and wheat."
It's viewed as invasive and its small prolific seeds are easy to spread accidentally, whether by human error or animal behavior. It is notoriously resistant to pesticides. Dubbed a "Super Weed" by the New York Times, Palmer's amaranth has built up a resistance to glyphosate, the main chemical in the popular herbicide Roundup.
To combat pigweed, farmers can weed it out by hand, some have reported using a blowtorch to get rid of it, or others opt to use a more powerful poison -- er -- herbicide to kill it off.
Monsanto is currently working on a new pesticide cocktail to combat these super weeds with an organic pesticide called 2,4-D. According to Our World, "Herbicides such as 2,4-D were banned in Sweden, Denmark and Norway over their links to cancer, reproductive harm and mental impairment. 2,4-D is also well known for being a component of Agent Orange, a toxin used in chemical warfare in Vietnam in the 1960s."
Veterans Affairs acknowledged an association between Agent Orange exposure in Vietnam and birth defects in 1996 when they added the spina bifida or neural tube defect to the list of service-connected diseases.
According to the National Pesticide information fact sheet (http://npic.orst.edu) on 2,4-D, it is "slightly toxic to aquatic animals" and "practically non-toxic to honeybees." Our question is where is the line between "slightly toxic" and "practically non-toxic"?
2,4-D is an organic poison, and that's a much better guilt-free selling point for Monsanto.
Remember when the North Dakota Game and Fish Department opted for a "chemical renovation" in the Raleigh Reservoir in Grant County and chose to choke out an entire ecosystem with the organic poison Rotenone rather than boost tourism in a rural area with an ice fishing derby in February 2016? Oh yeah, the state gave a two-day notice -- and in the same breath we wonder what's happening to our pollinators. Rotenone is also used as an insecticide.
You'd think that a state dependent upon agriculture and honey production would bear that in mind. You'd also think that a state that is so gun-conscious would not be so naive as to shoot itself in the foot like that.
Again, according to the National Pesticide Information fact sheet, "Animals fed high doses of 2,4-D for several weeks sometimes had fewer young or the young did not have normal skeletons. 2,4-D has not been linked to health problems in human mothers or infants."
We have to ask, how much 2,4-D was fed to the animal mothers, and how much of it needs to be fed to human mothers before the U.S. acknowledges something is awry? Spina bifida occurs when a baby's vertebrae doesn't form properly.
We think the fact sheet is missing a few important facts here. Why fear the pigweed when it could be cultivated? We're not farmers, but we respect them for their hard work. Feeding the world sounds like a tireless task and we salute them with the heartiest of salutes and we fear their exposure to these dangerous chemicals as well.
But if our population is rapidly expanding, doesn't it seem foolish to eradicate another potential healthy food source?
Correction
Last week our guest editorial had an incorrect byline and should have read Jonah Noyes. Apologies for the confusion--thanks for your valuable insight Jonah!