Rethinking hunger in our state
by Sabrina Hornung | .(JavaScript must be enabled to view this email address) | Editorial | December 20th, 2017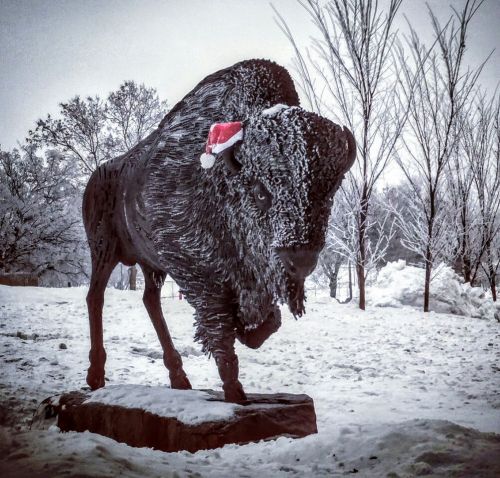 Hunger has no specific face. According to feedingamerica.org: "41 million people struggle with hunger in the United States, including 13 million children. In 2015, 5.4 million seniors struggled to afford enough to eat."
Over half (59%) of food-insecure homes participate in federally funded food assistance programs, whether they be food stamps, WIC, or school lunch programs. Another heartbreaking fact is that households with children are more likely to be hungry than those without.
Malnutrition affects children in a multitude of ways. It impairs their cognitive, social, physical and behavioral development. If you think that that's not your problem, remember that this generation is the future, whether you like it or not. According to hungerfreend.org, our state ranks lowest in the nation in childhood food insecurity, although there are still 16,130 children who are hungry.
We had the opportunity to speak with Martha Holte of the Community Action Partnership of North Dakota for one of our features. She mentioned that "One of the most surprising things about hunger in North Dakota is that roughly 90 percent of our state's land is used for agriculture and farming, yet one in 12 people struggle with hunger. Compared to other states, that is actually pretty low, but it is still startling when you grasp just how much of our nation's food is grown or raised right here in North Dakota, and that we are still affected by food insecurity.
Take a moment and try to process that concept. I still can't process it.
It's ironic that living in a state that thrives from agriculture, that part of our population can be surrounded by food and still go hungry. According to hungerfreend.org, "8.8 percent, or about 28,160 of North Dakota's households, did not have enough food for a healthy and active lifestyle from the period of 2014-2016. This is similar to the rate in 2012-2014, but higher than the rate 10 years ago."
We're lucky to have such organizations such as Sportsmen Against Hunger and The Hunger Free ND Garden Project. Yes, these programs are seasonal but fresh food is hard to come by in food donations and every gardener can relate to a bountiful harvest.
When it was still independently owned, my hometown paper, The Jamestown Sun, used to dole out "Bravos and Buffalo Chips" in regard to singing praise or shaming local news briefs. I've been trying to think of an equivalent, but I'll just have to borrow a couple of "bravos" in appreciation of the aforementioned organizations. It warms our hearts to see North Dakotans helping out their fellow North Dakotans.
Again, according to hungerfreend.org Benson, Cass, Grand Forks, Rolette, and Sioux counties have the highest rates of food insecurity.
Parts of North Dakota have been referred to as food deserts. The USDA defines a food desert as: "Parts of the country vapid of fresh fruit, vegetables, and other healthful whole foods, usually found in impoverished areas. This is largely due to a lack of grocery stores, farmers' markets, and healthy food providers." When that term, food deserts, is used, many tend to associate it with overpopulated urban areas, but that's obviously not the case here in our lovely state.
We all know how easy it is to get wrapped up in the hectic holiday season. It's easy to get caught up in your holiday shopping list and overindulge in your holiday feasting. I know we certainly do--and that's the reason we have a semiannual cover on homelessness and hunger. It may be easier said than done, but we need to keep the less fortunate in our consciousness.
Is it cliché to tell our readers to count their blessings? Maybe, but it's still relevant. We're not going to stand at the pulpit and tell you who or what the reason for the season is, but another catchy Christmas catchphrase is, "It's better to give than to receive."
We know not everyone can afford monetary donations but a spare moment is worth its weight in gold. Maybe consider serving lunch as a volunteer at Churches United, or see if there are volunteer opportunities at Lutheran Social Services or the Salvation Army. Heck, maybe you can start a new tradition of helping those in need and receiving the general satisfaction of a deed well done.
Happy Holidays, dear Reader readers!