​Savoring local flavor
by Sabrina Hornung | .(JavaScript must be enabled to view this email address) | Editorial | February 14th, 2018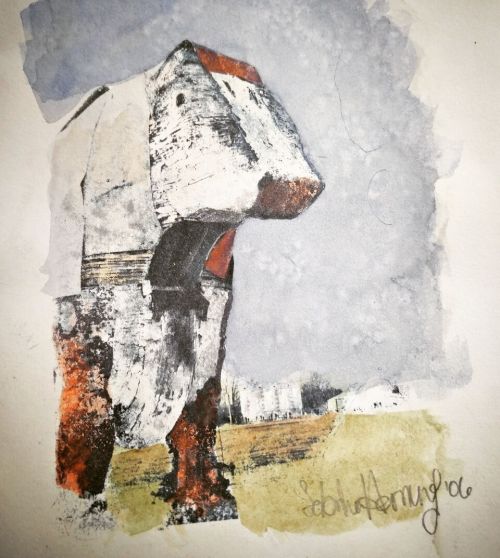 What draws people to a particular area? Food? Culture? Nostalgia? It's hard to speak on behalf of the populace but we obviously know what draws us in as individuals.
Here's another question: What makes an area thrive and what makes up a community's lifeblood?
I spend a lot of time travelling throughout our state and I often find myself occupying a fair share of bars and cafes along the highway. Sometimes in search of a good story (news-related or not), sometimes in search of sustenance.
You may notice that a fair share of our food features dot the roads less travelled. You can think of us as your gravel road hipsters as we explore small towns you may have never heard of, but which are gems that mark the landscape of our rapidly disappearing rural social hubs.
One of the common themes that keeps popping up is dwindling populations. Country mice are moving to the city while the population gets older and older. How do these towns stay afloat?
These bars and cafes serve up more than just breakfast and rail whiskeys. They play an important role in the social landscape of rural America. Local news and gossip spreads like wildfire and an inadvertent roll call is imminent. If one of the regulars doesn't show up at their allotted time it might be time to wonder where they are. We tend to lose that general concern in more populated areas. Sure, there are more of us to look out for, but I find it kind of endearing in a way.
One might occasionally walk into that awkward record-skip-moment but if it's handled with enough grace and a smile, it's only weird if you make it weird. But then again it might just be weird: sometimes a girl needs to trust her better judgement while travelling alone and make a personal rule not to stop after dark, but that's just me and that can be anywhere.
This weekend I found myself bartending in Robinson chatting with the heads of the Robinson Lions Club. They spoke of the importance of community support. Without that, the community would dry up. Clyde Trautmann, member of the Robinson Lions Club, Robinson native, and fishing derby organizer, said it best when he said, "We're just trying to keep a little life in this town -- because if we wouldn't be members and have these derbies, then it's all over."
One of the town elders expressed the same sentiment when we hosted a weekend of art and music at Center Fest in Robinson last year, "We need to have stuff like this or else we'll die out." Sometimes it takes a character like Bill Bender to shake things up and cause a geographical shift in the landscape. It certainly had the locals talking and even caught the attention of a young writer from the Wall Street Journal. As far as we know Hanson's Bar is still the legal Geographical Center of North America.
A few months ago I found myself in the bowling alley in Hatton, North Dakota. Joanne, at the cafe told me that they normally have a full counter of baked goods, but cut back that particular day because there was a bake sale benefiting the American Legion at the old school and they didn't want to take away from their fundraising; because in those small towns it's best to work together rather than against each other.
Rallying within the community is a powerful thing. It's inspiring to see a bunch of people uniting to cultivate community. The more creative and eccentric, the more fascinating. Travelling these back roads doesn't just draw me to the best bowl of knoephla soup. There are plenty of characters along the way.
There are a handful of farmers that have taken a break from their work on the farm to build roadside attractions, or maybe they're best referred to as conversation pieces in their yards, like Henry Luehr and his Trojan Bull in Pettibone, years ago. That iconic bull was constructed with scrap lumber and hardware and was eventually moved to Buchanan years later, with the hope it could be converted to an outdoor stage. Unfortunately, this case lacked adequate engineering and that vision didn't play out.
Maybe the most successful example of environmental sculptures as a community draw would be Gary Greff, creator of the Enchanted Highway. Years ago, upon moving back to Regent to take care of his aging parents, Greff noticed that his hometown was drying up. He wanted to find a way to put his hometown back on the map, and upon seeing a lifesize sculpture get media attention along the highway, he set out to build the world's largest. He'd never laid a bead of weld in his life at that point, and learned how to weld from the local farmers and ranchers. They may have lost their enthusiasm after the first sculpture but at least they provided Gary with a wealth of knowledge to successfully build the world's largest scrap metal sculpture.
Who would have thought a town of 100 would get world-wide media attention? Maybe it's a matter of "If you build it they will come." The only thing that we know for sure is that it takes a certain level of grit to keep these places going. Nobody wants to be forgotten.