​What are you going to do when the robots take over?
by Sabrina Hornung | .(JavaScript must be enabled to view this email address) | Editorial | April 25th, 2018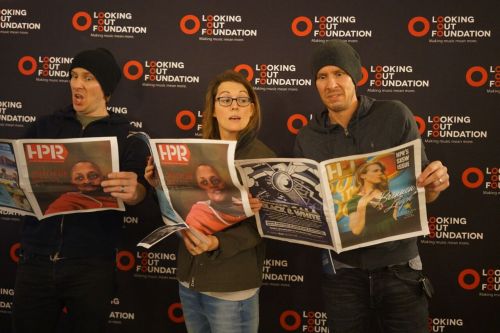 There's something to be said about the art of listening. Effective communication is like playing a game of catch, you need to bounce the conversation ball back and forth to keep it going. I never was one much for sports-ball but I'm in the communications field and that's about as close as I get. Plus conversation doesn't really require a lot of coordination so we're golden. In a day and age where we can publish our opinion by the minute and pick and choose the causes and conversations that we want to follow on any given social media platform it's a wonder we can effectively communicate at all anymore and if we don't agree we'll just block 'em. Problem solved. They no longer exist in our world.
If we feel strongly enough about something we'll just get our points across with memes. Words are much easier to keep track of when there are pictures involved, especially if we really want to irk someone. Emojis are turning into an oversimplified burlesque on hieroglyphics and we'll replace everyday phrases with acronyms like LOL, ROFL, OMG, BRB etc. In times of great loneliness we find ourselves having better conversations with Siri or Alexa but I prefer Bixby -- as in Tom Bixby -- my copy editor aka the most interesting man in the office. He has way better taste in music and much better stories than Siri or Alexa and he usually has a lot of answers, but then again so does Raul and John Strand.
If it wasn't for Raul's persistence I'd still have a flip phone and in all honesty I don't even know how to use my phone half of the time. I'm like a crotchety old man in the body of a girl in her early 30s. Technology isn't my strong point -- that's part of the reason I indulge in the European folk arts and hang out with old farmers on my off days. We might not agree on politics but at least we can agree on Merle Haggard and that speaks volumes… jukebox volumes.
Technology weirds me out and full disclosure: I don't trust it. Smart houses, online banking, bots, apps, Touchtunes. It leads me to wonder if we're leaving the computer illiterate behind. How big is the gap between the tech savvy and the tech deficient?
In a politically divided world the right blames immigrants for taking jobs, but if that's the case why are factory workers being replaced by robots? Why are there self checkouts at the grocery store? Don't even get me started on self driving ubers. I've seen "Bone Collector" and "Maximum Overdrive." No one came out ahead, not even the machines.
Are we letting our guard down during the dawn of artificial intelligence and smart technology? Are we becoming too reliant on technology and losing our practicality? Are we complicating our interpersonal relationships with our relationships to our gadgets? Are we forgetting how to communicate face to face? Why are we inviting Big Brother into our lives with open arms? What are we going to do when the robots take over? I have so many questions and Bixby isn't here and I don't know how to use Siri.
I think we need to relearn how to rely on each other and we need to relearn how to relate to each other. In my experience perspective is the most valuable thing a person can gain. You can learn a lot by talking to strangers -- just avoid stranger danger. If we spent more time listening to each other we might have a better time understanding and empathizing each other. Let's disconnect to reconnect. Let's resurrect the art of conversation and learn to compromise even if it is agreeing to disagree.