​Tax incentives have outlasted their usefulness
by HPR Contributor | .(JavaScript must be enabled to view this email address) | Last Word | December 13th, 2017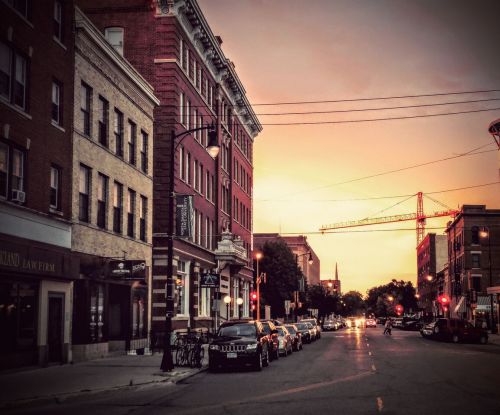 By Tony Gehrig
tonygehrig@gmail.com
I do not blame any company for seeking incentives. Rather, I blame the government for giving them away. Incentives represent an unfair and unsustainable tax system that affects real people.
Some proponents, mainly those receiving the incentives, are attempting to rebrand incentives as a good thing for everyone. Many even advocate for expanding them even further and for longer durations.
In Mike Allmendinger's recent letter published in The Forum, and in comments made during Fargo's Tax Exempt Review Committee, he detailed his unfounded argument that incentives reduce property taxes by four percent for all of Fargo's residents.
Mr. Allmendinger's comments made two large and frankly incorrect assumptions. The first is that downtown growth between the years 2000 and 2017 was solely due to incentives, and downtown would not have grown by one dollar since incentives began. We know this isn't true because the majority of downtown businesses have never received an incentive.
However, I have always said that incentives can and should be used for a limited time and scope for blighted areas. Downtown Fargo is no longer a blighted area and is home to the most valuable land in the state. To suggest that, without indefinite and vast incentives, Downtown Fargo would today look the same as in 2000 is simply a bridge too far.
The initial five-year Renaissance Zone experiment was a success and we should have stopped after five years. We did not. We continued and expanded it at a breathtaking speed. This is a mistake that we are continuing to allow and to your detriment.
Second, the four percent reduction statistic cited by Allmendinger assumes that the Fargo City Commission reduced property tax mills by 11.56 percent solely because of downtown growth. That is absurd, considering that all of Fargo has grown massively since 2000. The vast majority of the growth occurred without any incentives.
The problem is not that incentives exist. The problem is that, for the past 20-plus years, incentives go on the books as fast as they come off. While we see increased values in Fargo both from new and existing buildings, we are adding too many tax-exempt properties, meaning we will never realize the tax savings being touted by Allmendinger. The only way we would is if we slow then stop new incentives altogether.
The talk around City Hall is that projects are becoming more expensive as downtown land becomes more valuable. The fear is that development will slow due to these costs. Proponents both inside local government and in development are even suggesting we should offer longer and larger incentives to keep the ball bouncing. This is precisely how economic bubbles occur.
We have inflated downtown with unnatural government dollars for far too long, the prices and values have skyrocketed, and ultimately, more incentives will be required to maintain momentum. At some point, not even incentives will be able to prop up downtown and the market will self-correct. If we do not slow and someday soon end this scheme, we will all be left holding the bag. This is the classic mistake made by hundreds of communities in the past.
Your taxes are not going down because of incentives. In fact, your property tax bill is seven percent higher because of incentives, as reported by The Forum. A better plan is to reduce taxes by at least seven percent and cease any new incentives.
A lower, sustainable and predictable tax rate over the long term is substantially more attractive to businesses and better for the economy than incentives, which create booms and busts. The public has seen through the incentives racket and they have had enough.
[Editor's note: Commissioner Tony Gehrig was elected to the Fargo City Commission in April, 2015]