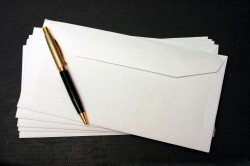 To the editor:
As one of 14 recent active candidates for the recently-vacated Moorhead Ward 2 City Council position, I want first to express my pride that so many good and decent residents stepped up to offer their talents and abilities for public service. The duties are surely great, the stress is undoubtedly heavy, and the pay is minimal for the hours necessary to represent the post with positive effect, all while best weighing public financial, economic and safety priorities.
That said, I believe Monday night's expected narrowing of the candidate list, which was spelled out to the letter in an email to all of the candidates, was botched by the Council. The citizens of Ward 2, as well as the candidates stepping forward for service, were not given their due diligence. We as candidates were informed that the Council would be culling the candidate list to three on Monday, and the face-to-face interviews would take place before the public next Monday. That didn't happen.
The candidate was chosen by hand vote, against advice from City Attorney John Shockley. He suggested another week to research the finalists, which were never even chosen. There was no vetting nor interviews, as we candidates were led to believe. Additionally, candidates never received a follow-up explanation email or phone call of any sort the day after the quirky decision was made.
Was there a cabal, a collusion of like-minded Council members to simply place their "chosen one?" I was not even in favor of Council members choosing the newest member, as opposed to a vote of the citizenry, but played along with the rules as they were presented. I am not upset I was not chosen. I am upset that the protocol we were led to believe was city law, was simply rolled into the ditch for a more convenient, lazier alternative.
I personally cannot fathom hiring an employee without an interview, let alone someone tasked with representing more than 42,000 residents of the "Best Small City in America" by NerdWallet.com last year. But that's what the City Council did. Moorhead citizens and my fellow Council candidates deserve better.
Not a single resident of Ward 2 voted for the newest Ward 2 Council member. That doesn't ring of democracy to me. Not even close.
-Daniel Haglund Moorhead, Ward 2 resident of 25 years