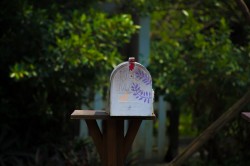 To the editor:
Verifiable information and tax records that have been available to the city and commissioners for months show Commissioner Piepkorn's recent assertion's on a radio program about Lutheran Social Services are simply not true.https://tinyurl.com/zl2ore5
Commissioner Piepkorn was on air saying the following without any verifiable information provided. His on air assertions include:
1. Jessica Thomasson CEO of Lutheran Social Services makes $350,000 a year . Tax records provided to the city after he asked months ago show her actual salary is $143,000.
2. LSS spent $15,000,000 on "Taj Mahal" new building. Records show total cost after a 6 year fundraising effort a cost was about $5,000,000
3. Said he has no doubt LSS is behind the potential recall effort. LSS representatives categorically deny any involvement.
My perspective is: Beyond Commissioner Piepkorn not having a credible basis for his incorrect statements, it's actually counterproductive to getting a more fact based picture of the total impact refugees and New Americans provide in our city. His insistence for questions about cost alone does not help provide the answers for the overall impacts that must also include the massive verifiable information showing the overall positive impact of refugees and New Americans to our community and state.
Just one example is this study done by some of the highest profile corporations like Intel, Google, Microsoft and others showing in 2014, New Americans earned $559,600,000 in North Dakota. http://www.renewoureconomy.org/wp-content/uploads/2016/10/nae-nd-report.pdf
I suggested to the group leading the recall petition that is would be counterproductive to petition for recall and instead work together to continue to use the vast verifiable information that shows the large contribution to our economy and community. While this is being done, find and support candidates that understand a welcoming Fargo is a stronger and more interesting Fargo for the next scheduled election.
I believe Fargo is a much stronger community when we prove we are a welcoming community. Our many accolades for high quality of life and national recognition as best performing city, a wonderful place to raise our families and to start our own businesses escalated as we welcomed more people from around the world to help us become a more attractive global city.
We do our best and our best chance for reaching our great potential is when we respect one another and demonstrate that people are our greatest asset and that we're always better together!
Mike Williams, Fargo, ND 58103