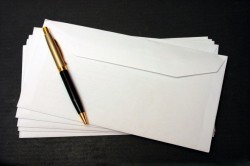 To the Editor:
I am writing this letter as a follow-up to the one that I co-signed as one of the University Distinguished Professors at North Dakota State University. The letter, published in many regional news outlets a couple of weeks ago, was entitled "Budget Cuts to North Dakota University System Will Have 'Long-Lasting, Perhaps Irreversible Impacts' on Quality of Higher Education and Economic Recovery in ND."
Before I go on, let me emphasize that the views I am expressing are mine and mine alone. I have identified myself using my academic title and affiliation only to let readers know that I have some understanding of higher education and its role after more than 40 years and six universities in four states.
I felt compelled to write because of the statements attributed to ND Senate Majority Leader, Rich Wardner (R-Dickinson), who said, "Everybody has to cinch it up," and then later stated he "was confident funding could be reinstated after this biennium for programs and jobs that are needed … I understand we could lose some quality people, but it is what it is. You can't spend money you don't have."
This was after he had emphatically stated, "We [the legislature] are guarding it [the Legacy Fund] very carefully [as it is an] asset in the future." The problem with the views of Senator Wardner and others like him is three-fold.
First, the proposed budget cuts for higher education will result in loss of our best, and especially our best younger, faculty and will make it nearly impossible to recruit outstanding faculty in the future. With loss of our best faculty it will take decades to restore the programs that will be impacted.
This is because, just as for university sports programs, like NDSU football, for example, academic programs take decades to become nationally competitive and require not only strong and continual support but outstanding faculty (analogous to coaches for sports).
Second, and importantly, the number and quality of classes will decline, and because students will receive a lower quality education, many will go elsewhere including leaving the region.
Third is the critical importance of higher education as an economic engine. Many studies throughout the world, the U.S., and North Dakota have confirmed this, in large part because higher education provides not only a highly-educated workforce, but also many of the innovations needed to sustain businesses and industries, including agriculture, in the ever-more-competitive future.
In addition, a highly-educated workforce is especially important to a state like North Dakota, which not so long ago was experiencing an alarming out-migration of its population.
I am really writing as a concerned citizen, whose grandchildren will soon be looking at universities in the region and the opportunities they provide.
In my view the time to provide the support to ensure a brighter future is now. I am convinced the severe budget cuts to higher education that are being proposed will in fact ensure a bleak future for the citizens of the state and region.
-Lawrence P. Reynolds, PhD
Fargo