A disturbing free speech in North Dakota
by Rob Port | .(JavaScript must be enabled to view this email address) | Say Anything | September 10th, 2015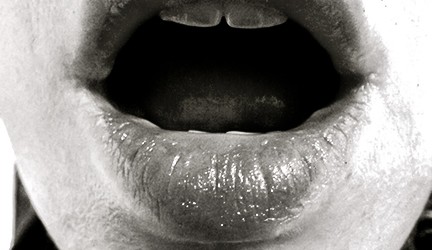 "I don't agree with what you say but I will defend to the death your right to say it."
That famous and wonderful quote is often attributed, erroneously, to the French Enlightenment writer Voltaire. It was actually written in 1904 by one of his biographers, Evelyn Beatrice Hall, as a summary statement for his thinking about free speech.
Something Voltaire actually wrote, in an essay titled "Toleration," was just as good. "Think for yourselves, and allow others the privilege to do so, too."
Both statements are in keeping with America's historical views on speech. Our nation has long aspired to (and often fell short of) this idea: That the price of admittance to a free society is a willingness to tolerate thoughts and ideas you disagree with.
You can say what you want, but that sword cuts both ways.
Would that such aspirations were more popular today when people seem to think they have a right not to be offended which, in turn, gives them license to disrupt and even prevent speech they disagree with.
We have two recent examples of this in North Dakota from the last week.
"After controversy surrounding an event to be held at the University of Jamestown campus, it has been announced that the venue has been changed," reported NewsDakota.com "'Homosexuality: Speaking God's Truth In Love' was to be held on the University of Jamestown campus in September, but has now been moved to Victory Lutheran Church."
"The sponsors were sensitive to the issues facing the University, and we are grateful for their understanding," university president Robert Badal was quoted as saying. His university was not sponsoring the event; rather it had rented out some space in one of its facilities to the event's organizers.
To be sure, the intersection of homosexuality and religion is ground fertile for controversy, but shouldn't a university - even a private one - be unafraid of playing host to controversial discussions? Not in today's political environment, it seems.
A situation in Grand Forks was even more troubling because it involved at least one public official.
In response to speaking events by controversial anti-Islam activist Usama Dakdok at the Empire Arts Center, Grand Forks City Councilman Bret Weber - also a social work professor at the University of North Dakota - summoned the Empire's director, and other community figures, to a meeting.
"We must guard against any sense that bigotry is somehow endorsed by our community—we do not want to have Dakdok's name become a part of our brand," Weber wrote in an email obtained by the Grand Forks Herald. "(Dakdok's) name should not be associated with the brand of our city, of our downtown, of UND or of the Empire."
During the meeting, which was only opened up to the media after pressure, Weber said Dakdok's speeches could inspire violence against Muslims. He also suggested the city could hold an event to crowd out parking to inhibit attendance at any future speeches by Dakdok.
You're reading that correctly. An elected leader is suggesting officially sanctioned government action to deter public access to a perfectly legal event simply because he does not like the speaker.
Weber says he's worried about the "brand" of the City of Grand Forks, but what's more damaging to that brand? A speech by a religious leader critical of another religion, or a city official actively searching for ways to effectively ban speech he doesn't agree with?
Who appointed Weber to be the arbiter of what speech does and does not fit the Grand Forks "brand" anyway?
Weber's childish, petulant reaction to what is provocative but perfectly legal speech is in keeping with wider problems in our society. We are politically polarized, in part, because we choose to isolate ourselves from political ideas which trouble us.
We cannot simply disagree any more. We must also prohibit.
Which is more of a problem than anything Usama Dakdok has to say.
Dakdok seems an angry paranoid to me, and the religious case against homosexuality is absurd in my view, but I'd rather let people think for themselves than allow committees of busybodies like Weber or the complainers in Jamestown act as gatekeepers to what we're allowed to hear and see.