​Spending shifts aren't tax relief
by Rob Port | .(JavaScript must be enabled to view this email address) | Say Anything | December 12th, 2014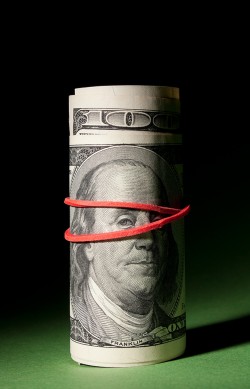 During his budget address earlier this week Governor Jack Dalrymple proposed a state takeover of local social service spending.
This isn't a new idea. The Legislature actually authorized the counties taking over social services back in the 1980s when the state was broke. Last session the state House defeated the bill – HB1233 – on a relatively narrow 41-49 vote.
Today the mill levy for social services represents about $52.4 million in revenues around the state (that number from 2013 per the Tax Commissioner's Office).
Dalrymple's plan is to shift about $23 million worth of that spending from local budgets to the state budget in the coming 2015-2017 biennium, and launch a study to shift all of the spending in the 2017-2019 biennium.
The proposal may receive some opposition.
Lawmakers I've spoken to oppose this move because they are weary of supposed tax relief plans which include air-lifting local spending into the state budget. These lawmakers worry about what will happen when the state is no longer seeing double-digit increases in revenues thanks to booming energy industry activity.
Dalrymple's plan is the latest stab at reducing local tax burdens by increasing state spending. Dalrymple, and Governor-turned-Senator John Hoeven before him, have been trying to push local property taxes lower with state buy-downs of local spending.
First we saw temporary buydowns renewed by the Legislature each biennium. Then, beginning in the current biennium, Dalrymple proposed and lawmakers approved a permanent buydown of education spending representing more than $600 million in new state spending.
Lawmakers are on the hook for meeting that new obligation to local education spending every biennium now, and Dalrymple would add an obligation to local social service spending too.
(It's ironic that Dalrymple and others are pushing for this shift in spending from local to state after the vicious campaign against abolishing property taxes during which opponents, like Dalrymple, likened replacing property tax revenues with state appropriations to a sort of extremism. But I digress.)
This is all happening under the guise of "tax relief," but let's be honest. Shifting spending from local budgets to the state budget isn't tax relief. It's simply a change in how we carry the spending burden.
It is like taking money out of the right pockets of taxpayers instead of the left pockets. We still pay. All that changes is the manner in which we pay.
It's been easy to push this sort of policy as "tax relief" in this heady oil boom era when state coffers are overflowing with revenues, but what happens when the boom plateaus? What happens when revenues fall back down to earth, but these new obligations to local spending remain?
If revenues fall, these new obligations to local spending will have to be paid for out of state tax revenues, meaning more upward pressure on taxes like the income tax or the sales tax.
Which isn't to say that this is necessarily a bad proposal. Maybe it makes no sense for locals to pay for social services, especially given that local officials have little control over the social services policy they're obligated to fund.
But can we at least stop pretending that shifting spending from local budgets to the state budget is tax relief? That's misleading to the public, who are given the idea that they're getting hundreds of millions of dollars in tax relief when they're really just being asked to pay for spending a different way.
If we're going to make these sort of policy changes, let's do it from a place of honesty.