​Poitras Brings 'Risk' to Showtime
by Greg Carlson | .(JavaScript must be enabled to view this email address) | Cinema | December 27th, 2017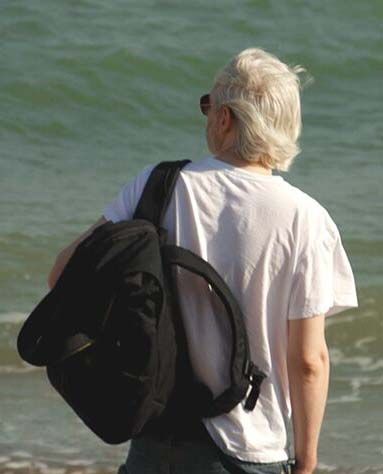 The indomitable Laura Poitras adds to her fascinating filmography with "Risk," a years-in-the-making (and unmaking) portrait of WikiLeaks co-founder Julian Assange, beginning prior to his retreat into the embassy of Ecuador in London under threat of eventual extradition to the United States.
Less immediate and urgent than her Oscar-winner "Citizenfour," "Risk" continues the filmmaker's investigation of the post-9/11 conditions of the widespread and largely unchecked illegal surveillance state and the often shocking countermeasures against whistleblowers like Chelsea Manning and Edward Snowden, both of whom factor significantly in this film.
The principal portrait, however, is made of Assange, and the 2017 version presented by Showtime differs from the original cut that Poitras debuted at the 2016 Cannes Film Festival. Anyone with an interest in the ongoing saga of WikiLeaks presumably knows the broad strokes of much of the timeline presented in "Risk," but Jim Rutenberg's April 9, 2017 "New York Times" article offers an indispensable explanation of the substantive way in which the movie changed following its premiere. Rutenberg writes of how allegations of sexual misconduct leveled at "privacy activist" Jacob Appelbaum, a man with whom Poitras was briefly involved, triggered modifications to the film.
In "Risk," Poitras narrates entries from what she refers to as her "production journal," revealing ways in which she must constantly sort out issues stemming from the interpersonal relationships that have developed from the highly unusual circumstances of her years-long production process. A number of critics have voiced concerns about the kind of access Poitras has enjoyed with this circle of subjects, questioning the limits of journalistic objectivity, such as it is -- especially in light of Poitras disclosing in the film her romantic relationship with Appelbaum.
In the Washington Post, Alyssa Rosenberg asks several important questions, including "Should I interpret this disclosure as a blanket statement of belief in women who come forward with sexual assault allegations? Do I trust Poitras less for getting involved with one of her subjects, or more for her transparency?
Do I see Poitras primarily as a journalist or an artist or something in between, and depending on which one I choose, how should this revelation make me feel about her work?" That last question won't bother the viewer who recognizes all approaches to filmmaking -- fiction, nonfiction, cinema verite, advocacy, editorial, journalism, etc. -- as constructed texts.
Positions of visual philosophy and moviemaking ethics aside, Poitras manages a feat of penetration most documentary filmmakers would envy. Assange's transition from sprawling countryside estate to the narrow, cell-like compartments of the embassy is fascinating, especially when the typically icy and unflappable celebrity works out with a personal trainer in a space the size of a large closet or agrees to be interviewed by Lady Gaga.
"Risk" ends by bringing the viewer up to date, fleetingly, on the terrifying saga of Russian meddling in the U.S. presidential election contest between Hillary Clinton and Donald Trump. Poitras ends this particular story prior to revelations that Assange and WikiLeaks provided direct advice, help, and support to the Trump campaign, and then lied about doing so. Perhaps that tale will be told in a future film.