​A Carolina blue collar love story
by Sabrina Hornung | .(JavaScript must be enabled to view this email address) | Music | August 2nd, 2018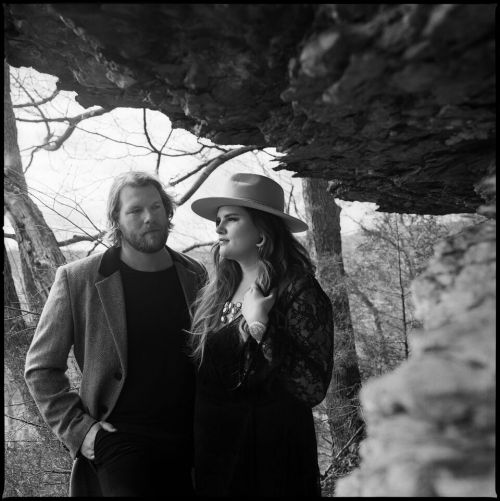 The story of Ben and Emily Roberts could be summed up best as a blue collar love story. The husband and wife Americana duo spend close to half of their year on the road but there's more to their setlist than filling the world with silly love songs.
"I love a good love song but a lot of our songs are very personal but they're more about our life. The ups, downs, moments of discouragement, and the small victories along the way." Said Ben Roberts.
High Plains Reader: How did the two of you meet? Did you always have a musical connection?
Ben Roberts: We met August 3, 2007 in college and I was smitten with Emily from day one but I had to do some convincing (both laugh).What brought us together was, I found out that she loved an artist named Brandi Carlile. She had an album called "The Story" and I learned most of that album on guitar and said, "Hey Emily--you can sing these songs and I'll play them." When we first started hanging out the first song we ever sang together was a song by her called "Josephine."
A couple months later I took Emily on a camping trip to North Carolina where I had been a white water rafting guide and had lived for a while and it was on that trip that we decided to stop pursuing music separately and start a band. We came up with the name "Carolina Story" on the way back to Memphis and that was 10 years ago. What's really cool is when we went in to the studio to record "Lay your head down," our new album, we didn't plan it this way but as we assembled the band and we had just stepped into the studio, we were just going to strike the first note and I looked down at my phone and realized it was August 3, 2017. Literally 10 years almost to the minute that we had met. Which was pretty cool. It was like a little nudge from the universe saying--you're exactly where you're supposed to be sort of thing.
HPR: What is it like touring with your significant other?
Emily Roberts: We've got it down pat now that we've been doing it for so long. I remember the first few years everyone was wondering how you could spend every last second with your husband… I guess it was just the norm for us. We just got used to it but we definitely spent a lot of time in a vehicle and when you put two bodies in a small space --we tend to argue but we made it work for sure.
Ben Roberts: We're pretty honest with each other. Some days Emily's not having a good day so I'm sort of the rock that helps her get through the day and some days it's the opposite where I'm having a bad day and she lifts me up. I think the fact that we're married and committed to each other makes it a little bit easier at times. Being able to support each other is a special thing.
HPR: What was it like playing the Grand Ole Opry?
Emily: It was probably the biggest honor that we've been given. We played it for the first time ever four years ago when I was pregnant with our son Wilder. I was eight months pregnant and we stepped out on that stage--just the two of us but also with him in my belly made it really special.
Ben: When they asked us to play it again just after the release of the record it was really special to have our son and daughter side stage surrounded by family and friends. There's really nothing like it. You just think about all of your musical heroes who played there before you.
IF YOU GO:
Carolina Story at Dempsey's
Wednesday, August 8, 10 p.m.
Dempsey's Public House, 226 N Broadway, Fargo